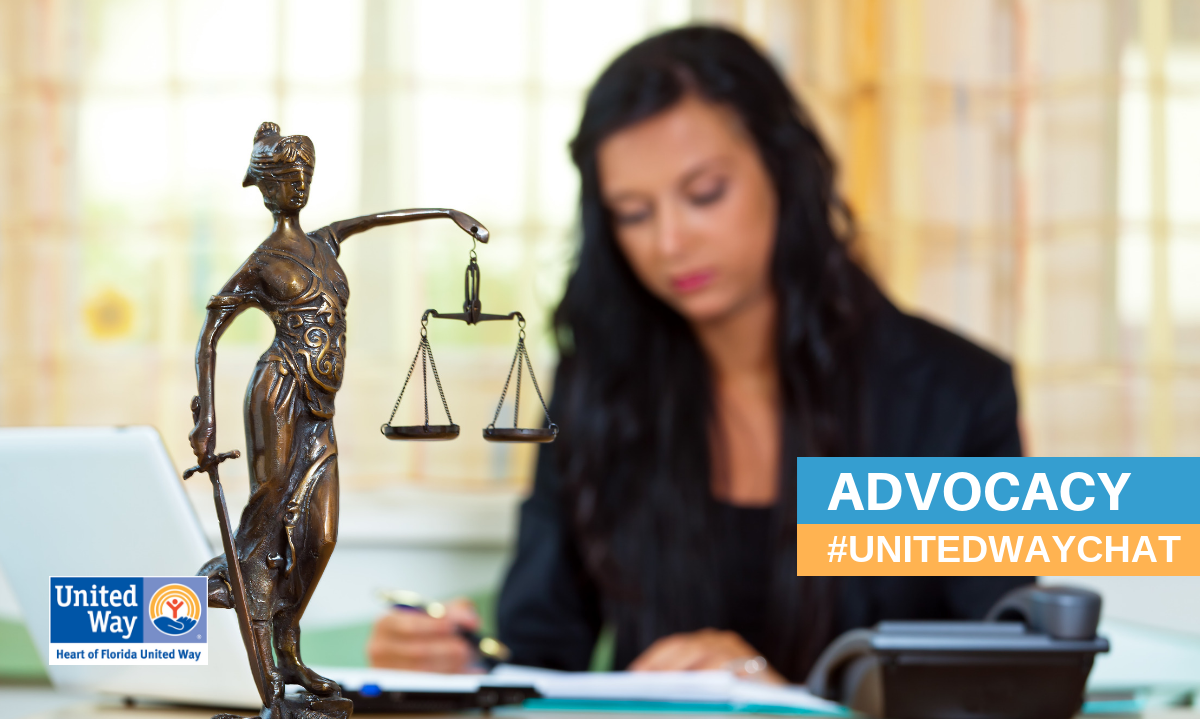 #UnitedWayChat: Advocacy
Advocacy is a key pillar to fighting for the health, education and financial stability of every person in our community. That's why June's #UnitedWayChat on Twitter was all about the work being accomplished through advocacy.
United Ways are making a difference in communities across the world. Every other month, we gather for a Twitter #UnitedWayChat to share ideas, encourage and inspire one another.
We have captured some of our favorite tweets, but to see the whole conversation, click here for our Twitter moment.
We began by talking about why advocacy is important to the Central Florida community and showcasing those who have joined the fight!
Our Women United group has taken a stand on advocacy. Advocates from across Florida gathered for Capitol Days.
The #UnitedWayChat was also a reason to celebrate a recent advocacy win: Congress voted to make the VITA (Volunteer Income Tax Assistance) a permanent program!
VITA is important to our community because it offers free tax preparation with IRS-trained volunteers for Central Floridians who might otherwise pay for those services. By having more money in their pocket (including checking for the EITC tax credit), individuals are able to use those funds for other essentials.
If you are curious to learn more about VITA and the work we are doing in financial stability during tax season, check out our #UnitedWayChat about free tax prep!
Advocacy for programs like VITA is imperative to the ALICE (Asset Limited Income Constrained Employed) population. Making up nearly 50% of Central Florida households, ALICE lives on the brink of financial disaster. Barb is one of those people. Because she received free tax prep, she was able to use her refund to help her daughter better her future.
Advocates are changing our community every day. If you are interested in getting involved and lending your voice, Women United is a great starting place!