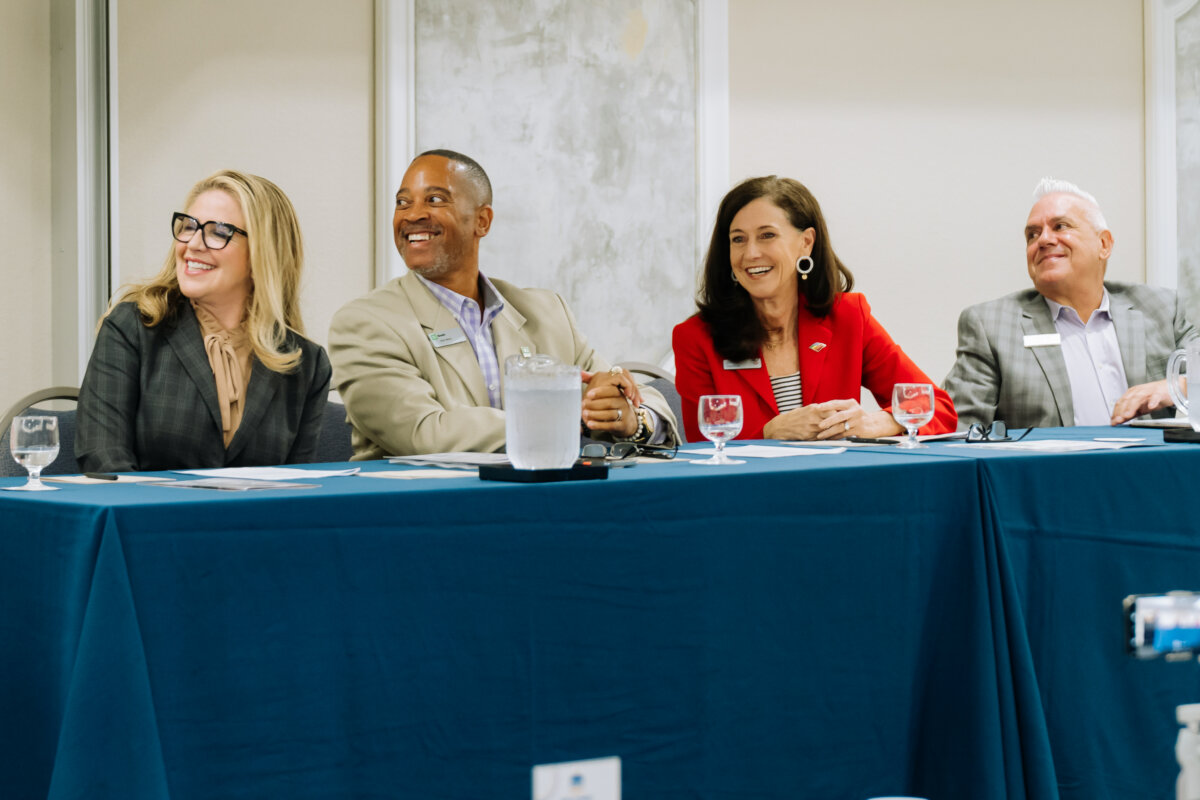 business UNITED
Join Business United
Partnering with local nonprofit organizations is always a win for the community, but it can also be a win for your business's bottom line. Enter Business United — a unique model for bringing businesses together to better Central Florida.
Through Business United, Heart of Florida United Way can empower businesses and organizations of all sizes to support our community while simultaneously meeting your corporate social responsibility goals.
Let's get to work. Join Business United and harness the power of partnership.
READY TO JOIN business UNITED?
good for business and the community
let's get to work
Business United is committed to helping you reach your business goals while supporting the community. Through Business United, we can work with you to: *
Develop an annual corporate social responsibility plan
Engage employees through Employee Resource Groups (ERGs) and a variety of volunteer activities
Access HFUW's Impact Groups for professional development activities and networking opportunities
Build year-round team-building activities through a multitude of our signature events and volunteerism
Provide resources and services for your employees with HFUW's 211 Information and Referral Crisis Line and a customized Employee Assistance Program (EAP)
Bring awareness to local issues that are impacting your employees' lives and others in Central Florida
*May require an additional annual partnership proposal. Ask your HFUW representative for details or contact LiveUnited@hfuw.org for more information.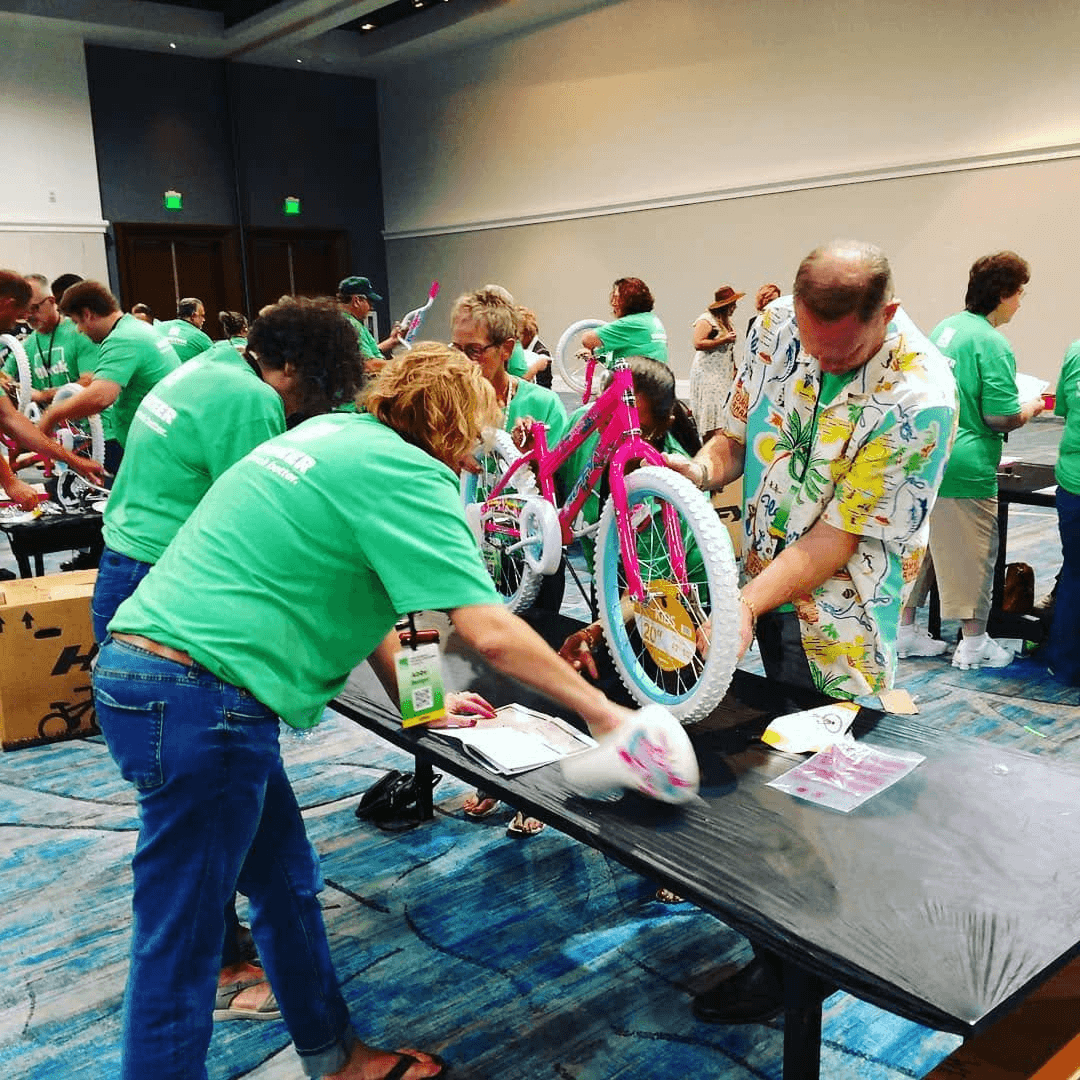 did you know?
According to the Harvard Business School, 77% of consumers are motivated to purchase from companies committed to making the world a better place, while 73% of investors state that efforts to improve the environment and society contribute to their investment decisions.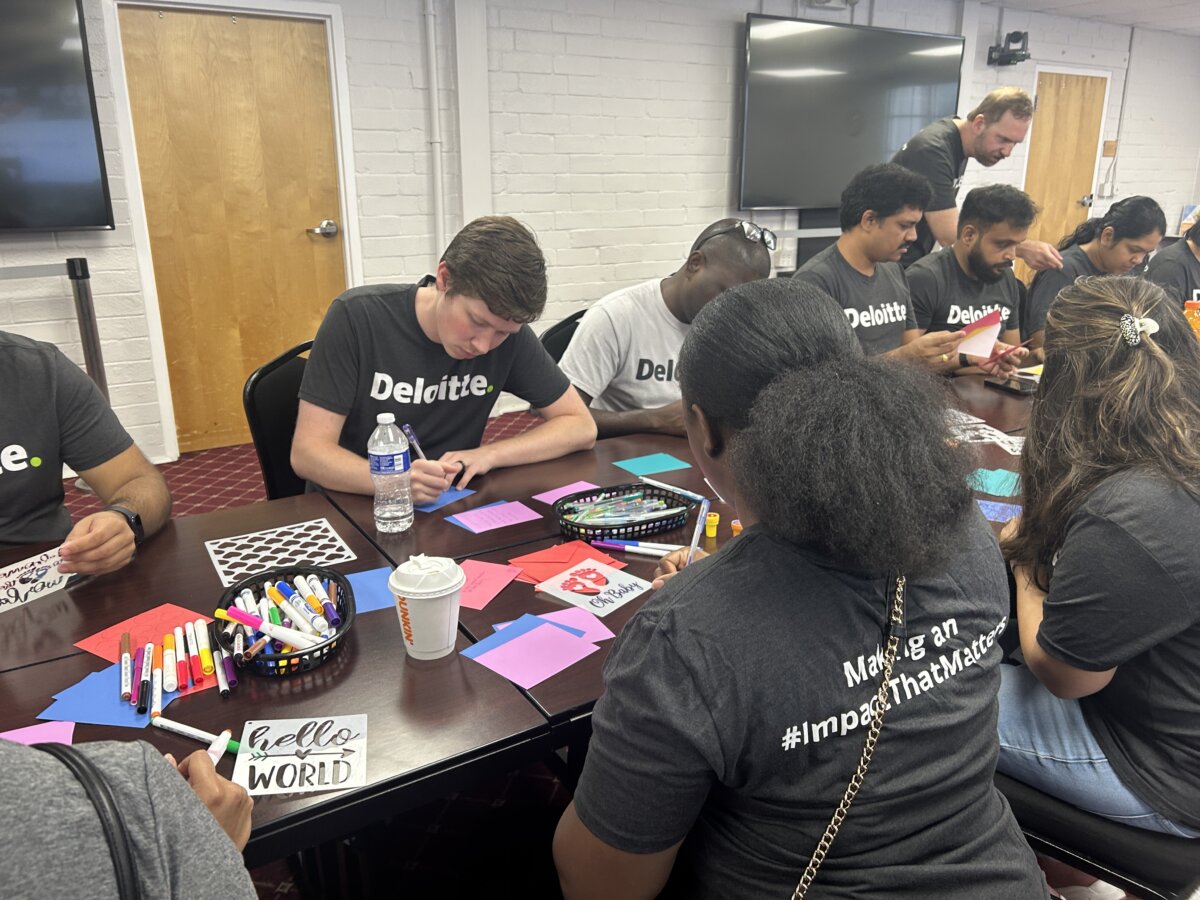 YOU CAN MAKE A DIFFERENCE
Stand Up for Central Florida
Business United connects the business and nonprofit sector to create positive change in Orange, Osceola, and Seminole counties. By working together, we stand up for the 47% of Central Florida's population who are struggling to make ends meet — the population referred to as ALICE, or those who are Asset Limited, Income Constrained, Employed.
These are individuals who are working hard — often two or more jobs — but still struggle to afford their basic needs. They're your friends, your neighbors, your coworkers, and your community; this is YOUR opportunity to stand up for them.
UPCOMING EVENTS
featured events
Change Maker Impact Awards
During this annual event, Heart of Florida United Way will honor individuals and organizations who have made significant contributions to our community through the Change Maker Impact Awards. It's an exciting opportunity to connect with our community's leaders and celebrate Central Florida residents who inspire a better tomorrow every day. [event-cta-btn text="Register Now" link="https://secure.hfuw.org/epledge/comm/SinglePageRegEvent.jsp?EventKeyHex=37373537"] Want to join us as a sponsor for this event? 
Get the details here
.
View Details
Emerging Leaders Community Dinner
The Community Dinner provides a seat at the table for all up and coming professionals in Central Florida. This exciting networking opportunity will bring together early to mid-career level aspiring community leaders to enjoy good food, good company, and great connections. Emerging Leaders rallies together equity-focused, up-and-coming professionals committed to driving change in their community. These Emerging Leaders influence change through philanthropic investments, volunteering on the front lines, learning about critical social issues, and advocating at the local, state, and federal levels. This group provides opportunities to engage in professional networking, volunteering, and fundraising toward a collective impact.
Registration for the event will open at 5:45 p.m.
 This is an event you don't want to miss! For questions about joining Heart of Florida United Way's Emerging Leaders, please contact 
EmergingLeaders@hfuw.org
.
Tickets are available for $85 per ticket.
 Register today to save your seat at the table! [event-cta-btn text="Register Now" link="https://secure.hfuw.org/epledge/comm/SinglePageRegEvent.jsp?EventKeyHex=37363039"]
View Details
17th Annual Women United Luncheon
For the 17th year in a row, Heart of Florida United Way will proudly host the Women United Luncheon, presented by the Walt Disney World® Resort. The luncheon will unite influential and
accomplished
leaders
from various professional backgrounds and celebrate the remarkable collective impact that women can achieve when we join forces
. This don't-want-to-miss event will also help you
ENVISION a brighter future for yourself with actionable insight on how you can reach your full potential.
Meet Our Gold Medal Women United Luncheon Speaker: Dominique Dawes
🏅
HFUW is setting the bar high this year with our keynote speaker — Dominique Dawes, three-time Olympian, Olympic gold medalist, healthy lifestyle advocate, and Gymnastics Academy owner.
Dominique is the only American gymnast to medal at three different Olympic Games in the team competition and the first African American gymnast to win an Olympic Gold medal. 
She paved the way for other young African-American gymnasts to strive for Olympic glory. At the 1996 Atlanta Games, Dominique became the first female African-American gymnast to win an individual medal, capturing bronze with her floor exercise performance and helping solidify her place in the USOC Hall of Fame. 
As a wife, mother of four, Olympian and business owner, Dominique has transcended the world of sports, politics, entertainment, and culture.
During the Women United Luncheon, she will call upon her inspirational journey to help participants ENVISION a future for themselves in which they reach their full potential.  
ENVISION is an acronym for the eight principles that helped Dominique become successful in and out of the athletic arena. Luncheon attendees will learn to harness their passion, plan, and perseverance to achieve greatness personally and professionally. 
[event-cta-btn text="Register Now" link="https://secure.hfuw.org/epledge/comm/SinglePageRegEvent.jsp?EventKeyHex=37363734"] Want to join us as a sponsor for this event?
Get the details here
.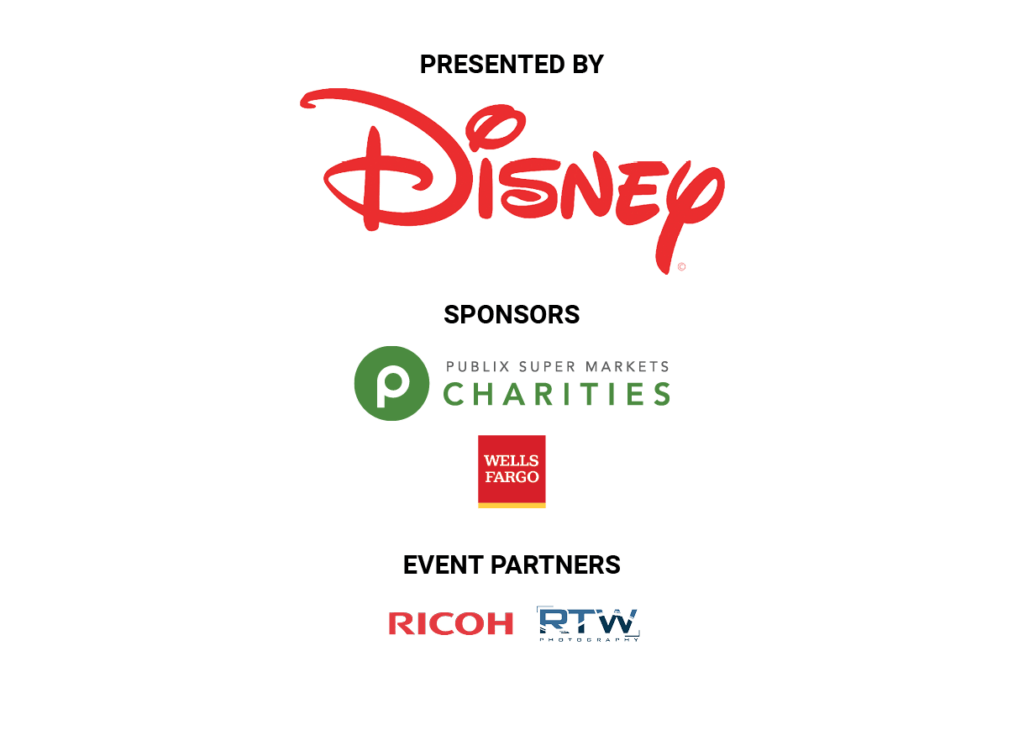 View Details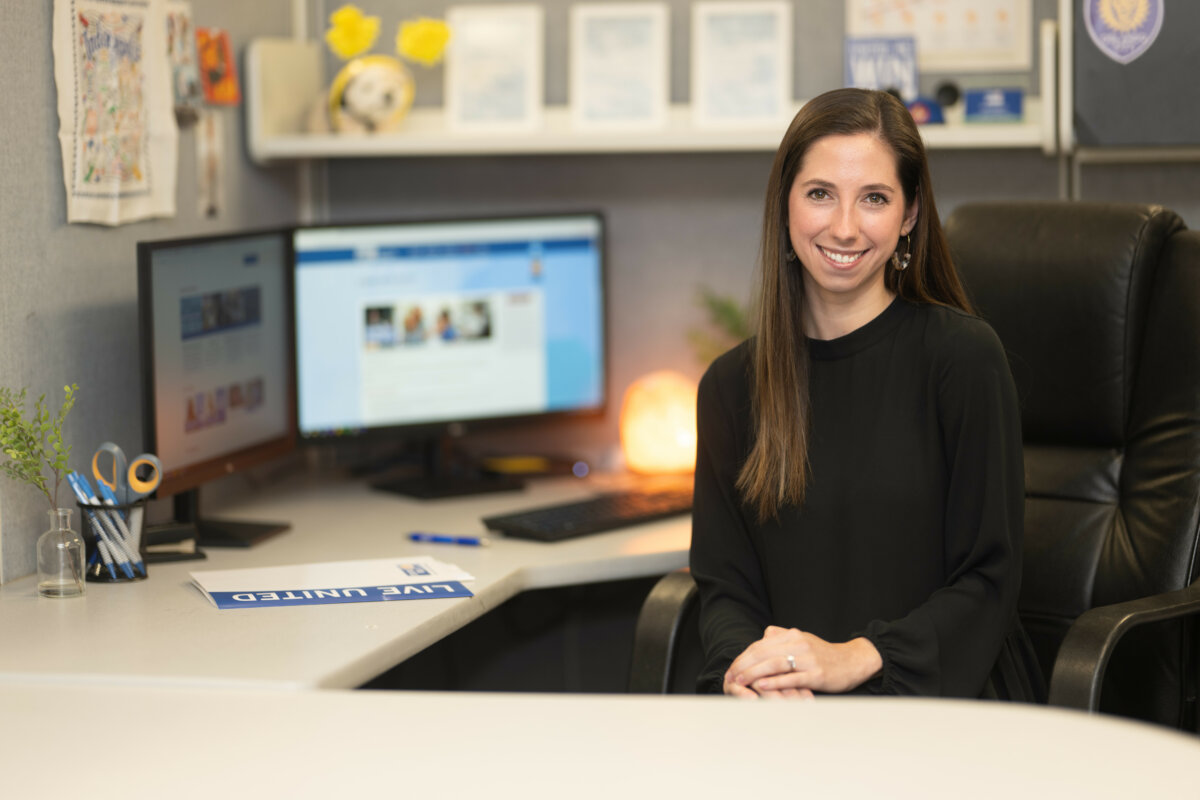 READY TO JOIN?
Let's make a difference together.
Click here to join Business United, and we'll reach out with more information about how we can partner together.
And, make sure you join our Business United LinkedIn Group to stay in the know about everything Business United.