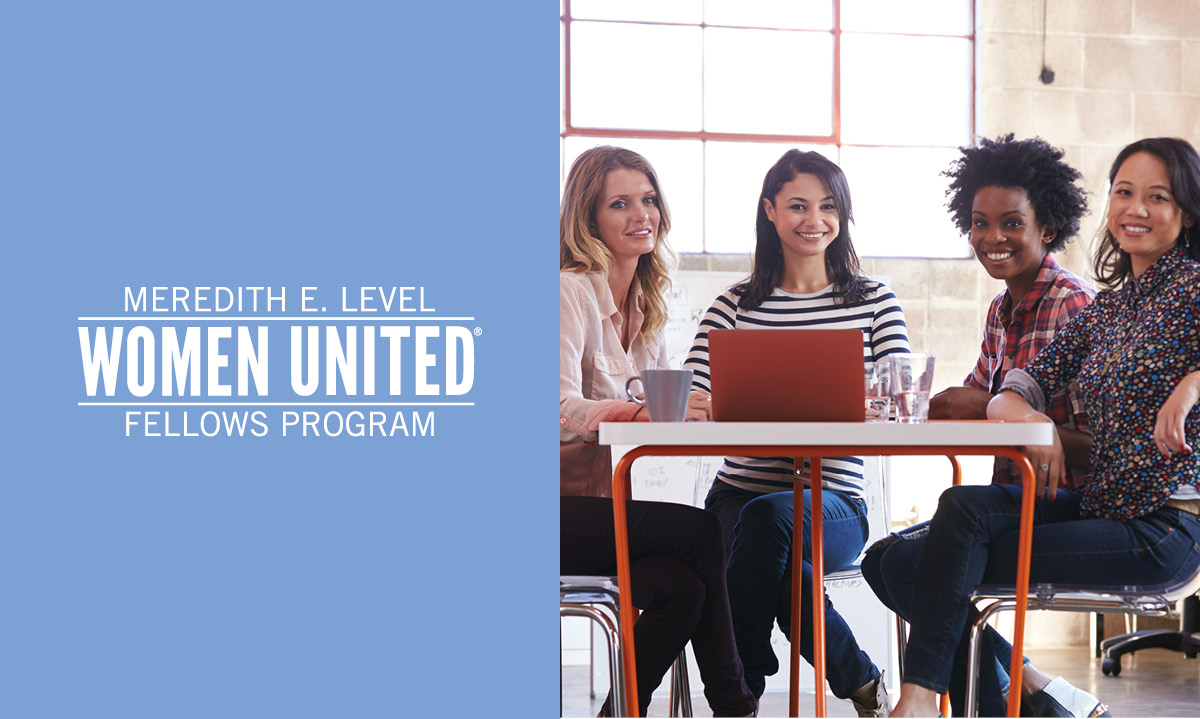 Announcing the Women United Meredith E. Level Fellows Program
Women United Meredith E. Level Fellows Program
Women United
is a charging force in Central Florida, leading a wave of positive impact across our community. Comprised of a network of professional women, Women United leverages their passions to join United Way in the fight for the health, education and financial stability of every person in Central Florida. As a global force of over 70,000 women, our local chapter of Women United is inviting emerging women leaders to join the cause. The Women United Meredith E. Level Fellows Program at Heart of Florida United Way is a 5-year program for female professionals who are passionate about improving our community. Fellows who are selected will gain an in-depth knowledge about the Central Florida community, especially the challenges faced in the areas of education, health, financial stability and basic needs. The program provides opportunities for volunteering, networking and leading with other like-minded women that choose to make Central Florida a better place for all
Meredith E. Level
The Fellows Program was implemented to honor the legacy and memory of Meredith E. Level. Meredith was a community champion, philanthropist and founding member of Heart of Florida United Way's Women United. She was a beloved partner at Lowndes, Drosdick, Doster, Kantor & Reed with a solid reputation as a leader of the firm's charitable endeavors. Besides being an active member of the Women United Steering Committee, Meredith was also involved with Junior Achievement, the Central Florida Association of Women Lawyers, the Citrus Council of the Girl Scouts and the list goes on! As a woman dedicated to helping others succeed, it was unanimously decided to begin the Women United Fellows program in her remembrance.
Learn More
It is thanks to the generous sponsorship of the Level family, Lowndes law firm and ATHENA Orlando Women's Leadership that we will induct our first 3 Fellows. We are accepting applications through December 1 and will be announcing our selected candidates in December 2018.
Click here for more information about the Women United Meredith E. Level Fellows Program and to apply.