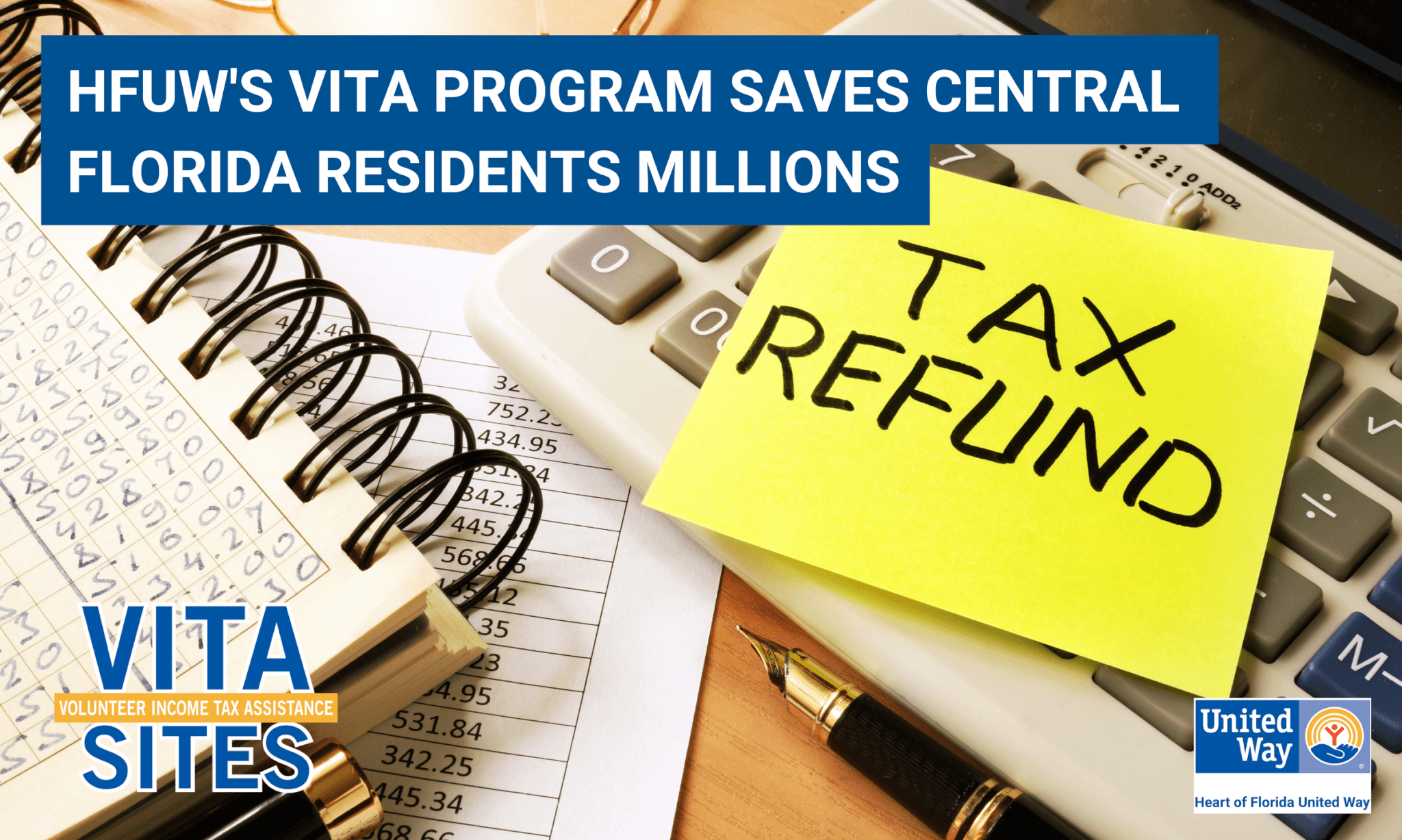 Heart of Florida United Way's Volunteer Income Tax Assistance (VITA) Program Saves Central Florida Residents Millions 
Each year, Heart of Florida United Way staff and volunteers operate the Volunteer Income Tax Assistance (VITA) program to provide free tax preparation services to individuals and families throughout Orange, Osceola, and Seminole counties.

The service, which is available to those who make $73,000 or less, is designed to help our neighbors save the dollars they earned and take advantage of available tax credits.

This tax season, 105 VITA volunteers worked together to:
Successfully transmit 2,105 federally accepted tax returns
Helped neighbors claim $691,894.00 in Earned Income Tax Credits (EITC), which helps low- to moderate-income workers and families get a tax break.
Bring in $2,506,000.00 in total tax refunds
As the average paid tax prepared charges $225 to prepare a tax return, we helped residents save approximately $473,625 in tax preparer fees
This means that we helped put more than $2 million dollars back into the hands of Central Florida families, which will not only benefit these individuals and families but also our local economy.

For more information on VITA, click here.

What You Can Do
Share this blog with a friend or colleague and let them know how VITA supports our community.
Get involved by planning to serve as a volunteer next year.

Stay Connected  
For more information on HFUW, subscribe to our e-newsletter, and follow us on Facebook, Twitter, LinkedIn, and Instagram.