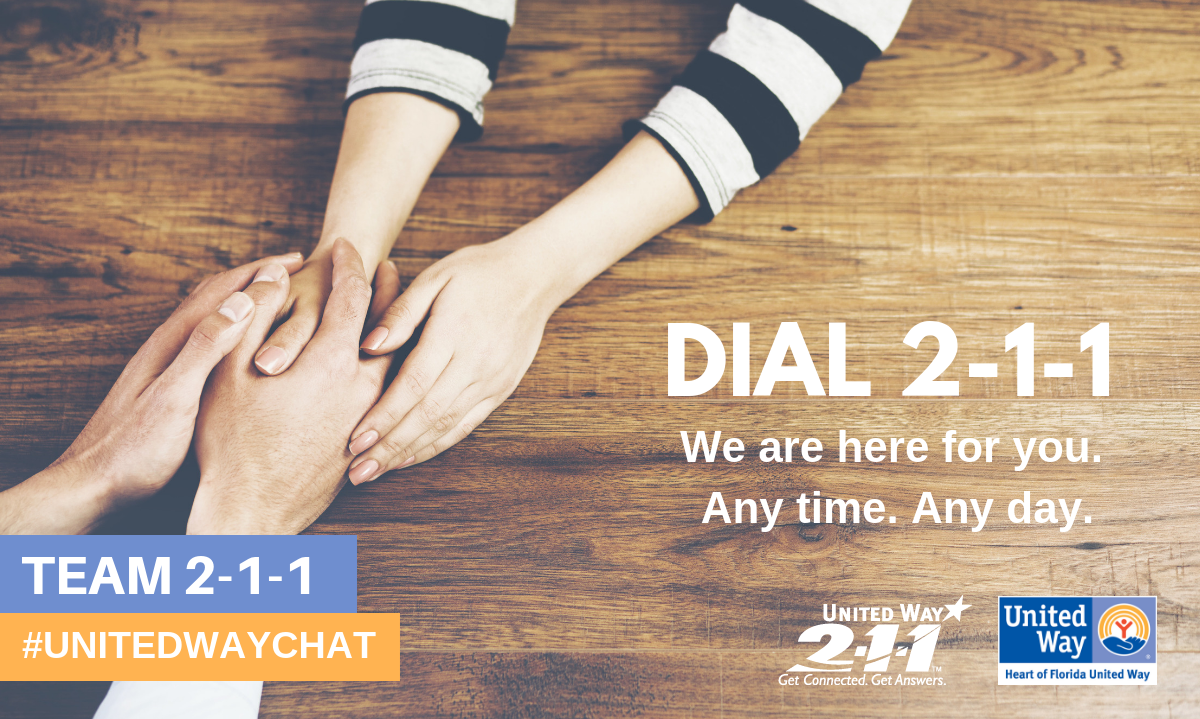 #UnitedWayChat: Team 2-1-1
United Ways are making a difference in communities across the world. Once a month, we gather for a Twitter #UnitedWayChat to share ideas, encourage and inspire one another. In February, the topic was the work our 2-1-1 Informational and Referral Crisis Line is doing in Central Florida.
Below are the top tweets but be sure to check out our Twitter moment for the full chat!
The next question asks about the number of contacts 2-1-1 received in 2018. Month to month, the top 3 requests are usually the same.
Even during the Government Shutdown, the top requests were the same.
Every call that a 2-1-1 Specialist is a person with a story.
Our 2-1-1 team also answers the local calls to the National Suicide Prevention Lifeline.
The work that 2-1-1 is doing is only because we have so many great partners.
Be sure to follow on us Twitter to join in the next #UnitedWayChat!