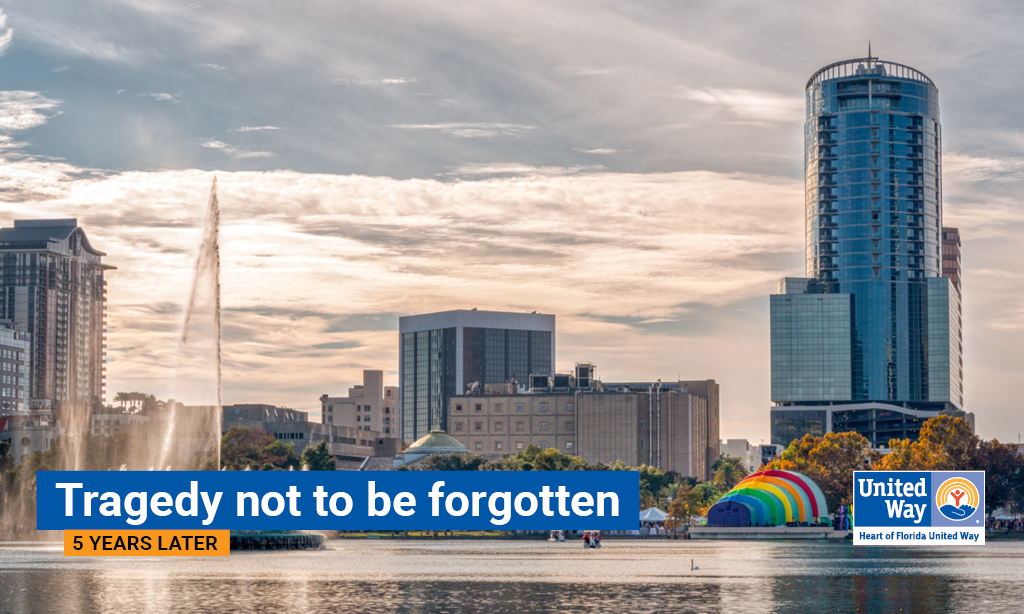 Tragedy not to be forgotten
It's difficult to believe that five years have passed since the tragedy at Pulse. At Heart of Florida United Way, we have witnessed firsthand the long-lasting impact of this trauma on those directly and indirectly impacted this event.
For its first four years, Heart of Florida United Way managed the Orlando United Assistance Center (OUAC), a place for those impacted by the Pulse tragedy to go for support and resources. As of January 2021, The Center took the helm of the OUAC to continue to provide services for those who need it.
It was HFUW's solemn honor to have played such an important role in supporting those impacted by the tragedy, and we continue to lend support to ensure the opportunity to heal is available.
Stand With Pride
June is Pride Month. A time to recognize the contributions of the LGBTQ+ community and stand in solidarity against discrimination and injustice. At Heart of Florida United Way, we are proud to do so by providing support where it's most needed. Heart of Florida United Way is proud to share we are providing a matching gift of $25,000 to The Center to continue our support of families and survivors of Pulse and help strengthen support for mental health services in Central Florida.
We are proud to invest in much needed support services in our community. At United Way, we fight for the education, health, and financial stability of EVERY PERSON in our community.
That's what it means to LIVE UNITED!