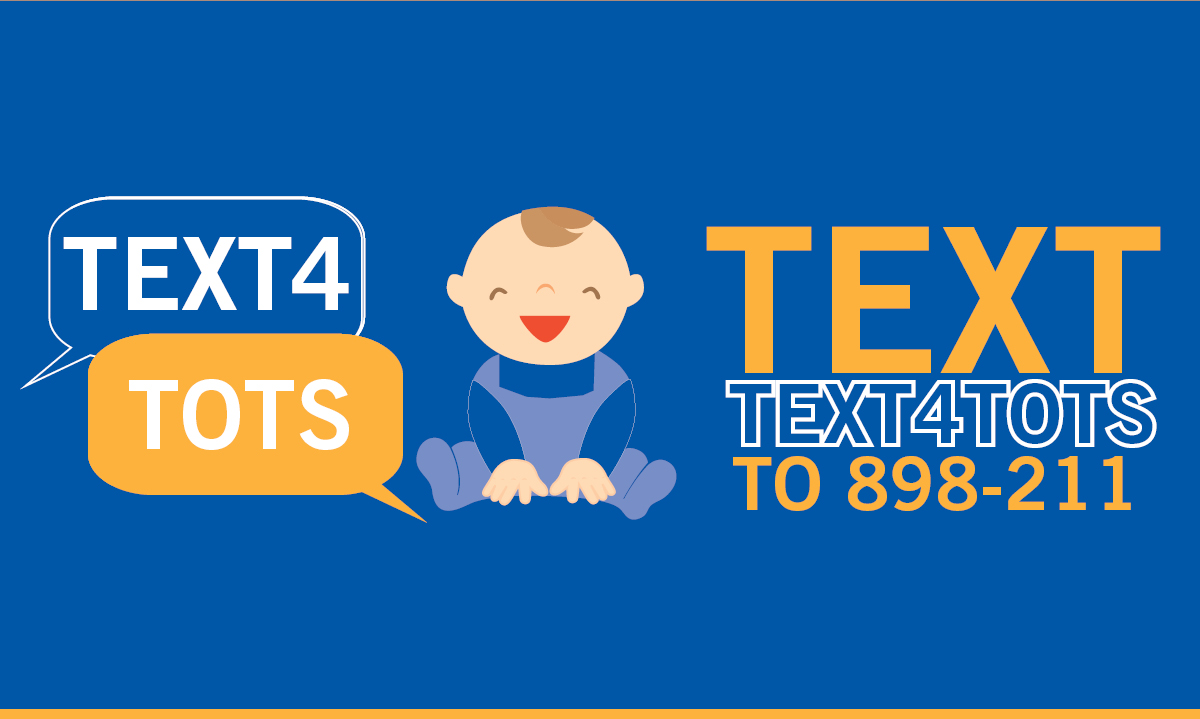 Text4Tots
We have recently launched Text4Tots, a new texting resource for parents. We believe that the foundation for a good life begins at a young age which is why we want to empower parents and guardians to help their children reach developmental milestones from infancy.
We have partnered with the Early Learning Coalition, Healthy Start and Community Coordinated Care for Children (4C) with a grant funded by Winter Park Health Foundation to introduce Text4Tots. Parents and guardians of children ages 1-4 can sign up to receive weekly text messages covering topics such as nutrition, health and safety, as well as ideas for games and activities, and information on local parenting resources.
It's easy to sign up! By simply texting "Text4Tots" to 898-211, users will receive messages tailored to the age of their child. It's free to subscribe, though standard text messaging fees do apply.
Heart of Florida United Way believes education, both in and out of the classroom, is a lifelong experience and the most influential factor in ensuring a child will grow up to succeed. To help ensure students get the education they deserve, we fund many programs that serve people from cradle through career, such as mentoring and tutoring services, literacy initiatives, food pantries, medical services and clothing. To get help, please call the 2-1-1 Information and Assistance Helpline. For more information about how Heart of Florida United Way invests in education, visit our website.