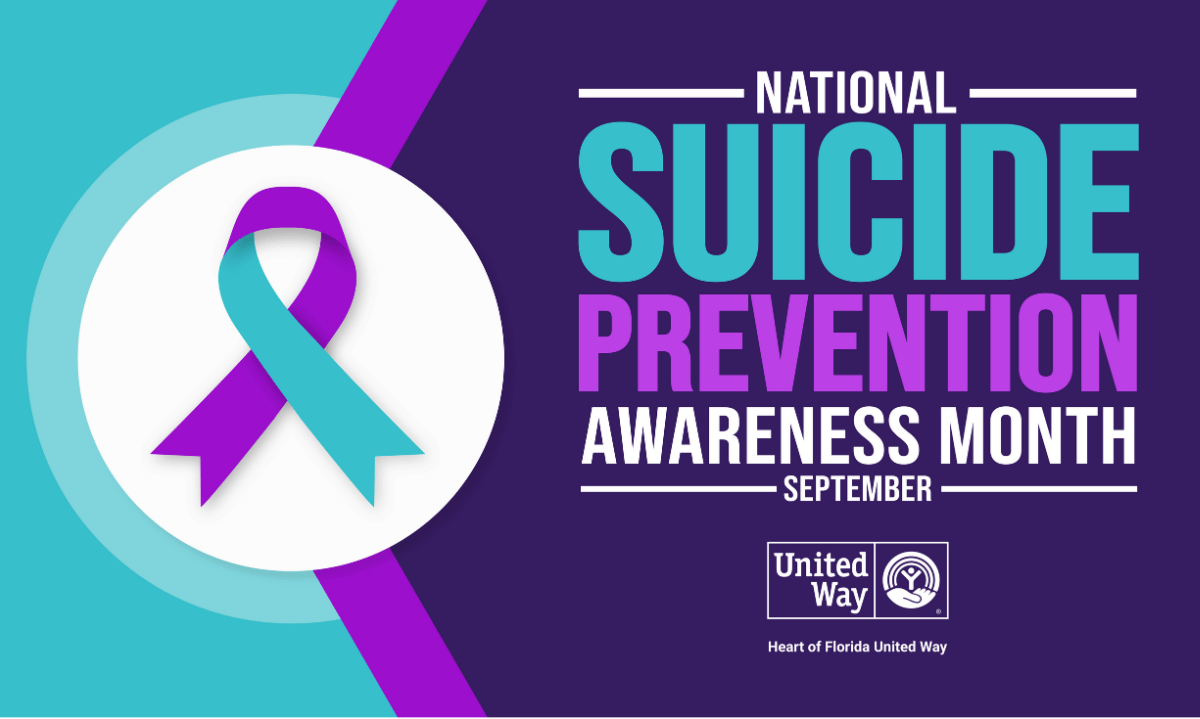 September is Suicide Prevention Awareness Month
No matter what you are going through, YOU matter.
September is National Suicide Prevention Awareness Month — a crucial time to remember that no one should have to face their struggles alone.

Heart of Florida United Way (HFUW) remains committed to supporting the mental health of every person in Central Florida.
988 Is Here to Listen
Did you know that HFUW operates a 988 contact center? Our 988staff members are available 24/7/365 and ready to help you whenever you need us. If you, or someone you know, is grappling with a mental health crisis or contemplating suicide, please know that you can call, text, or chat 988. To read more about 988, click here.  
Join Us and Be a Mindleader
HFUW has partnered with AdventHealth for Children to launch a campaign that encourages Central Floridians to start conversations about mental health and "Be a Mindleader." Our hope is that this movement will help break down dangerious stigmas within our community about mental health. Explore how you can Be a Mindleader here. 
Community Leaders Unite at HFUW's Mental Wellness Skillshop
At HFUW's Getting to the Heart of It: A Mental Wellness Skillshop led by Mental Health Counselor and Founder of The LifeWorks Group, Inc. Dwight Bain, community leaders reflect and practice ways to improve their mental wellness and the wellness of our community.  
This skillshop educates our community leaders on the latest behavioral, psychological and holistic wellness practices so they can bring new skills and insights back to support their organizations, family, and friends.
Stay Connected  
For more information on HFUW, subscribe to our e-newsletter, and follow us on Facebook, Twitter, LinkedIn, and Instagram.