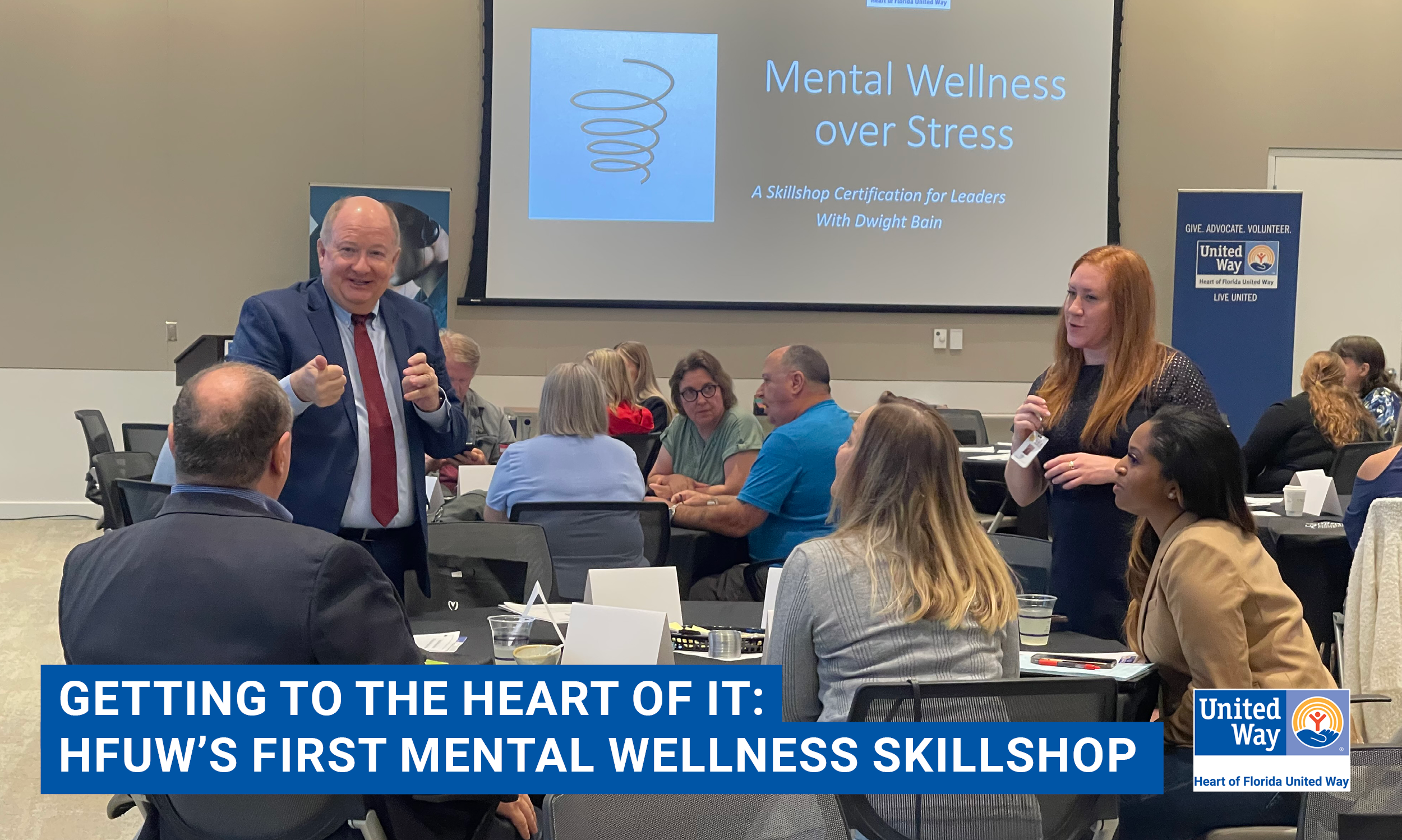 Central Florida Leaders Come Together for a Mental Wellness Skillshop to Discover Ways to Promote Mental Wellness in our Community
How are you supporting your mental wellness or the mental health of our community?
Approximately 100 Central Florida leaders came together on Friday, May 12 for a brand-new skillshop, called Getting to the Heart of It: A Mental Wellness Skillshop.
Hosted by Heart of Florida United Way and Dwight Bain, Mental Health Counselor and Founder of The LifeWorks Group Inc., at the Center for Health and Wellbeing in Winter Park, the innovative, hands-on Skillshop is a direct result of the research highlighted in the Mental & Behavioral Health Report that HFUW was commissioned to complete by Orange County Government.

Throughout the Skillshop, Dwight trained community leaders on behavioral, psychological, and holistic wellness practices. The high-energy Skillshop paired informative data and research with hands-on activities that illustrated the reality of mental wellness in Central Florida and the nation and, more importantly, what each of us can do about it.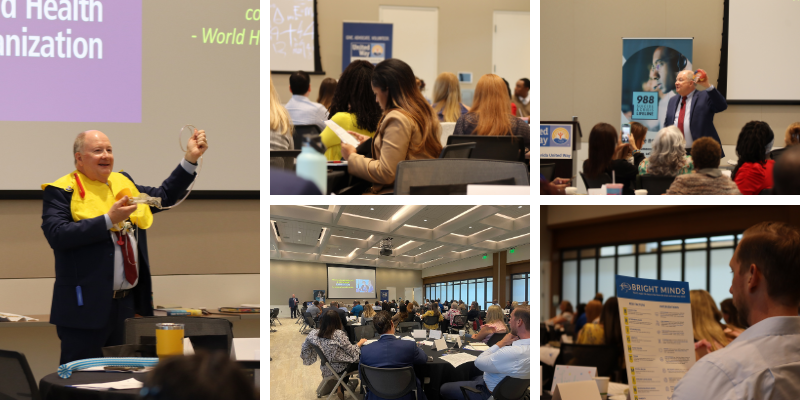 Participants — including representatives from sectors like nonprofit, hospitality, education, healthcare, and more —learned coping mechanisms, developed connections, and learned information, tools, and skills to lead impactful community discussions, support others, and create positive organizational environments that will reduce burnout and increase resilience and retention. Altogether, community leaders learned 80 neuroscience-backed strategies to improve mental wellness.  
 
Each person who completed the skillshop received a certificate as they are now charged with bringing their knowledge into the community to support mental wellness.  
Watch the recap video of this insightful skillshop below.

Based on popular demand, HFUW is currently scheduling a second skillshop in summer 2023. Please stay tuned to the website for details and registration, which are coming soon. Or, sign up here to be among the first to know when registration opens.  
 
Organizations can also bring the Skillshop to their workplaces. For more information on how you can empower your business or organization to improve your employees' mental wellness, contact us at LiveUnited@HFUW.org  
 
What You Can Do 
Share this blog with a friend or colleague who wants to expand their knowledge on mental wellness.
Sign up here to be among the first to know when registration opens for the next session.
Contact us by emailing LiveUnited@HFUW.org to learn how you can bring the skillshop to your organization.

Stay Connected  
For more information on HFUW, subscribe to our e-newsletter, and follow us on Facebook, Twitter, LinkedIn, and Instagram.