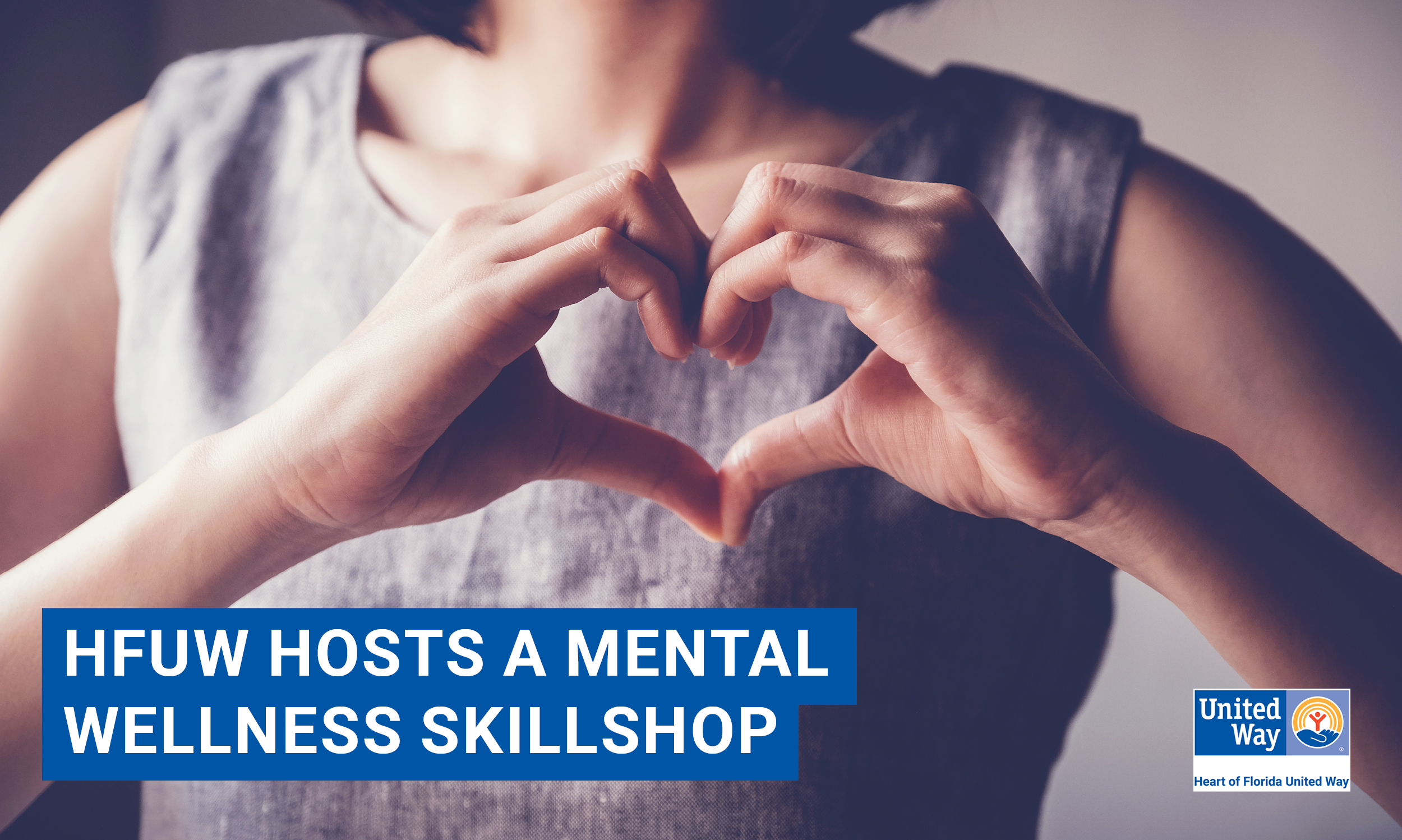 Join HFUW for a Mental Wellness Skillshop
Join Heart of Florida United Way and Dwight Bain, Mental Health Counselor and Founder of The LifeWorks Group Inc., for Getting to the Heart of It: A Mental Wellness Skillshop.
Everyone has experienced stress, but managing stress can be difficult.
Dwight Bain has been a certified counselor in Central Florida for over 30 years, and he will lead this brand new skillshop to train community leaders through behavioral, psychological, and holistic wellness practices so that they can support their colleagues, family members, and friends.
Here are the skillshop details:
Date: Thursday, July 13, 2023
Location: Center for Health and Wellbeing (2005 Mizell Ave Suite 800, Winter Park, FL 32792)
Time: 8:30 a.m. — 11:50 a.m.
During this unique and engaging experience, you will:
Gain the tools and skills to lead impactful discussions around mental wellness for rapid stress reduction
Learn ways to support those around you — including colleagues, family members, and friends to experience greater work / life balance
Develop coping mechanisms to promote your own mental wellness, including learning ways to manage stress and navigate the post-COVID-19 fog
Make valuable connections with community leaders as you gain skills to boost emotional wellness
Learn how to create a positive organizational environment that will reduce burnout and create greater resilience and retention within your organization
Expand your knowledge of mental wellness through the latest behavioral, psychological, and holistic wellness practices
Throughout this hands-on, high-energy experience, you will be invited to connect with others to reflect and practice ways you can improve your mental wellness and the wellness of our community.
Click the button below to purchase a ticket for $9.88 in honor of the 988 Suicide & Crisis Lifeline.

What You Can Do
For more information on HFUW, subscribe to our e-newsletter, and follow us on Facebook, Twitter, LinkedIn, and Instagram.