International Women's Day
Each year on March 8th, people across the globe come together and celebrate all women, in all their diversities on International Women's Day. It's a time to recognize the achievements of women, whether social, political, economic or cultural. Movements such as #MeToo, Time's Up and Lean In have brought about significant progress, but we're not there yet.
International Women's Day is a chance to remind governments, businesses and everyone else watching that women aren't going anywhere until we attain gender equality. From the classroom to the boardroom, we are a united front. We have a voice and we're prepared to take action to achieve our human rights.
It was Gloria Steinem who said, "The story of women's struggle for equality belongs to no single feminist, nor to any one organization, but to the collective efforts of all who care about human rights."
Steinem's quote underscores the need for communities to join forces and work toward a common goal. Coming together is what allows us to keep moving forward. The challenge is in the doing because women don't always like to ask for help. Yet it's imperative that we look to one another for support and know we're not alone in our pain, and we're not alone in trying to shift it.
Find your tribe
The key is to go out into the world and identify role models. We need to find our tribe and ask for guidance. Surround yourself with other women who will lift you up and have your back.
Throughout my life, I've been blessed to have several female role models and my mother was right at the top of that list. She instilled confidence in me as a young girl and encouraged me to follow my dreams after college. She fiercely advocated for the power of women. But she didn't just tell me these things. She led by example every day as a hard-working elementary school teacher and single mother of three children. The greatest way I know to honor her is to pay it forward to the next generation.
Find your purpose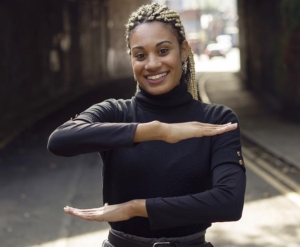 I have always believed that leadership involves focusing our attention on a need that speaks to our heart, taps into our passion, makes the most of our abilities and enables us to influence others. If we're fortunate enough to find that need in our lifetime, then we instantly know it's the true purpose that allows us to make a difference in the world. For me, I've found my true purpose by advocating for women in our community through my role as founder and president of ATHENA Orlando Women's Leadership, Inc. and now serving as co-chair of Women United.
This year on International Women's Day, I encourage you to think about your contributions to others. Write them down and take a few moments to reflect on the genuine impact you make in the world. You bring it every day and in everything you do to nurture your families, work hard for your employers and give back to your community. Even on those days when you're exhausted and it feels as if you have nothing left to give, you still bring it.
Keep lending your voice and inspiring others to open doors that were never open. Together we rise. Now talk about girl power!