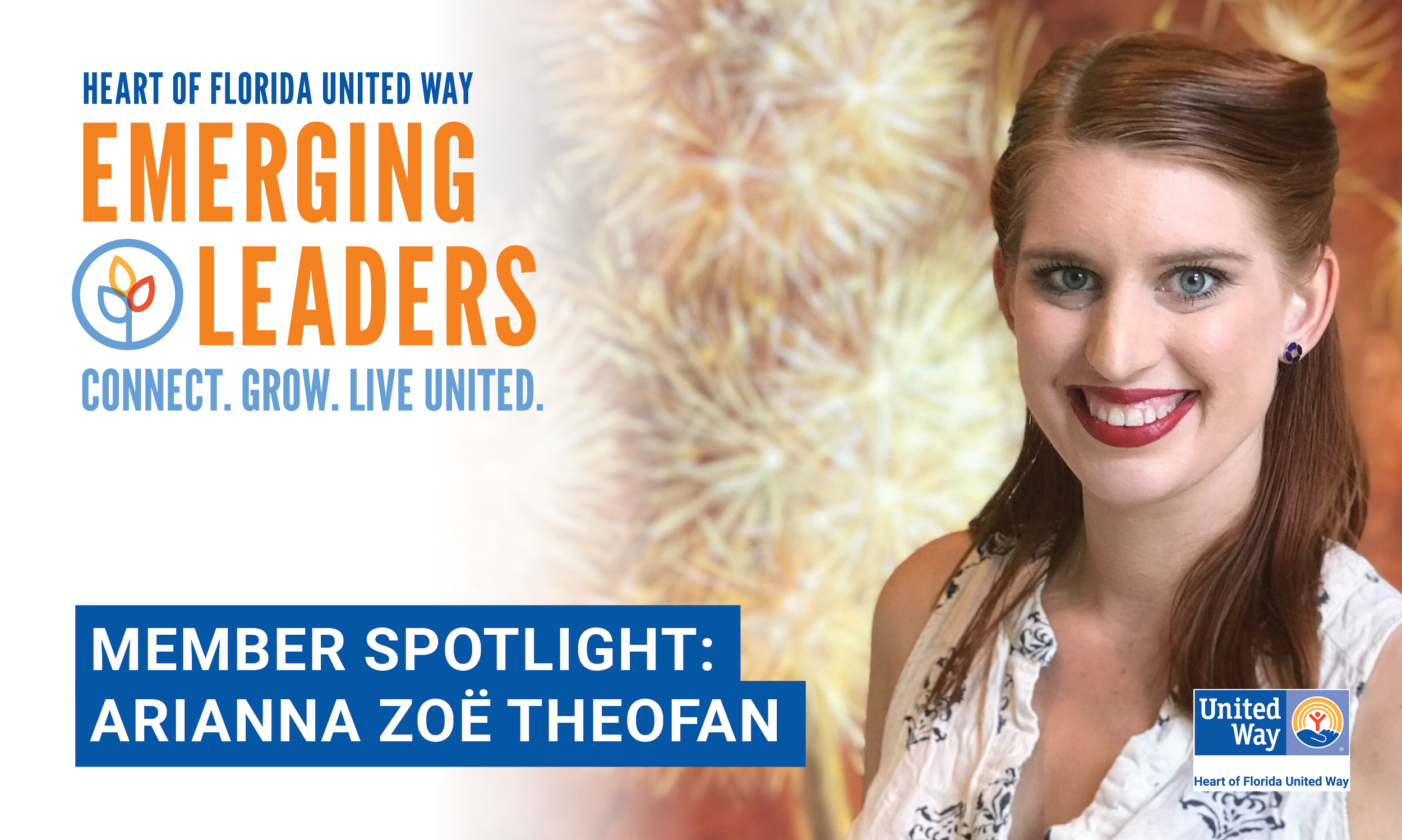 Emerging Leaders Member Spotlight: Arianna Zoë Theofan
Meet Arianna Zoë Theofan, current chair of Heart of Florida United Way's Emerging Leaders Impact Group, which is a group for early- to mid-career professionals passionate about making an impact in their community.

Q: When did you join Emerging Leaders?
A: February 2022.

Q: What inspires you as a leader?
A: The work that needs to get done, and the work that is possible. I am motivated by challenges, finding solutions, and improving and refining those solutions.
Q: What's your favorite part about being in Emerging Leaders?
A: Being surrounded by so much talent and leadership. It's astounding to see the things members of Emerging Leaders accomplish, and continue to accomplish. I'm so proud to be alongside of them.
Q: What's been your favorite Emerging Leaders event/experience and why?
A: Our networking event at the Gallery on Mills. This was the day emerging leaders officially launched, and we did it in such a creative way. That day will always have a special place in my heart, and it was the day Emerging Leaders really began to take shape.
Q: What's your favorite way to unwind?
A: Going to dance class!
Q: What's the greatest advice you've ever received?
A: You learn through failure.
This started as advice, but as I've grown, changed careers, developed as a leader, this transformed into a lesson. Failure is a part of life, but it's what you do with failure that speaks volumes; when you do fail, fail forward.
Are you ready to join Emerging Leaders? Click here to learn more and get started.