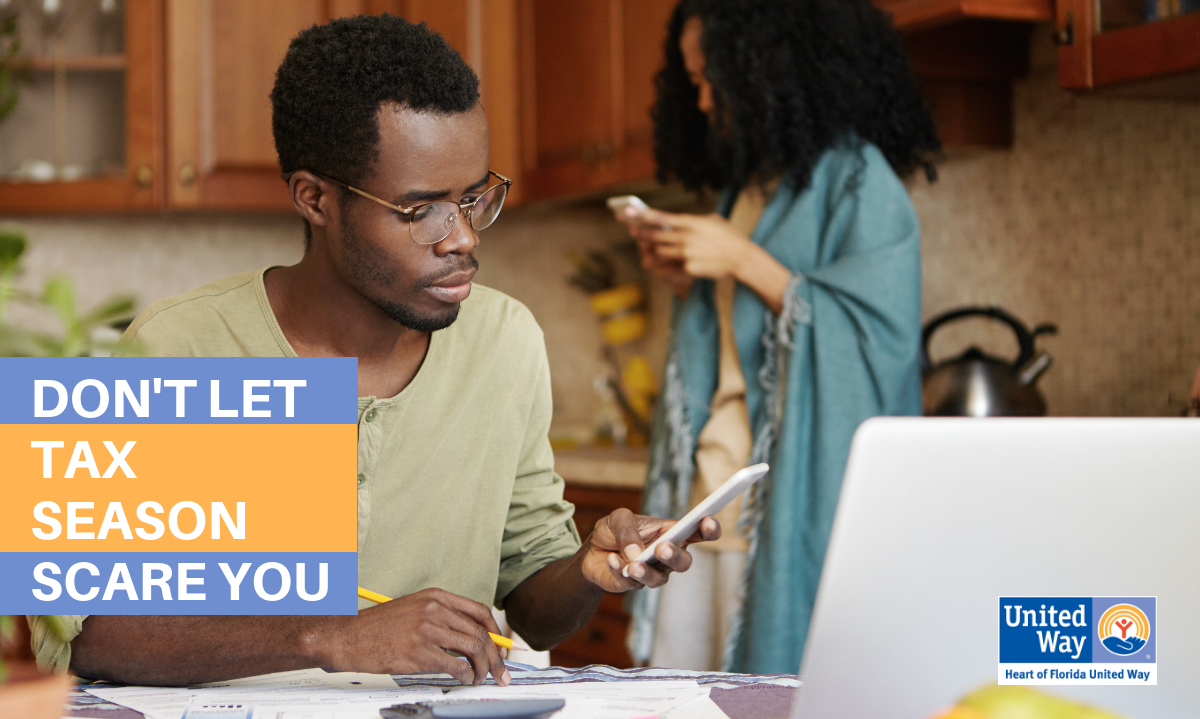 Don't Let Tax Season Scare You
Hard to believe but it's tax time once again. While taxes can be stressful, it doesn't have to be with a little help from Heart of Florida United Way. We have strategic partnerships to help you either file online or file in-person at a VITA site.
If you want to file online
United Way has partnered with industry leader H&R Block to help you easily and accurately file both their federal and state taxes through MyFreeTaxes. MyFreeTaxes is mobile optimized so anyone can access MyFreeTaxes.com from their computer, tablet or smartphone. Most filers complete their taxes in less than hour.
Let the experts handle the details.
MyFreeTaxes is powered by H&R Block's premium software, so filing is easy, secure, and guaranteed to be 100% accurate. The software scans for any tax credit you're entitled to, making sure you get your maximum refund.
If you want to file in-person
Volunteer Income Tax Assistance (VITA) sites offer free tax help to those who make $66,000 or less and want help preparing their tax returns. IRS-certified volunteers will provide free basic income tax return preparation with electronic filing. They'll also help you determine if you qualify for the Earned Income Tax Credit (EITC)! That means you could qualify for a tax credit over $6,000!
EITC is credited with lifting more children out of poverty than any other federal program.
There are over 40 VITA sites across Orange, Osceola and Seminole counties. Click here for more information of dial 2-1-1. If you decide to use a VITA site, be sure to bring the following with you:
All forms, W-2s, and 1099s
Information about other income
Information about all deductions/credits
A copy of last year's tax return (if available)
Proof of account for direct deposit of refund (e.g., voided check)
Social Security card or ITIN numbers for you, your dependents and/or spouse
Photo identification for yourself and your spouse
Why you should file your taxes
There are 50,000 Central Floridians who didn't file their taxes, which means they missed out on receiving a tax refund. A tax refund can be used to help increase your financial stability like paying to fix your car, a medical bill, reducing debt or be put towards a utility, rent or tuition payment.
For more information, you can dial 2-1-1 to learn where VITA sites are located, criteria for eligibility and more. Additional information can be found at www.HFUW.org/Taxes.