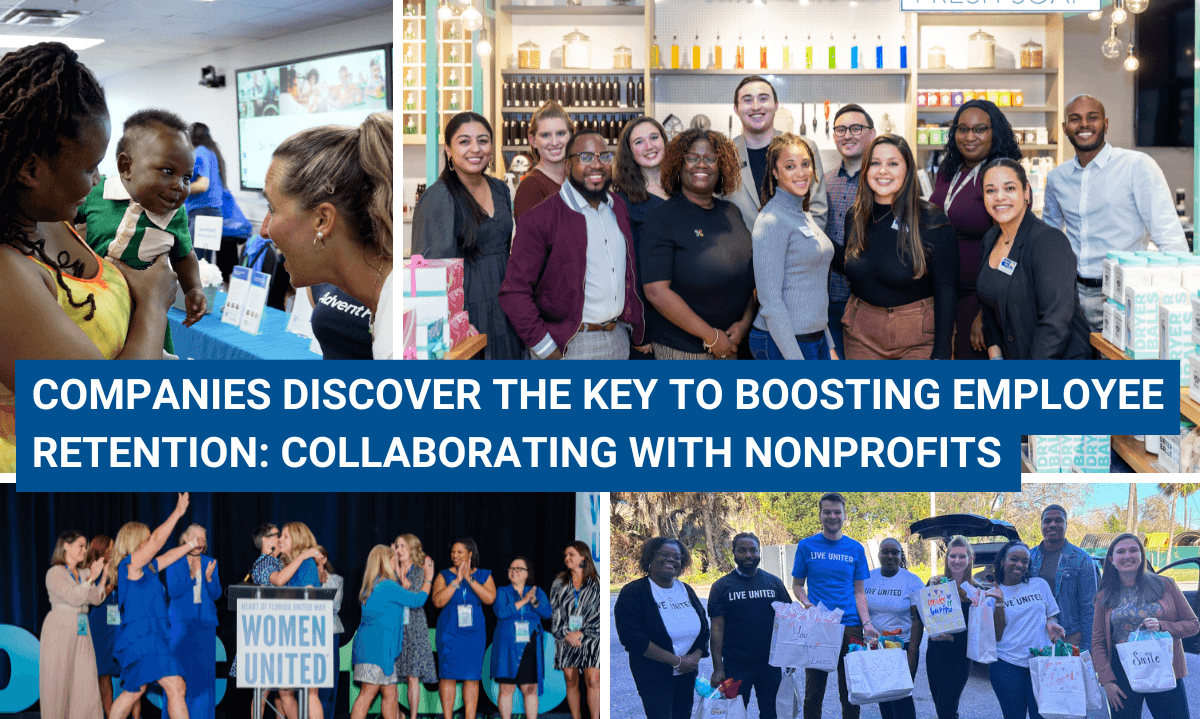 Companies Discover the Key to Boosting Employee Retention: Collaborating with Nonprofits 
Are your business leaders looking for new ways to increase employee retention?
Heart of Florida United Way (HFUW) can help solve this challenge by connecting your employees to our Impact Groups – inclusive groups that welcome individuals with shared interests and experiences to network and engage with community programs and initiatives.
In this Orlando Business Journal article, HFUW President and CEO Jeff Hayward shares how Impact Groups are a tool for employee retention: Companies discover the key to boosting employee retention: collaborating with nonprofits.
What You Can Do
Stay Connected  
For more information on HFUW, subscribe to our e-newsletter, and follow us on Facebook, Twitter, LinkedIn, and Instagram.