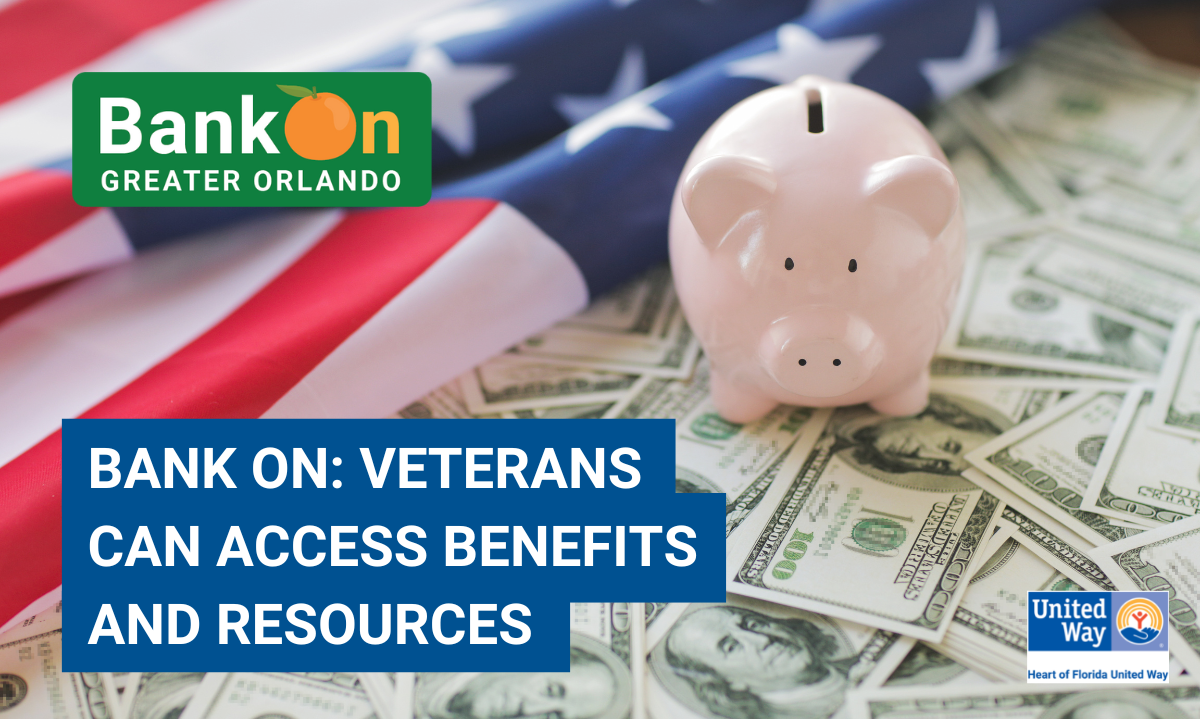 HFUW Banks On Veterans' Access to Benefits and Resources: Bank On of Greater Orlando Helps Underbanked Veterans Open Fee-Free Checking Accounts
Many Veterans face various challenges as they acclimate to civilian life — and that includes managing finances and adapting to new banking tools and services.
HFUW's Bank On Greater Orlando initiative aims to provide every person, including Veterans, the opportunity to have and keep a secure, affordable bank or credit union account. You can learn more about the benefits of the Bank On program here. 
Banking Advantages for Veterans
Did you know that Veterans must have a banking account to receive their benefits from the VA?
The office of Veteran's Affairs at the federal level requires Veterans to have an active bank account to receive compensation or disability benefits.
The advantage for Veterans to have a checking account is that it can be an excellent way to attain Veteran's Affairs (VA) resources, such as VA disability compensation.
According to our Bank On Program Manager Mia Wesner, the Veteran population typically has higher numbers of unbanked and underbanked status, and the Bank On program can help Veterans identify and select an account option that works best for them.
Do you know a Veteran seeking assistance from the VA? We encourage Veterans in need of a fee-free bank account to learn more about Bank On and open their new checking account online today.
What You Can Do
Stay Connected
For more information on HFUW, subscribe to our e-newsletter, and follow us on Facebook, Twitter, LinkedIn, and Instagram.