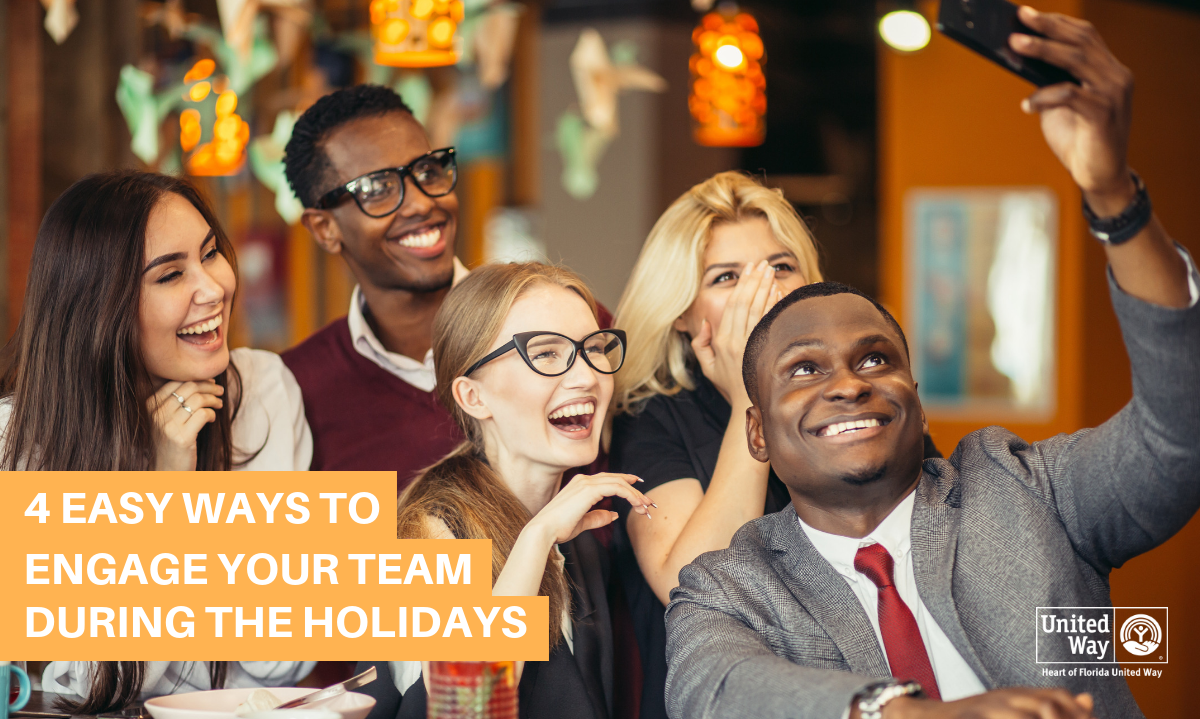 4 Easy Ways to Engage Your Team During the Holidays
This is the time of year when generosity and goodwill are at their highest. However, giving back year round is good for your employee morale and your business. In fact, highly engaged business teams result in 21% greater productivity. As a company, it's important to engage your employees in the joyous season by offering the opportunity for them to give back. Here are 4 easy ways that you can engage and invigorate your team during the holidays:
Engaging your employees in activities outside of the day-to-day business tasks boosts company morale and camaraderie. Plus, it helps those right here in our community! Connect with Heart of Florida United Way to see how we can help solve your corporate social responsibility goals. Email LiveUnited@HFUW.org or call 407-835-0900.