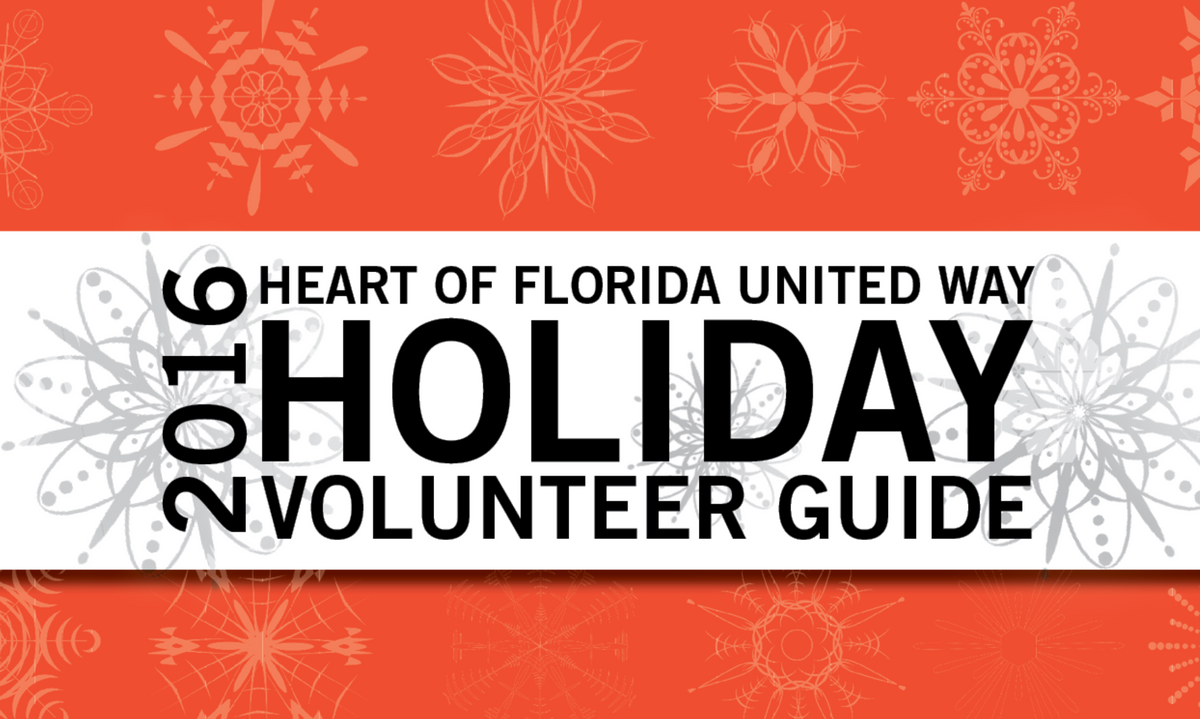 Holiday Volunteer Opportunities
With the hustle and bustle of the holidays, it's easy to get bogged down in preparing for festivities. Despite the frenzy of the season, many consider this a time to give back to our community. This is why Heart of Florida United Way has compiled its 2016 Holiday Volunteer Guide. This comprehensive list features volunteer opportunities from agencies across the tri-county area such as serving meals, giving gifts to those in need and more!
To get involved with a holiday volunteer opportunity, look through the guide and determine which projects you want to participate in. Use the contact information listed with each project to connect with the agency and get started. Show us what volunteer opportunities you chose by tagging us on Facebook, Twitter or Instagram and using #LiveUnited!
Happy holidays!