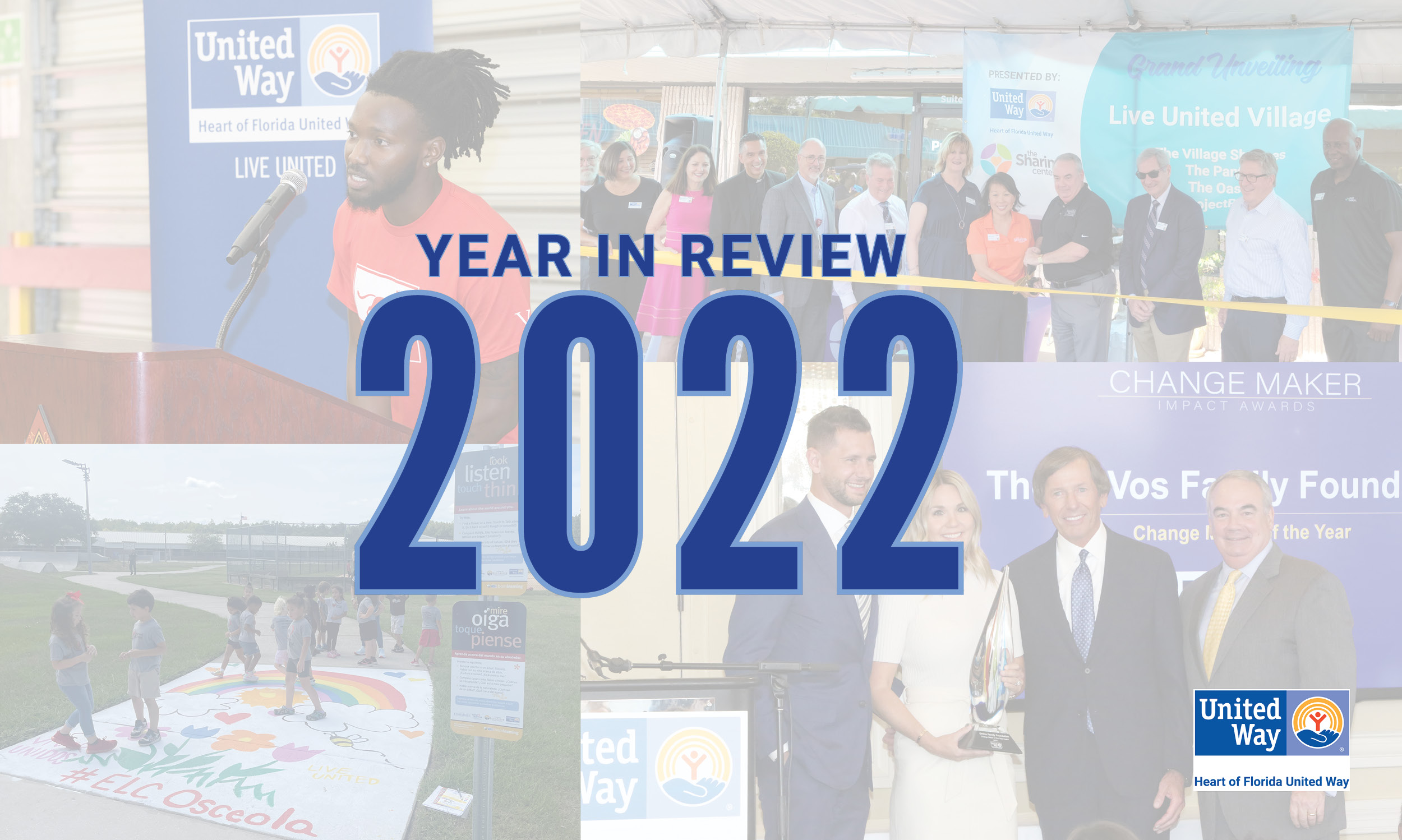 2022 Year In Review: Our Central Florida Community Lived United in Many Ways This Year!
Our community has been through so much this year.
We have witnessed the exponential rise in the cost of living and the lack of affordable housing across Central Florida. We have continued to feel the ripple effects of the COVID-19 pandemic and have weathered some of the toughest storms, including Hurricane Ian.
But, through it all, our neighbors and Heart of Florida United Way have been there to answer the call, help our community rebuild, and invest in crucial community support systems that help uplift our neighbors in need.  
Our work would not have been possible without you – our community – people who choose to come together for the education, health, and financial stability of every person in Central Florida.
Thank you to our community supporters who have shown up when our neighbors needed us.
You Can Make a Difference, Too
It's not too late to make a difference in 2022. If you haven't already, please consider giving to Heart of Florida United Way to be a part of the solution and make an impact to help transform people's lives right here in Central Florida.
YOU and your donation are what continue to make our work possible! It's what enables us to serve our neighbors who need us most. Click here to donate today!
What You Can Do
Share this blog with your network, friends, and family  
Advocate for education, health, and financial needs of our Central Florida neighbors 
Donate to Heart of Florida United Way, so we can continue to make transformational impact in our own backyard 
Stay Connected  
For more information on HFUW, subscribe to our e-newsletter, and follow us on Facebook, Twitter, LinkedIn, and Instagram.