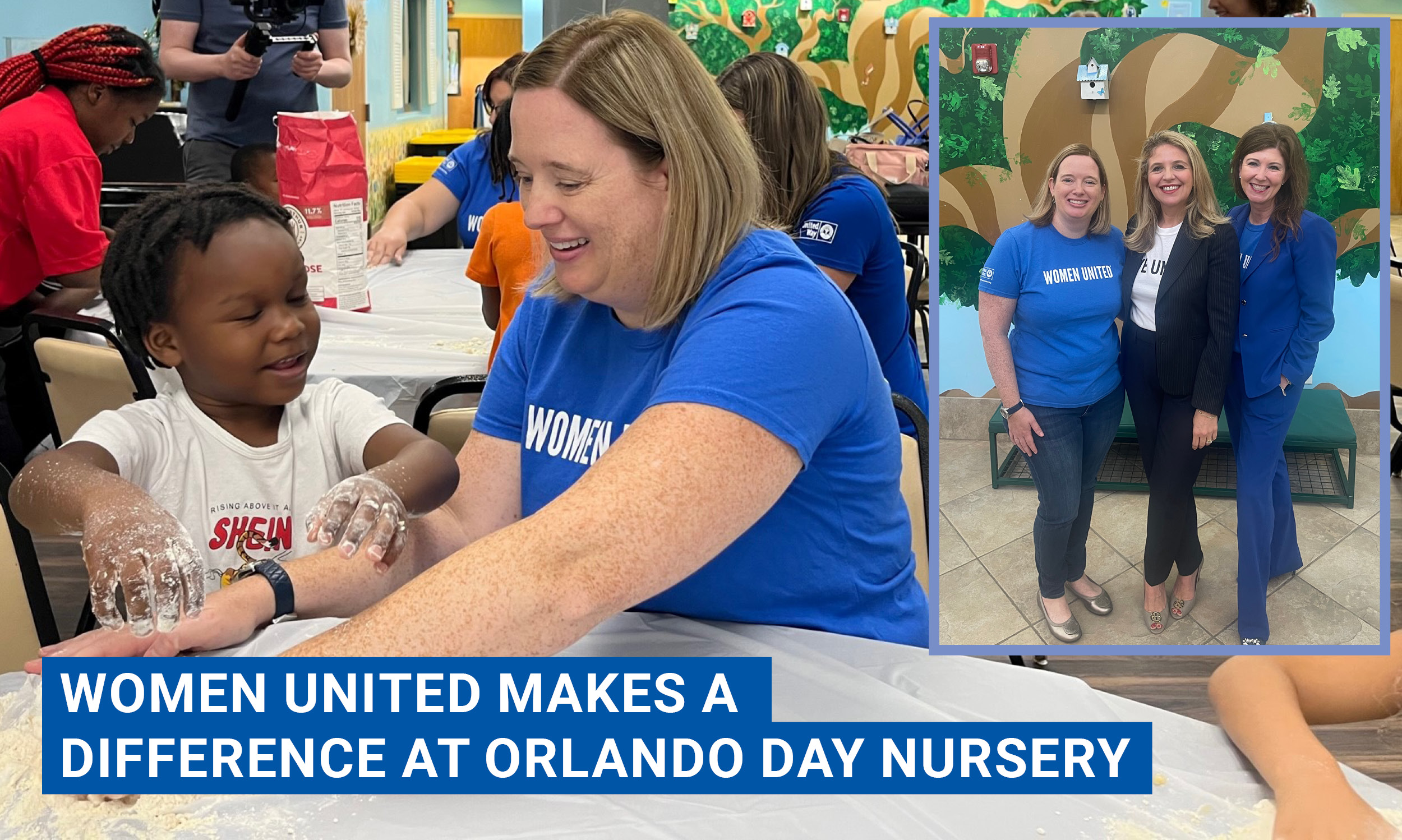 Making a Difference: Women United Meets and Volunteers at Orlando Day Nursery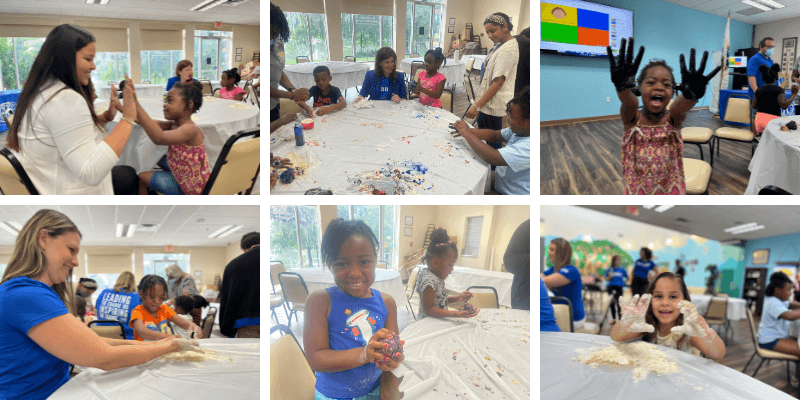 "Today was so amazing. United Way does such a great job of getting you out into the community and getting your hands dirty and sitting side by side with your neighbors and really having fun. Today was just a bucket filler day for me." 
That is how Women United Member Samantha Kearns O'Lenick described her volunteering experience at Orlando Day Nursery.

Members of Women United shared in story time with VPK students and then rolled up their sleeves for an art project that was both messy and rewarding.
Orlando Day Nursery offers high-quality childcare and early education programs at an affordable rate. Heart of Florida United Way recently invested $50,000 in the organization as part of a series of investments into education.
Women United Member Elisha Gonzalez, a mom herself, recognized the importance of the investment and spending valuable time with the children — particularly over the summer as they gear up for kindergarten.
"You know, they say that 20% of students, when they are in their summer break, have deficiency in their reading. 27% of them really completely forget their math. So just to be in here interacting with them, … seeing an adult other than their subgroup that doesn't look like them, that is not in their neighborhood, that sometimes one of those children will remember you and you will be their role model for some shape or form."
Another mom and Women United member, Lindsay Abt, added, "it's just important to be hands-on and be close to the organizations that the United Way is supporting. That's what really brings it to life. Seeing these kids, seeing the environment that they're in, and having an opportunity to interact with them, that's where it really is impactful to you as an individual."
We are grateful for our Women United members and look forward to more volunteering opportunities in the future.
What You Can Do  
To support Live United Village and our neighbors in need, you can:   
Stay Connected
For more information HFUW and how you can help support our community, subscribe to our e-newsletter, and follow us on Facebook, Twitter, and Instagram.