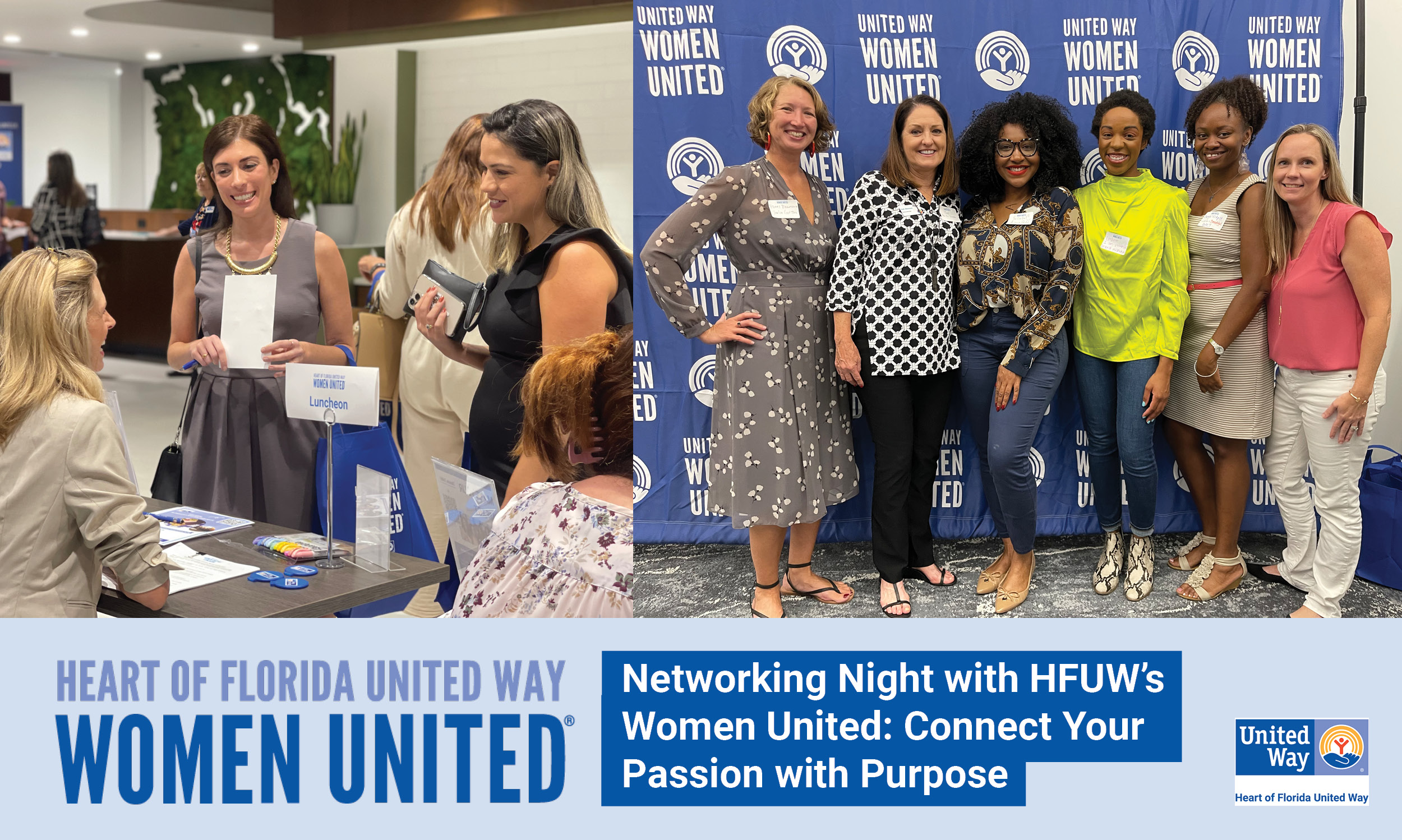 Networking Night with HFUW's Women United: Connect Your Passion with Purpose
On Thursday, October 18, like-minded women+ professionals joined our Women United impact group for a free night of networking at the Connect Your Passion with Purpose event at Orlando Economic Partnership.
It was an empowering experience to witness women supporting women who are eager to lead change in our community.
We appreciate everyone who joined us at the event and learned how Women United could help them harness their passions to make a lasting impact in our community through engagement, volunteerism, advocacy, and more.
Women United Chair Remarks
Heart of Florida United Way's Women United Chair, Lisa Curran, led the remarks by sharing a personal story of her "why" that drives her passion to LIVE UNITED. She shared how Women United harnesses the collective power of passionate influencers to create a transformational impact in our community one life at a time.
Thank you to HFUW's Women United chair members, including Chair Lisa Curran, Vice Chair Danielle Hollander, Women United Luncheon Chair Kathy Brown, and Women United Engagement Chair Vicky Santamaria, for leading this diverse group of women from across Central Florida.
What You Can Do
Stay Connected
For more information on Heart of Florida United Way, subscribe to our e-newsletter, and follow us on Facebook, Twitter, LinkedIn, and Instagram.