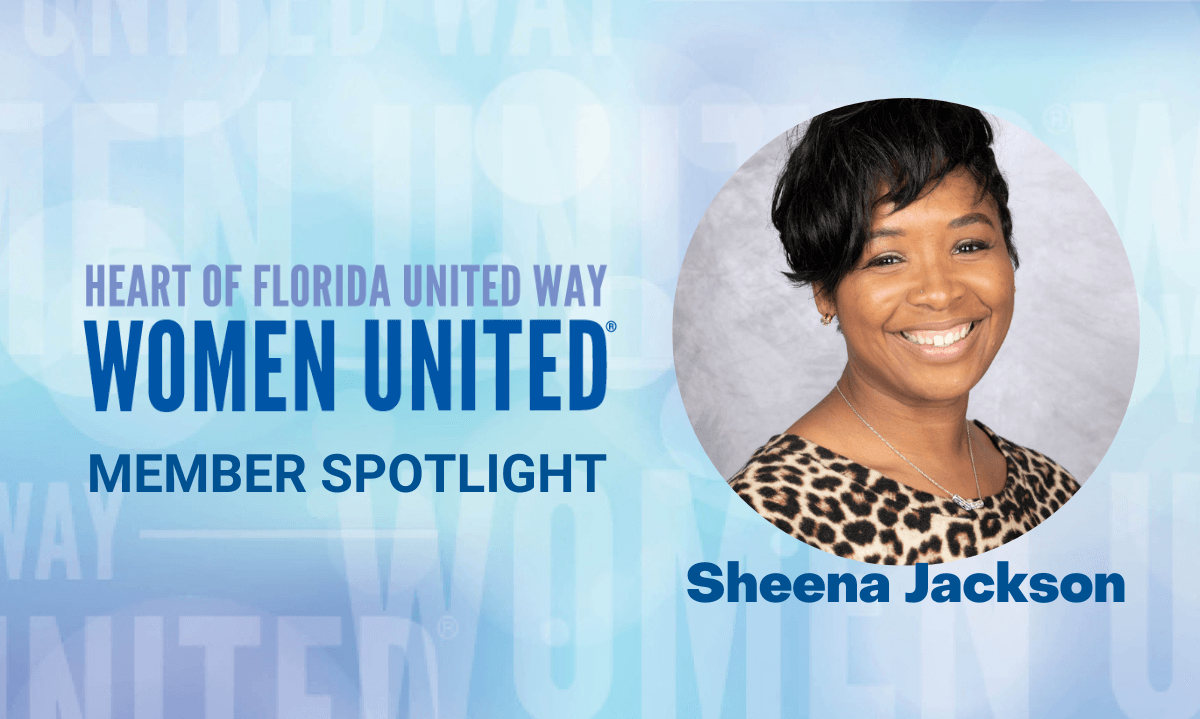 Women United Member Spotlight: Sheena Jackson
We are so thrilled to introduce you to Sheena Jackson, Owner of SHE Consults, LLC. Sheena is an active member of our Women United impact group and serves on the Engagement Committee. Continue reading to get to know more about Sheena. 
Q: When did you join Women United?
A: I joined Women United November 2022.
Q: What inspires you as a woman+ professional?
A: As a professional woman, my daughters are a significant source of my inspiration. As well as being able to embrace opportunities to engage and grow with other successful like-minded women through organizations such as Women United. Also, I want to prove to myself and others who look like me to not give up and stay committed to your dreams and aspirations.
Q: What's your favorite part about being in Women United?
A: My favorite part about being in Women United is the collective collaborations, networking, and engaging with women within the community.
Q: What's been your favorite Women United event/experience, and why?
A: My favorite Women United event would be the Community Baby Shower. The reason why is that I was able to identify with this type of event having the history of being a young mom in college with limited resources doing my best to support the needs of my infant. This event showed that there are people and organizations willing to help make these types of burdens less of a stress and give the women going through this type of adversity the motivation to continue to strive toward their dreams.
Q: What's your favorite way to unwind?
A: Riding my bike through downtown Winter Garden and treating myself to a cup of Kelly's Homemade Ice Cream.
Q: What's the greatest advice you've ever received?
A: The best advice that I was given was a verse from the Bible. Proverbs 3:5-6 – "Trust in the lord with all your heart and lean not unto your own understanding. In all your ways acknowledge him and he will direct your paths."