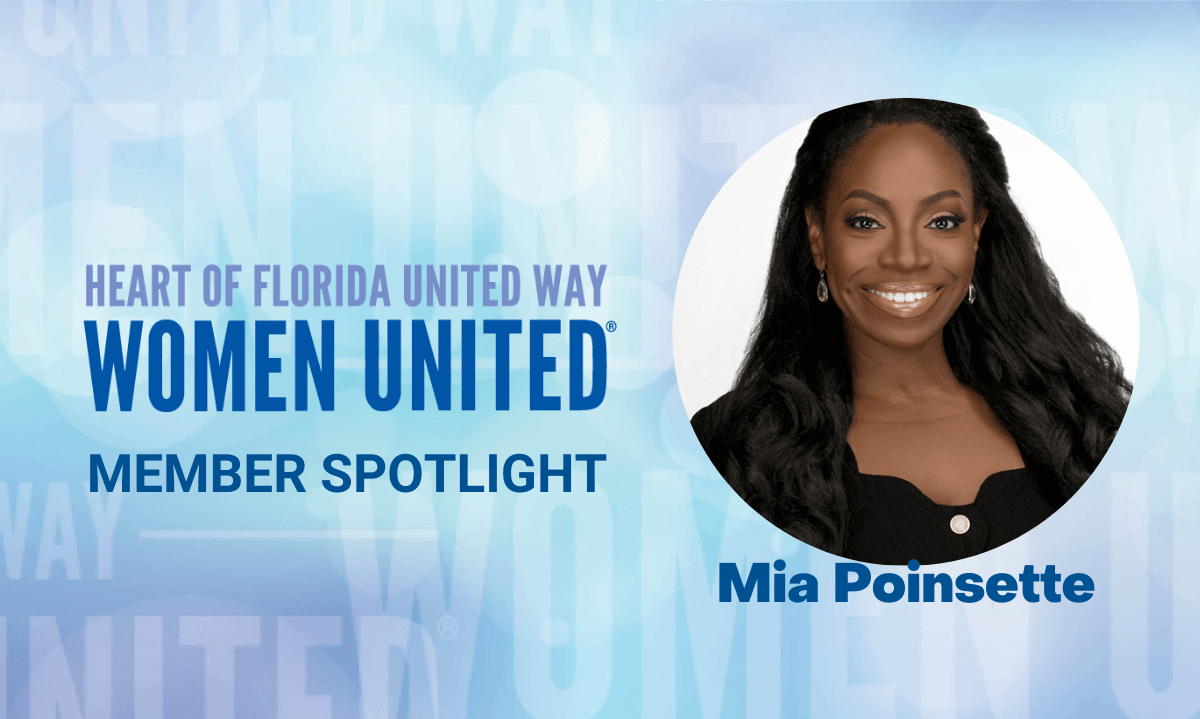 Women United Member Spotlight: Mia Poinsette
Heart of Florida United Way is proud to spotlight a member of our Women United impact group and Founder and Executive Director of The Poinsette Foundation Mia Poinsette. Since joining Women United, Mia has become a leader-level donor and an incredible supporter through The Poinsette Foundation. Continue reading to learn more about what inspires Mia to give back to our community.
Q: When did you join Women United?
A: I joined Women United in the Fall of 2022. 
Q: What inspires you as a woman+ professional?
A: Every woman has the power to make a difference in their field and in the lives of others. As a woman and a professional, I am inspired by the authenticity of women who have faced adversity, overcame their respective obstacles, and are unapologetically paving the way for the next generation of women. 
Q: What's your favorite part about being in Women United?
A: My favorite part about being a member of Women United is the intentionality of a movement that encourages women leaders to leverage their networks, skills and, resources to become part of the solution. Through empowerment, collaboration and advocacy, we are reducing disparities and increasing equity to make a lasting impact in our region and beyond. 
Q: What's been your favorite Women United event/experience, and why?
A: My favorite Women United event was the Thanksgiving Project where 1,000 meal kits were distributed to ALICE families throughout Central Florida. The opportunity to participate in community-wide efforts through volunteerism not only reinforces dedication to the mission but also increases compassion for those in our community experiencing critical issues. 
Q: What's your favorite way to unwind?
A: Going to the spa is my favorite way to unwind and disconnect. 
Q: What's the greatest advice you've ever received?
A: The greatest advice that I've ever received is "One Day or Day One." Applicable to everyone and nearly any situation, this call of action challenges you to be accountable for actions, behaviors and decisions. It is a cognizant decision to either remain stagnant and continue delaying your dreams or you can actually begin the process to achieve your goals. The choice is ultimately yours.