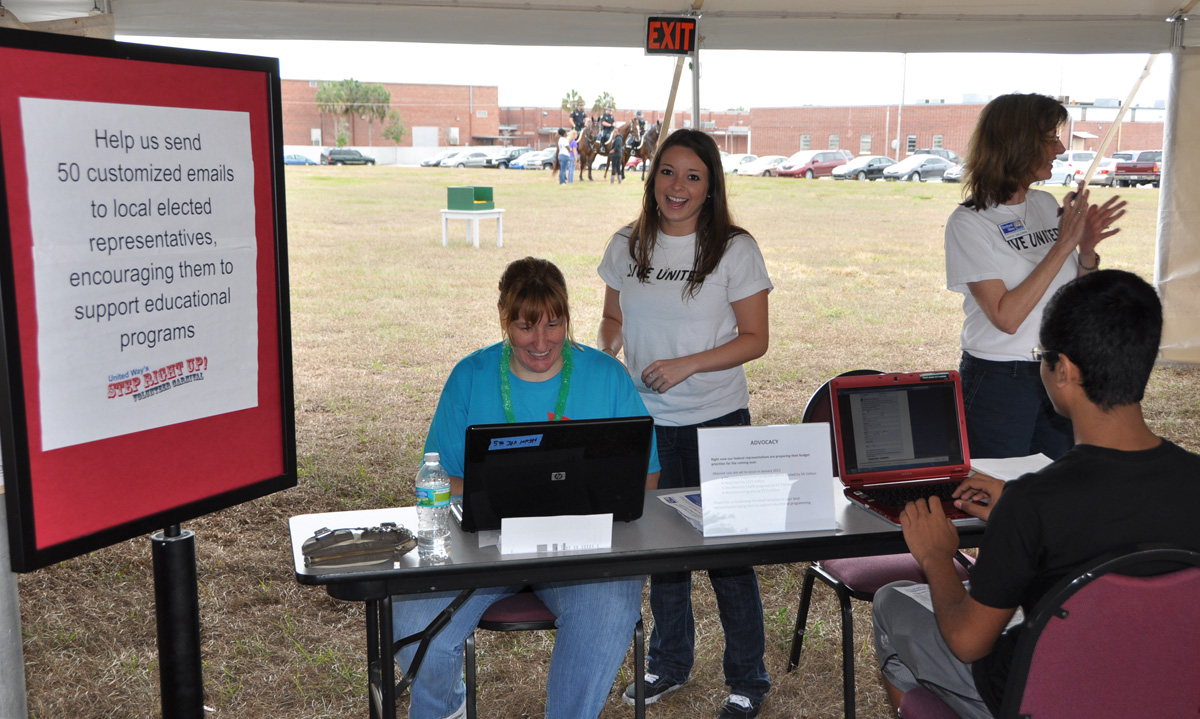 Cashing In
This is the credo that Heart of Florida United Way lives by and this weekend's Step Right Up! volunteer carnival was a perfect illustration of this belief.
Despite threatening weather, nearly 350 people came out with their family, friends and co-workers to help make a difference by participating in hands-on volunteer projects and learning about volunteer needs in the Central Florida community.
Each of event's onsite volunteer projects supported United Way's focus on Building Safe Communities through Education. They included assembling 150 "Hi-5" food packs for children served by Second Harvest Food Bank, 225 letter of encouragement written to students served by the Interfaith School Turnaround Project, creating 150 education kits for the Early Learning Coalition of Orange County, packaging 198 hygiene kits for Clean the World, and sending 68 personal emails to local elected official, urging their support of education funding.
Guests also had a chance to learn about ongoing volunteer opportunities by visiting 25 booths staffed by local nonprofit agencies. Other fun activities included a bounce house, dunk tank and interactive presentations by the Orlando Police Department's K-9, mounted patrol, motorcycle and SWAT team units.
While helping guests draft e-mails to support school funding, I was taken aback by the large number of volunteers wanting to participate. Many were teachers or parents who understood the value of education, including one mother who took time to read the e-mail to her six-year-old daughter. When the little girl asked why anyone would want to cut school funding, the mother replied, "Because people like you and I are not asking them not to."
For me, this moment really exemplified the importance of being engaged in the community, advocating for what you believe in and showing that making a difference can start at any age.
All in all, Step Right Up! turned out to be a great success, full of food, prizes, volunteerism and advocacy that showed Central Floridians how easy and fun it is to be engaged in the community.