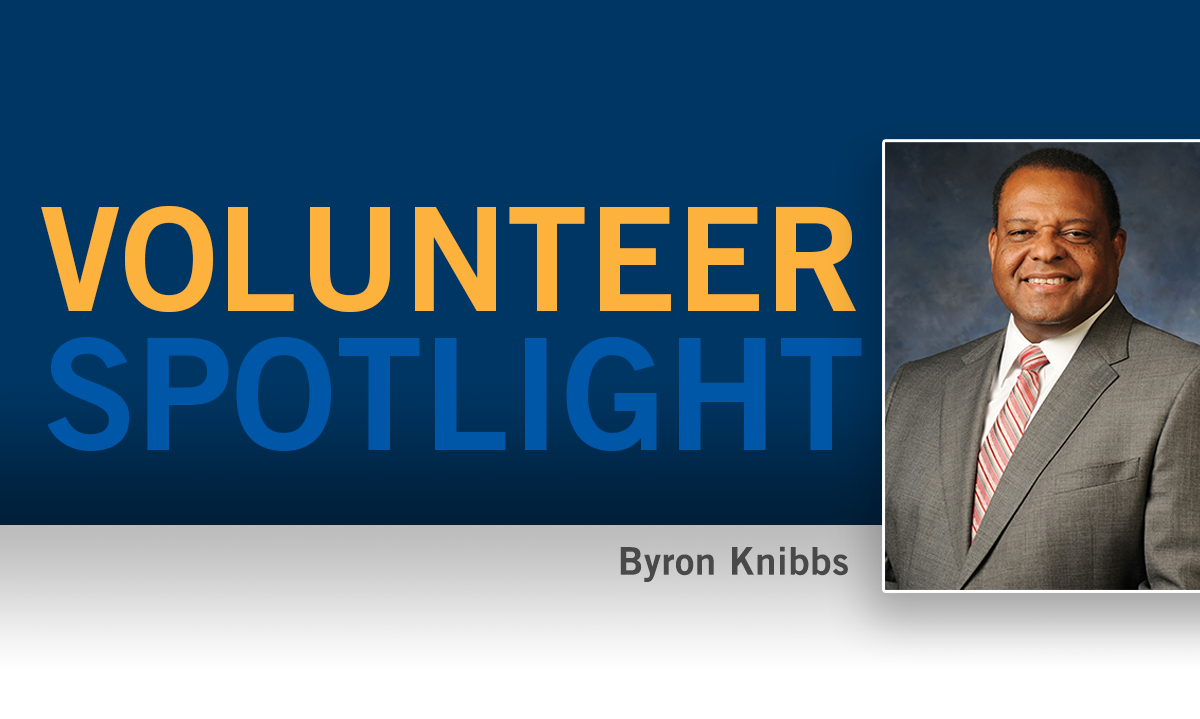 Volunteer Spotlight: Byron Knibbs
As the Vice President of Sustainable Services at the Orlando Utilities Commission (OUC- The Reliable One), Byron Knibbs leads sustainability efforts to educate customers about ways to be more efficient through conservation and renewable programs. Besides working to preserve the environment, Byron also has a passion for bettering the community. For more than nine years, he served on the board of the American Red Cross and last year became a board member with Heart of Florida United Way.
With his reputation for innovative thinking and philanthropy, we spoke with Byron to get his thoughts on creating lasting change in our community.
What motivated you to start volunteering?
It was back in 1992 when Hurricane Andrew tore through south Florida. I couldn't believe the destruction I saw. People who previously enjoyed a secure lifestyle suddenly found themselves devastated and homeless. They desperately needed help to get back to normalcy. I knew I could play a role in that effort, which is what led me to begin volunteering. I started with the American Red Cross, but as time went on, I became aware of other community-wide issues that also needed attention. This led me to get involved with other organizations like United Way.
What got you interested in Heart of Florida United Way?
I always donated to Heart of Florida United Way during workplace campaigns because of its reputation for allocating funds where they do the most good. But as I began to work with more nonprofit organizations, I began to see United Way as a driving force for positive change in the community. United Way is more than simply a distributor of money; it's a catalyst that brings influential people and organizations together to identify solutions for community issues. United Way is nimble and flexible – able to react quickly to local needs or emergencies as they arise. Just as I work towards developing green energy solutions for OUC- The Reliable One, United Way helps individuals build a sustainable lifestyle.
What do you see as a local community need?
Homelessness is no longer a hidden secret; everyone knows we have a serious homelessness problem in Central Florida. We're beginning to see improvements in the economy, but there are still families who don't have a place to call home. Among the ALICE population — Asset Limited, Income Constrained, Employed — we know that people are just one small disaster away from financial ruin. United Way has launched initiatives and convened key leaders to bring about holistic change. But we need the larger community to join us in implementing those changes.
What do you think the business community can do?
Creating jobs is a key factor in improving Central Florida. While we have thriving industries in the area, we also know that by 2025, two-thirds of all jobs in Central Florida will require a post-secondary degree or other high-quality education. Right now, less than 40 percent of our population meets that standard, making it difficult to earn a living wage. Through education and by encouraging other industries to join us here, we can create an environment of well-paying jobs.