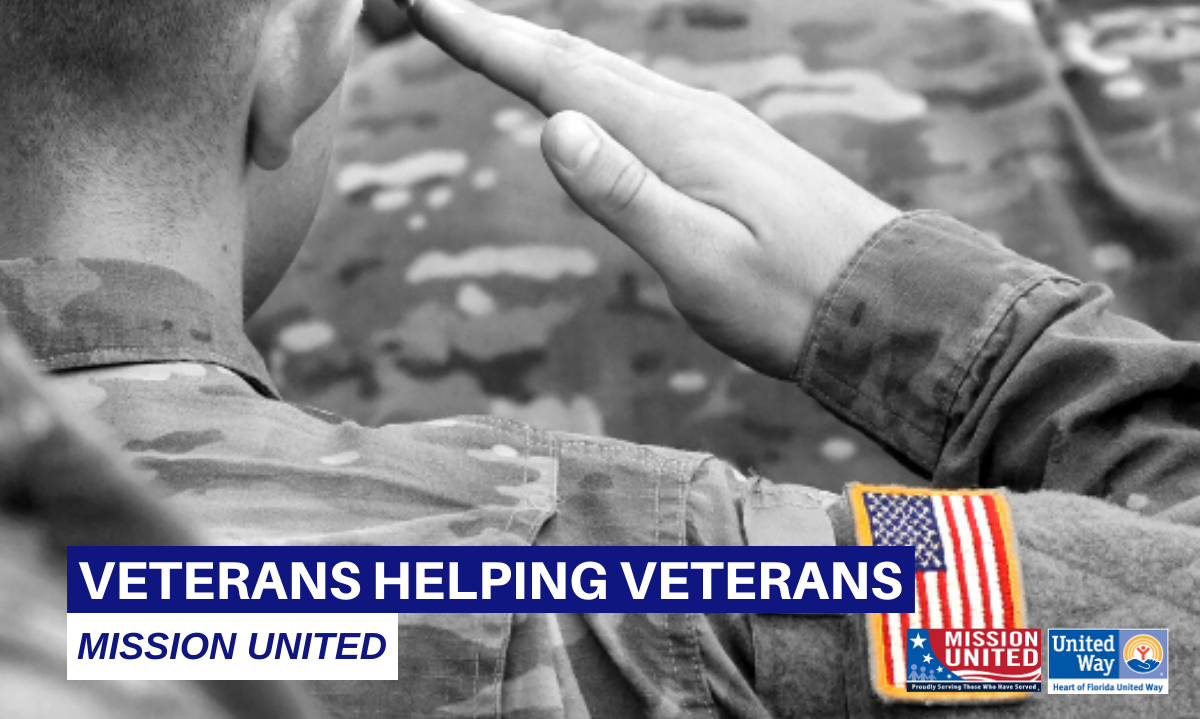 Veterans Helping Veterans
A Mission that's United
Veterans are an essential fabric of our community. The sacrifices, commitment, and bravery exemplified by veterans should always be celebrated. Heart of Florida United Way's Mission United serves as a central point for community support ensuring that service members and their families receive the assistance they need. Mission United focuses on creating systematic change in the areas of education, employment, and legal services for veterans.
What could be better than services requested by veterans to be provided by veterans? Mission United is proud to have veterans on staff to ensure the readjustment to civilian-life is supported through employment, education or legal support services.
Meet the Veterans Helping Veterans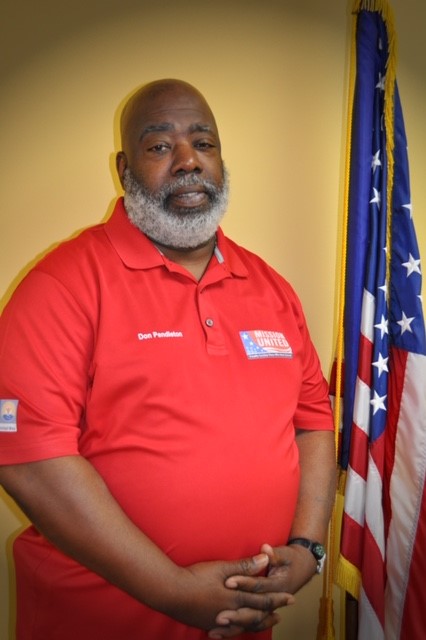 Meet Don Pendleton. Don is a Case Manager for Mission United. In Don's collaborative role, he evaluates veterans' requests and coordinates with community partners to secure the most effective resources for veterans. As a case manager, Don remains connected with veterans throughout the entire process of receiving aid. A retired Navy Veteran, Don has over 20 years in the military. Once Don completed his time in the Armed Services, he continued to serve his community by assisting veterans through the Supportive Services for Veteran Families, helping homeless veterans transition to permanent housing. Don continued his impact by joining Mission United in 2015.
What's most fulfilling about Don's work is the gratification he feels once he has connected veterans to the services they originally sought out. "Once a veteran gets taken care of and the area of need is completed, it fuels me to do even more," said Don.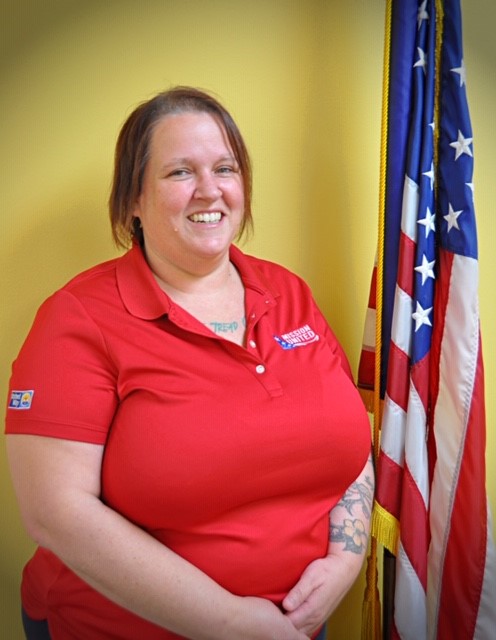 Alongside Don is a fellow team member and veteran, Jeniffer Hutchinson- Fernandez. Jeniffer is the Resource Coordinator for Mission United. Jeniffer is the first point of contact when veterans call Mission United. She assesses the veteran's needs and connects them to the appropriate resources. An Army Veteran, Jeniffer has 5 years of Active Duty service in the military. Jeniffer was a Military Police Officer in the Army. After the military, she continued with the Military Mission for another 13 years by serving as the Chief of the Casualty Assistance Center in Alaska as well as the Support Coordinator for Survivor Outreach Services.
She found the transition to civilian life to be a bit challenging. "When I was no longer active duty, it was difficult navigating what resources were available but by having a resource like Mission United, it makes things more full-proof for veterans seeking assistance," said Jeniffer.
While Mission United receives hundreds of calls each year, after receiving assistance, oftentimes veterans call back to simply express their gratitude for the program.
Key Areas Mission United Covers:
Education
Employment
Legal Assistance
If you are in need of Mission United services, dial 211, and select option 5, text 'MISSION' to 898-211 or click here to chat with a 211 Specialist.
Learn more about Mission United.