Have you heard the BIG news?!
Heart of Florida United Way Launches Partnership With Valencia College
On Tuesday, November 15, 2022, Heart of Florida United Way (HFUW) President and CEO Jeff Hayward and Valencia College President Dr. Kathleen Plinske announced a $1 million investment by HFUW to support students in ALICE (Asset Limited, Income Constrained, Employed) families who are enrolled at the recently renamed Valencia College Heart of Florida United Way Center for Accelerated Training.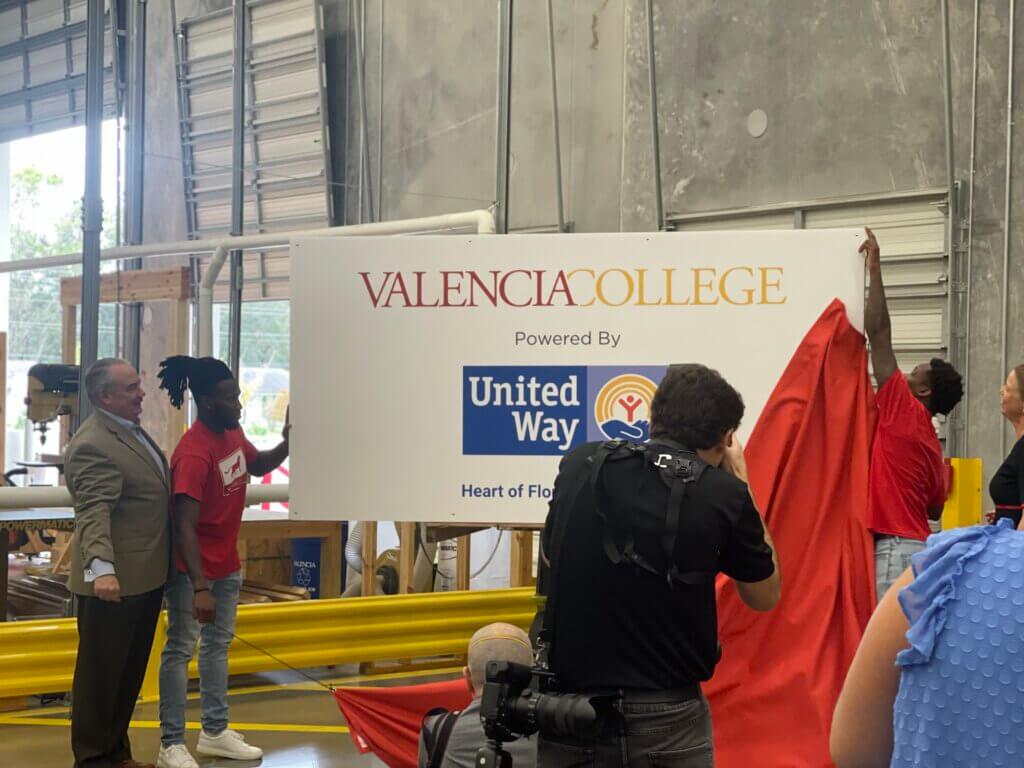 The Live United Scholarship

The investment will fund a new Live United Scholarship, which will provide eligible students with a weekly living stipend while they are working to complete their certification at the center. Valencia College anticipates being able to assist 200 students per year with this program.

Transformative Trades
The center offers programs that certify students in trades like welding, carpentry, and distribution warehouse operations, and these workers are in high demand.

These positions typically pay $17 to $22 per hour. So, a trade certification can be life-changing for an ALICE family who is struggling to make ends meet on minimum wage.
However, we understand that for many students who are struggling to meet their basic needs stepping away from a job to complete a certification course seems impossible, even if it could result in higher wages and a better career.
With these dollars, we hope to give these students the financial support they need for their basic needs so that they can focus on earning their career-changing credential.

A Historic Investment
This initiative has been made possible by the historic $20 million gift from philanthropist and author MacKenzie Scott. This was the largest single gift HFUW has ever received in the organization's 83-year history.
What You Can Do
To support low-income students in need, you can:
Advocate for the needs of ALICE students struggling to pursue a better career
Donate to Heart of Florida United Way, so that we can continue to support the basic needs of low-income ALICE families
Stay Connected

For more information HFUW and how you can help support our community, subscribe to our e-newsletter, and follow us on Facebook, Twitter, and Instagram.