Many students don't know what to expect when they enter the real world.
For our local students to be prepared for what real life will bring, Heart of Florida United Way crafted The Reality Store.
The Reality Store is a Real Game of Life
At Heart of Florida United Way (HFUW), we stand up for the financial stability of our community including the financial literacy of our youth. This is why HFUW's Volunteer Resource Center and Truist brought The Reality Store to more than 450 students at Maynard Evans High School in Orlando, Florida. These students got a taste of the day-to-day finances that many adults face every day.
Through this real-life simulation called The Reality Store, these students rolled dice to determine their marital status, career, and how many children they would have throughout the course of the game.
Next, with the help of over 200 of our volunteers from Truist, students went through different stations learning from a sample of challenges that life brings while trying to manage their budgets to stay afloat, save, and plan for their future.
This experience is meant to help students plan and learn how to budget their finances before they graduate from high school and enter adulthood.
By the end of the event, hundreds of students felt confident in how to balance their future income!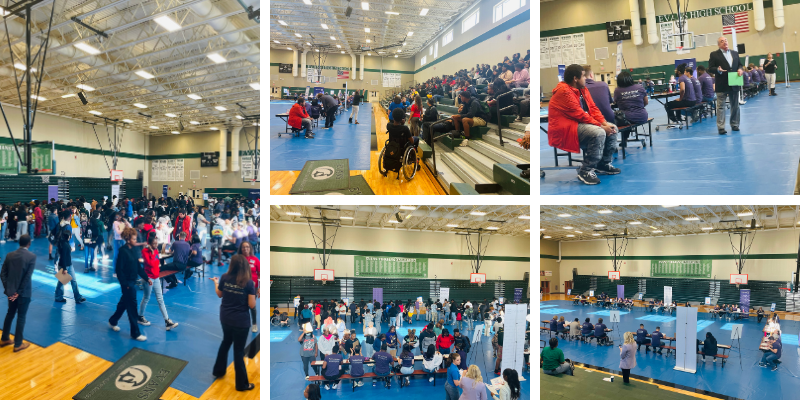 We plan to bring this real-life experience to many other students across Central Florida.
What You Can Do
Stay Connected  
For more information on HFUW, subscribe to our e-newsletter, and follow us on Facebook, Twitter, LinkedIn, and Instagram.