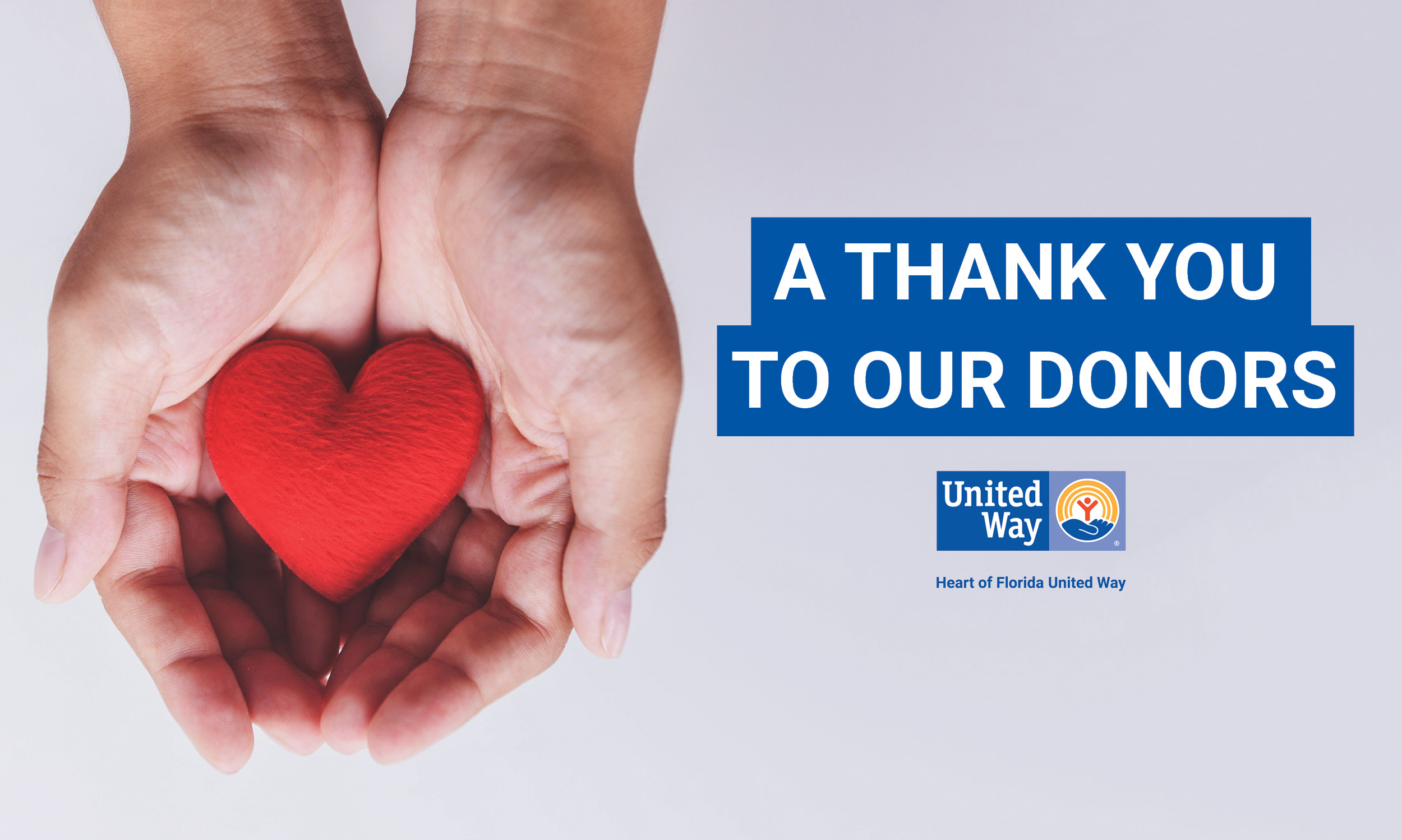 This is How We #LiveUnited: A Thank you to Our Donors
At times, when the needs in a community are great, it can feel hopeless or overwhelming. At Heart of Florida United Way, we feel it when our 211 operators answer the phone. The calls coming in range from parents in need of childcare to people in need of food, rental assistance, or connections to support for their mental health.
Often, these are our hardworking neighbors who cannot get ahead because their wages do not meet rising costs. The connections we make are critical to their success and, sometimes, survival.
But we know there IS hope. We don't feel overwhelmed, we feel ready to face another day… because we know that YOU, our donors, have our backs.   
Our donors help us ensure there is always a specialist on the other end of the phone when someone dials 211. The funds from our donors help us ensure our databases have up-to-the-minute information on resources and our call specialists are equipped with the training they need.
The donations we receive are the lifeline for the services we provide.
At Heart of Florida United Way, those services go well beyond 211.
It's the moment Mission United helps a veteran find a job. It's the moment a Destination Graduation student receives their degree knowing we helped them stay in school. It's the moment a worried mom can have their child's development assessed for free through our Help Me Grow program.
Each of those programs and the other services we provide, have one critical goal in common: ensuring no one in our community is left behind.
And that's possible because of you.
To every donor, for every dollar — we thank you. We could not do this without you. We are committed to making a real impact with the trust you have placed in us.
THIS is how we Live United.