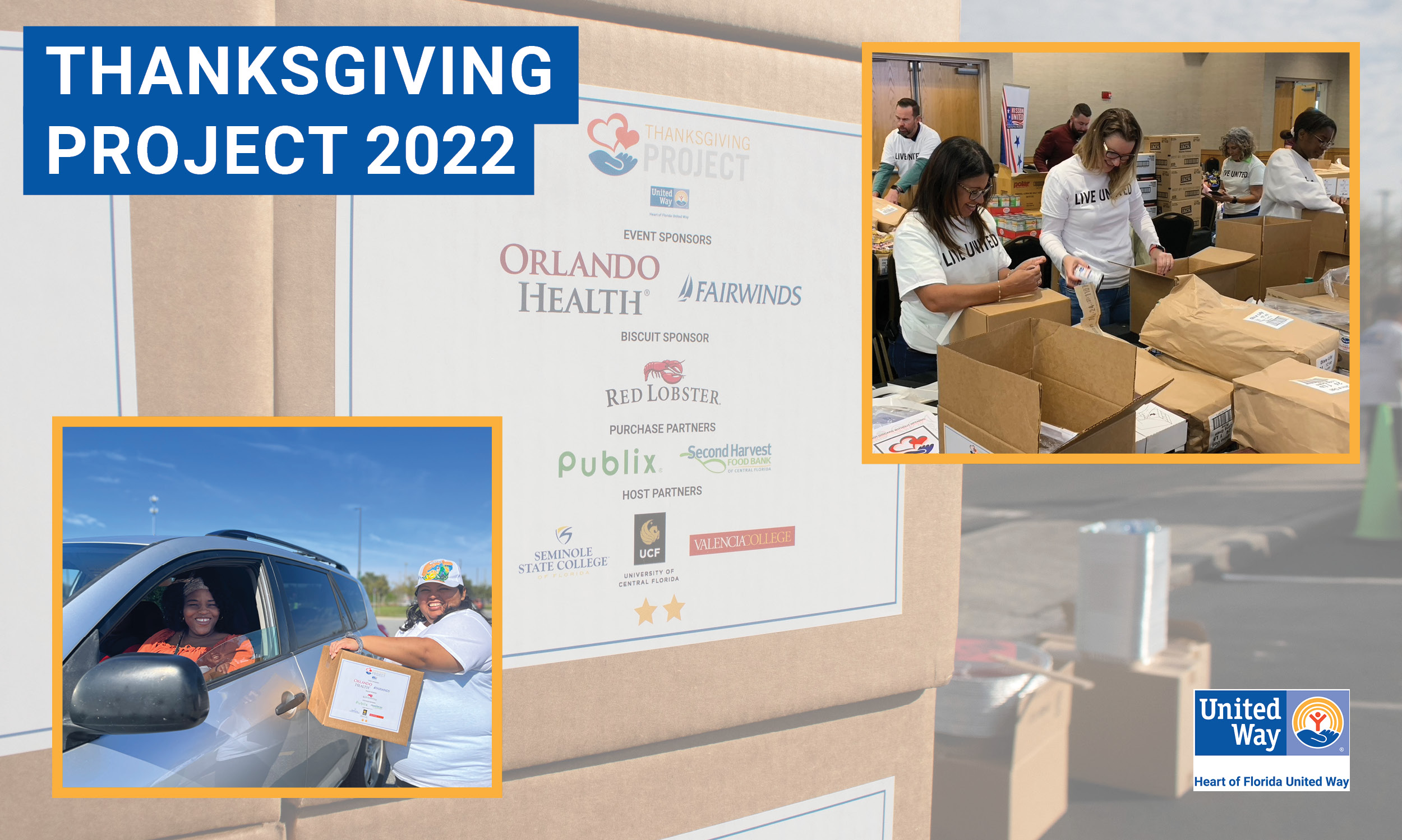 Heart of Florida United Way Distributes 4,000 Meal Kits for Low-Income Families During Annual Thanksgiving Project
Like many families, we at Heart of Florida United Way love holiday traditions. Ours is the annual Thanksgiving Project, and we're incredibly thankful for all those who participated this year!
 
During this meaningful event, HFUW team members, board members, volunteers, donors, and sponsors came together to help Central Florida families in need by assembling and distributing Thanksgiving meal kits throughout Orange, Osceola, and Seminole counties.  
Due to inflation, food prices have increased by approximately 10% this year, making it harder than ever for low-income families to afford a warn holiday meal. Our meal kits, which can feed up to four individuals each, help make sure our neighbors — including our ALICE families who are Asset Limited, Income Constrained, Employed — can enjoy a warm Thanksgiving meal at home with their own traditions.

Last year — with the help of 600 volunteers — we were able to distribute 1,800 meal kits. This year, we distributed 4,000 at the Valencia College West and Osceola Campus and Seminole State College!

What You Can Do

While this year's project has wrapped up, there's always more work to be done. If you're filled with the spirit of giving this holiday season, consider joining us!

Stay Connected 
For more information on HFUW, subscribe to our e-newsletter, and follow us on Facebook, Twitter, LinkedIn, and Instagram.