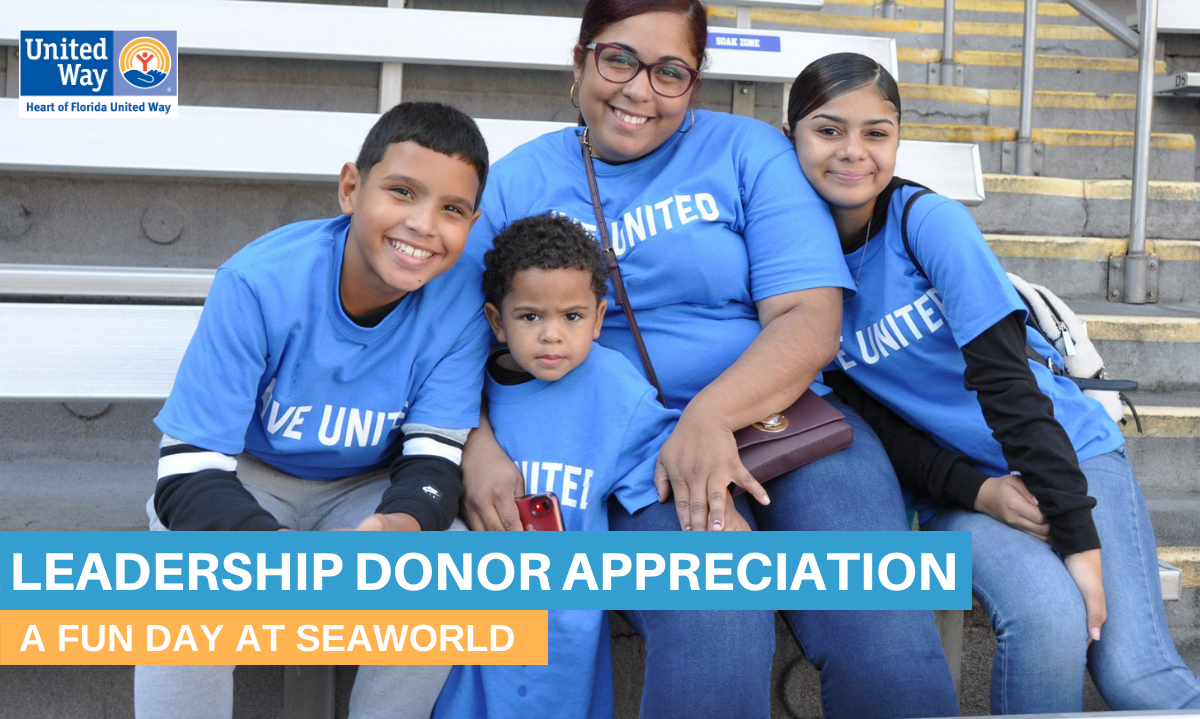 2019 Leadership Donor Appreciation Event
A Fun Day at SeaWorld!
SeaWorld Orlando has partnered with Heart of Florida United Way for the past 22 years to host our Leadership Donor Appreciation event. Throughout these many years of partnerships, Central Florida families have created lasting memories with friends and families.
SeaWorld has celebrated our Leadership Donors by granting them complimentary access to the park to thank them for their commitment and investment to the community. Leadership Donors contribute $1,000 or more annually to Heart of Florida United Way. Change in our community cannot happen without the dedication of our Leadership Donors. Because of these contributions, ALICE families, those who often work multiple jobs but struggle to cover their basic needs, continue to have a fighting chance.
Hundreds of local youth that have been impacted by a United Way program received a special invitation to explore SeaWorld! The youth enjoyed an exclusive Christmas-themed show with lots of audience participation.
Meet a Trainer!
Meet Brendan! Brendan has over 20 years of experience working with sea lions and other amazing rescued animals at SeaWorld Orlando. Take a listen as he explains his exciting role as a trainer.
Thank you SeaWorld for your unending commitment to strengthening our Central Florida community.