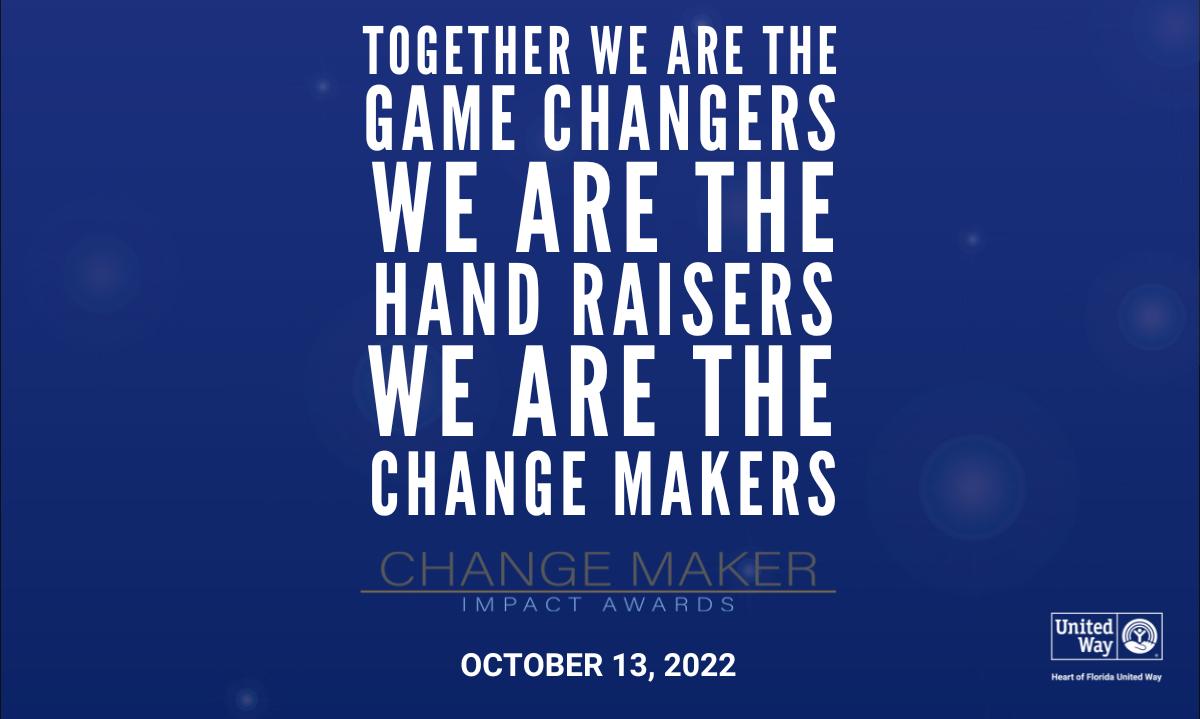 Registration is Now Open: Join us for the 2022 Change Maker Impact Awards 
This October, we celebrate our community's game changers and hand raisers, or — as Heart of Florida United Way (HFUW) likes to call them — our Change Makers!
Join us at our annual Change Maker Impact Awards to recognize our neighbors throughout Central Florida who inspire a better tomorrow every day.
Here are the details you need to know:

Date: Thursday, October 13, 2022
Location: The Citrus Club (255 S Orange Ave Suite 1800, Orlando, FL 32801)
Time: 11:00 a.m. – 1:30 p.m. (lunch will be served)

At the event, you'll learn more about the people in Central Florida who are paving the way for positive change in our community and how you can become a Change Maker yourself.
If you have any questions about this event, please email us at LiveUnited@HFUW.org.
We look forward to seeing you there! 
List of the 2022 Honorees Coming Soon!
Stay Connected
For more information on HFUW, subscribe to our e-newsletter, and follow us on Facebook, Twitter, LinkedIn, and Instagram.