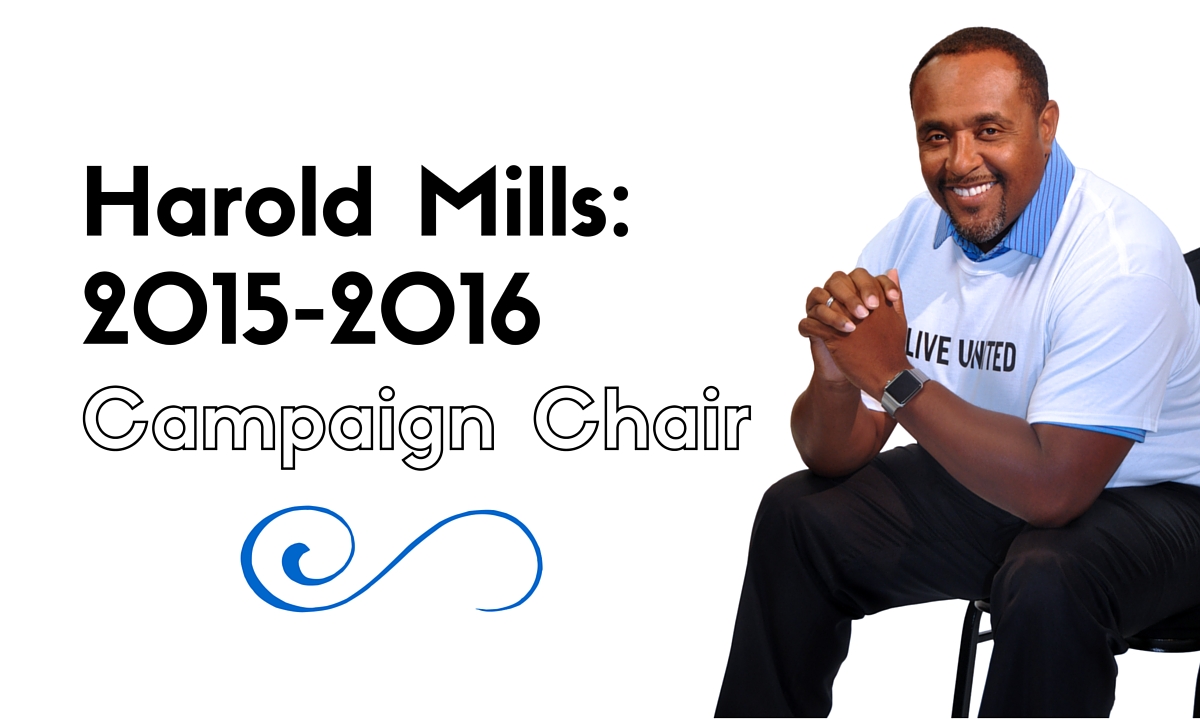 Reflections From Harold Mills: 2015-2016 Campaign Chair
Harold Mills is a fixture in the community and a representative of exactly what United Way aims to accomplish. Spending his early childhood  in an Ohio housing project, Mills certainly never had an easy path, but through resilience and the support of his loved ones, Mills went on to become CEO of one of the largest privately held businesses in Florida. With his own personal history and focus on helping the community, he was the perfect fit to serve as the 2015-2016 Campaign Chair. We asked Harold to share his thoughts about his experience working so closely with Heart of Florida United Way.
When I Looked Around, I Saw Myself as a Teenager
When I was asked to be the Campaign Chair, I didn't hesitate, although I don't think I had an idea of what I was really getting into. I thought I knew all about United Way, but as it turns out, what I knew barely scratched the surface. The breadth and depth of their work is overwhelming. Being on this side of the campaign was both inspiring and eye-opening.
One of the experiences that most resonated with me happened during my introduction as Campaign Chair. I visited different United Way partner organizations and sites, including a  Title-I school that United Way serves through the AmeriCorps VISTA program. I saw reflections of me in a  young man I met in the program.. Because of the VISTA who worked with him, through that continual support and mentorship, he was on the path to a better future. He was going to be the first person in his family to go to college, which is the first major step in breaking the cycle of poverty. That experience has the potential to be transformative for both him and his loved ones, and that wouldn't have happened without this program.. United Way isn't some abstract idea; this was a concrete example of an individual whose life was changed forever because of their work.
Seeing another Side of Central Florida
Serving as Campaign Chair also gave me a glimpse into parts of our communities I didn't know about. One of the most startling and sobering things I learned about was the ALICE (Asset Limited, Income Constrained, Employed) Report. I knew many were struggling to get by, but I didn't realize how widespread it was. I had no idea that 50% of Central Floridians are just one unexpected bill away from financial disaster. That gave me a whole new insight into not only United Way's work, but exactly what's at stake right here in our own backyards.
Seeing those numbers in black and white was a huge motivator for me. If I didn't know about ALICE, then I was sure other business leaders didn't know either. When I met with different employers and companies, they were just as shocked as I was when they heard about ALICE. Particularly, the integrated impact these families' plight have on all of us in our overall community as businesses and citizens. It has been a major factor in spurring people to take action and to start creating a systemic shift in our region.
Looking at issues like ALICE can make you feel helpless. But that is what makes United Way impactful. They take action to address these massive and overarching problems and they start working to solve the root causes to overcome them by harnessing thepower of people working together.
Anyone Can Be a Philanthropist
The power of collective impact is tremendous and is central to United Way's philosophy. Anyone can be a philanthropist; caring about your neighbors and improving the community isn't a luxury limited to wealthy people. Whether you can donate $10 or $10,000 or even 1 hour a week of your time, the effect of all of us — united — striving for a common cause can create lasting change.
Joining this partnership of giving back can be a significant bonding experience for colleagues and can help us take a step back and really reflect.. By participating together in the United Way campaign, we have the opportunity to get to know each other as individuals and build a spirit of camaraderie while helping the community.
Seeing people who often start as strangers come together for a cause is energizing and inspiring. I've been able to see firsthand that passion for our community is a universal quality.
For the Next Campaign Chair
That passion makes serving as Campaign Chair a truly life-changing experience. My advice to the next chair would be to have fun. Visit as many companies and organizations as possible. Meet everyone you can and be ready to learn from each person, especially the recipients of the services. There is an incredible sense of commitment and dedication in our business community and it's delightful to see.
I've enjoyed my time as Campaign Chair, but it's time for me to pass on the torch (and red jacket!). I encourage you all to continue following the work of United Way and supporting its efforts as we collectively work to enhance the community we love.