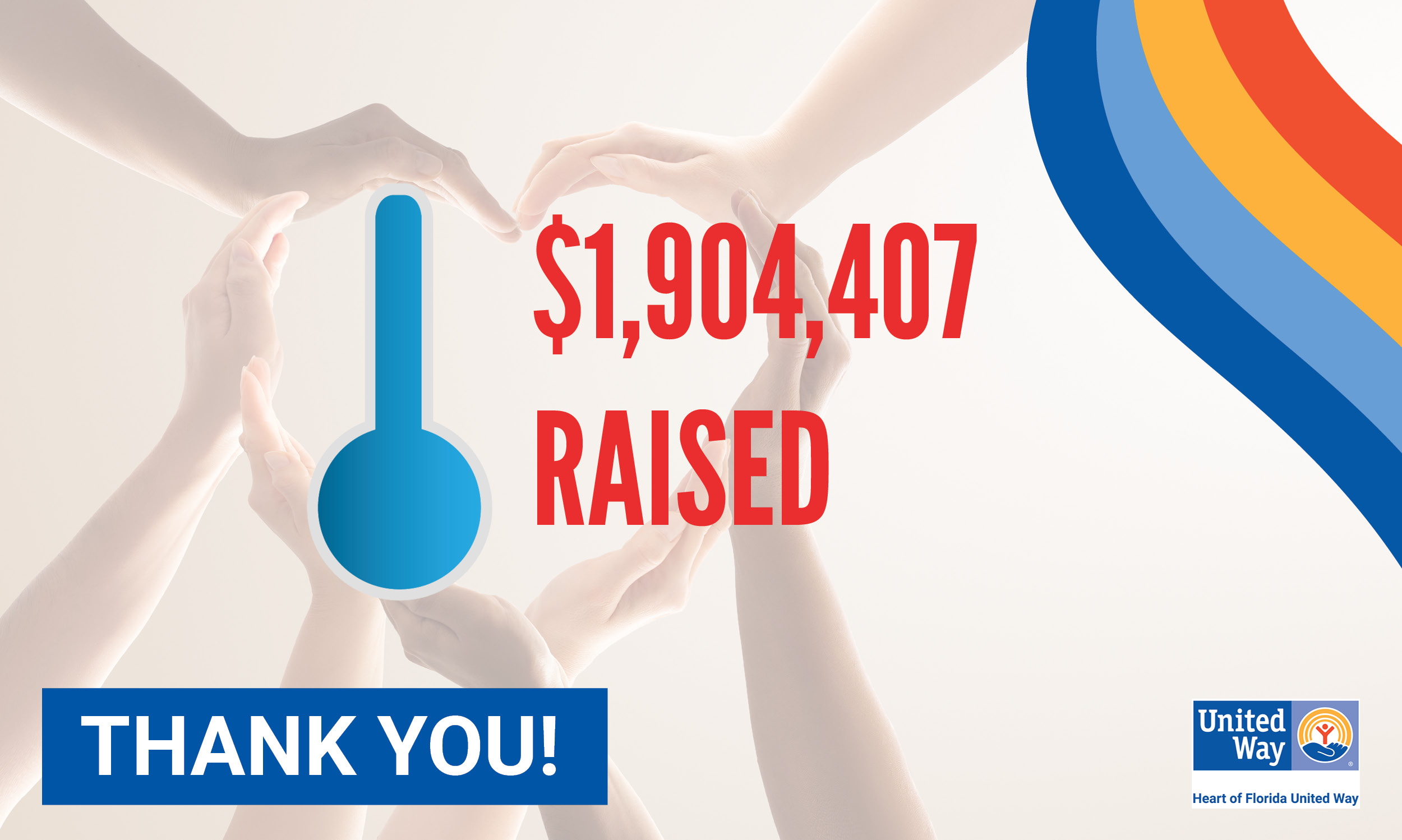 Thank You to the Donors of Heart of Florida United Way's Hurricane Recovery Fund!
It's amazing what we can do when we come together!
When Hurricane Ian struck Central Florida, so many of our neighbors were left suffering in aftermath of the storm. The flooding and harsh winds damaged homes, and so many people who were already struggling were left feeling helpless.
Then, our community showed up — in a big way — by donating to our Heart of Florida United Way Hurricane Recovery Fund.
With the donations to Hurricane Recovery Fund, we were able to provide much-needed support to 17,911 residents in Orange, Seminole, and Osceola counties.
Our community came together to help our neighbors who faced days without power and, subsequently, lost hundreds of dollars in food. With the support of our donors, we helped families replace necessary items such as food, diapers, electronic cords, and other items lost due to the devastating floods and power loss.
The families who received support through this effort generally work paycheck to paycheck and do not have savings or emergency funds set aside for unexpected expenses such as those brought on by Hurricane Ian. We are thankful that our donors stepped up to assist our neighbors in getting through "the storm" that followed Hurricane Ian. 
Neighbors helping neighbors is what made all of this possible. Check out the impact our community had on our neighbors in need with $1,904,407 raised! 

On behalf of the Central Florida community, we are so grateful for the immense generosity of everyone who contributed to the Hurricane Recovery Fund.
From the bottom of our hearts, THANK YOU to every individual and organization for donating in an effort to help our neighbors rebuild. This is what it means to LIVE UNITED.
What You Can Do
Stay Connected  
For more information on HFUW, subscribe to our e-newsletter, and follow us on Facebook, Twitter, LinkedIn, and Instagram.