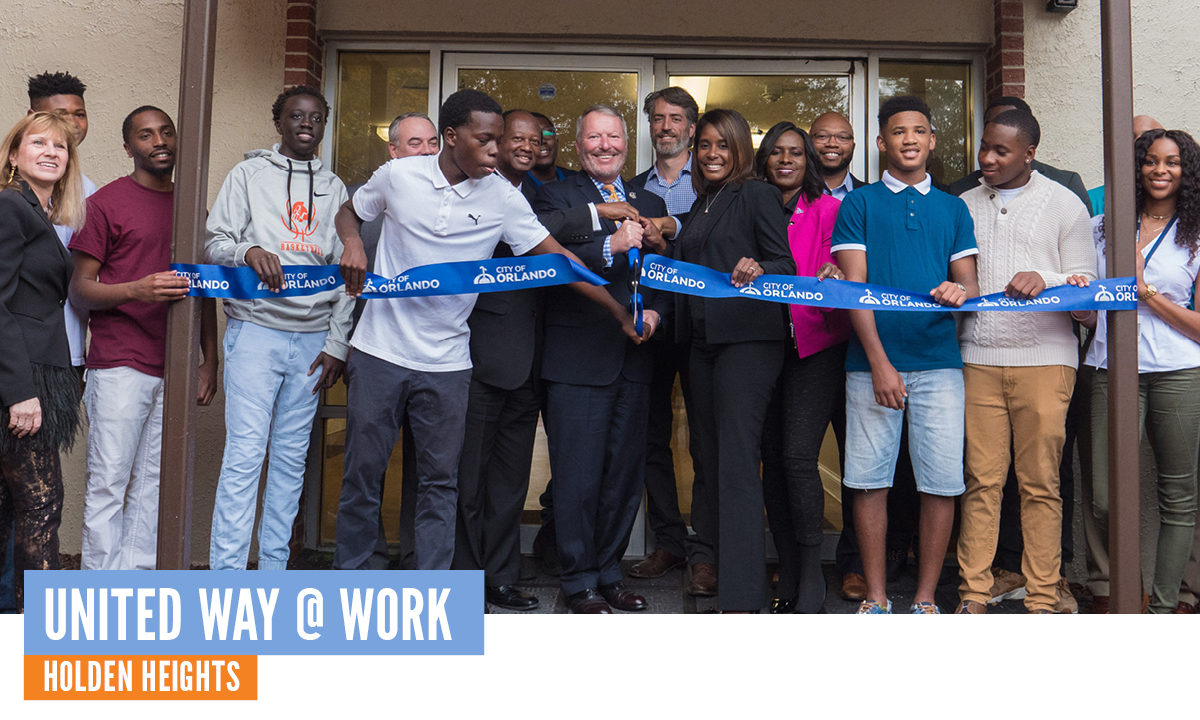 United Way @ Work: PKZ Holden Heights
Holden Heights kids have the odds stacked against them. Half of the children living there do not attend a before or after-school program and at least 75% of them do not get help with their homework. The statistics show the need is great, which is why Heart of Florida United Way and the City of Orlando partnered to fight for the future of every student living in Holden Heights.
PKZ has had tremendous success in equipping Parramore's kids to become successful, healthy, well-educated adults. Since its inception in 2006, juvenile arrests in Parramore have dropped 63% and teen births are down 73%! United Way stepped up to bring this successful program to Holden Heights through an $80,000 grant to expand the Parramore Kidz Zone (PKZ) program to Kaley Square.
"I think extraordinary things are going to happen with this expansion as well," said Orlando Mayor Buddy Dyer. "I want to thank United Way for giving us the grant that is allowing us to do this and I expect some immediate and impactful results."
We are proud to be a part of the positive change coming to Holden Heights. Our President & CEO Jeff Hayward is just as excited. "It is an honor to play a role in helping PKZ expand its reach to help kids succeed, both in life and academically," he said. "It's only going to happen if we come together and Live United. By working together as a community, we can ensure every student in Central Florida has a chance to excel."
The investment for the expansion would not be possible without your support! Our donors and volunteers play an integral role in helping neighborhoods like Holden Heights thrive. Thank you for your support!
Be sure to watch the ribbon cutting of the PKZ expansion at Kaley Square or check out pictures from the event on our Facebook page