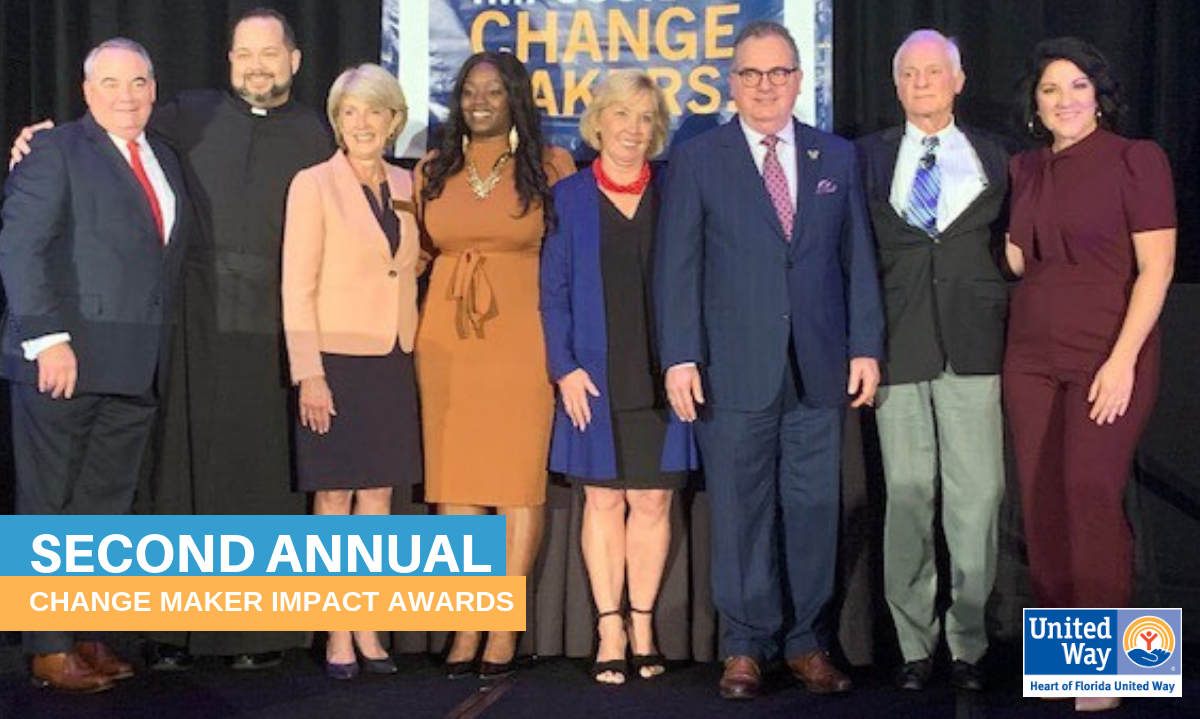 Our Change Makers!
The Second Annual Change Maker Impact Awards
Central Florida continues to be a thriving community because of the dedication and leadership of key players who are at the forefront of improving lives. These individuals and organizations are the hand-raisers and game-changers in our community. They are Central Florida's Change Makers!
To honor these Change Makers who call Central Florida home, we hosted the Second Annual Change Maker Impact Awards. Attendees enjoyed networking, dinner, award presentations and walked away inspired to make an additional change.
Central Florida's local Change Makers honored include:
Walt Disney World® Resort: Change Maker of the Year – For its educational initiative Disney Aspire, which covers 100 percent of tuition upfront for 90,000 hourly employees and Cast Members across the company.
Harris Rosen: Legacy Honoree – For his groundbreaking community efforts that include the Tangelo Park and Parramore Programs, which provides free pre-school and post-secondary education for children who live in these underserved neighborhoods.
Shelley Lauten: Impact Leader for Collaboration – For creating collaboration among community leaders to aid in the fight against homelessness.
SunTrust Bank: Impact Leader for Volunteerism – For supporting first-generation students pursuing a higher education through programs like Heart of Florida United Way and Seminole State College's Destination Graduation program.
Father José Rodriguez: Impact Leader for Advocacy – For furthering Iglesia Episcopal Jesús de Nazaret church's mission of providing hunger relief in the Azalea Park neighborhood alongside their sister church, Christ the King Episcopal Church. In the wake of Hurricane Maria, Father Rodríguez led his church to help hundreds of families who were displaced.
Unsung Hero: Dr. Shanta' Barton-Stubbs, founder and director, New Image Youth Center – This award is presented to an individual or organization that is making significant contributions to the community at the grassroots level and does not receive significant public recognition. Nominees for this award came from a public nomination process.
At the age of 21, Shanta' became the executive director and founder of New Image Youth Center (NIYC). The nonprofit organization in the heart of Parramore runs after-school programs during the school year and day camps all summer long. Serving more than 100 kids every year, the NIYC has been a massive step forward in improving education initiatives in Parramore.
View the event photos here.