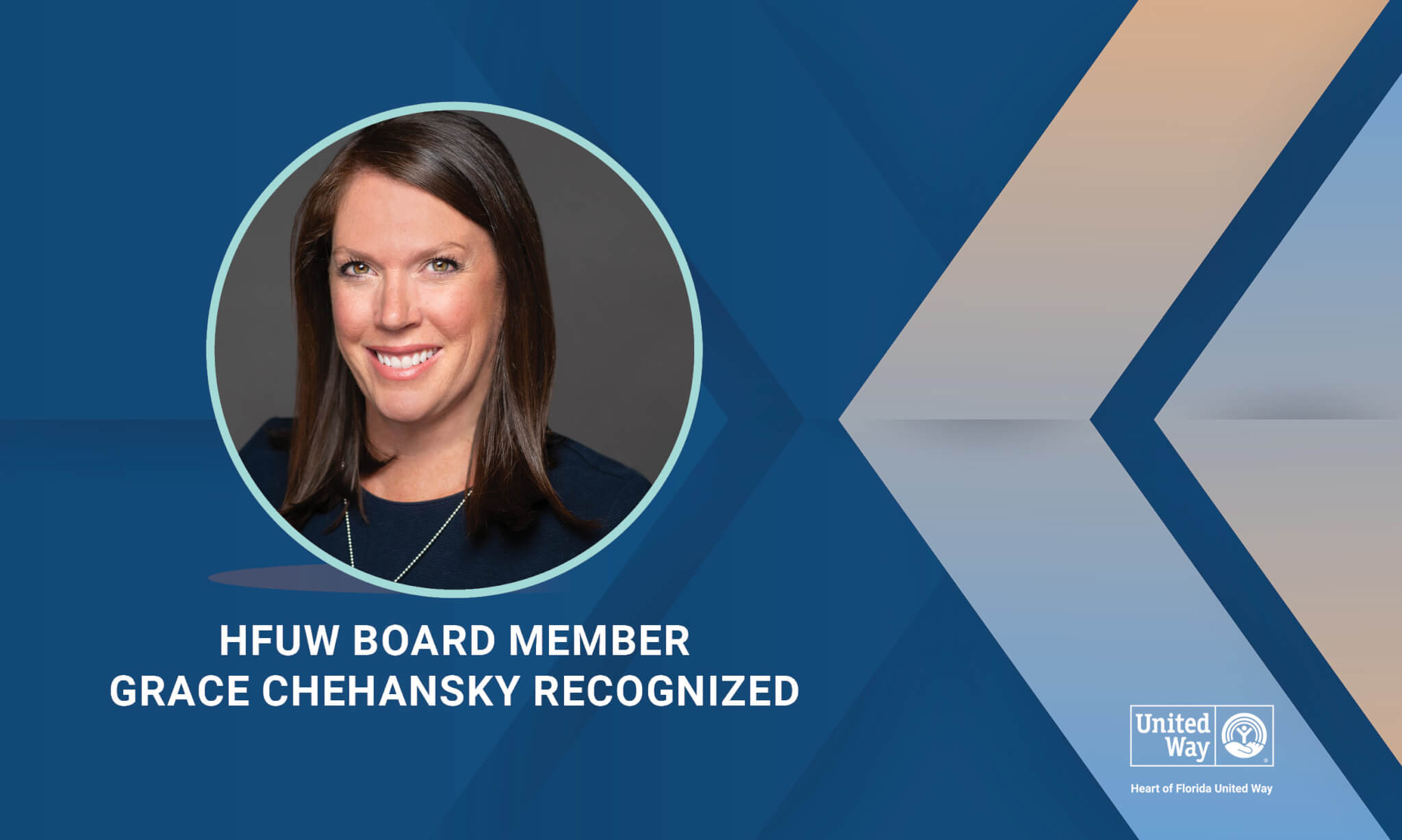 HFUW Board Member Grace Chehansky Recognized as 'People on the Move' by Orlando Business Journal 
Congratulations to our very own Vice President of Resource Development Parker Smith and Heart of Florida United Way Board Member Grace Chehansky for being recognized as People On the Move by the Orlando Business Journal! 
Grace Chehansky, a new member of the board at HFUW is a seasoned leader with over 20 years of experience in finance. Grace is an Executive Director at JP Morgan Private Bank and is excited to serve alongside the rest of the board.
Read Grace's People on the Move profile here. 
Stay Connected  
For more information on HFUW, subscribe to our e-newsletter, and follow us on Facebook, Twitter, LinkedIn, and Instagram.