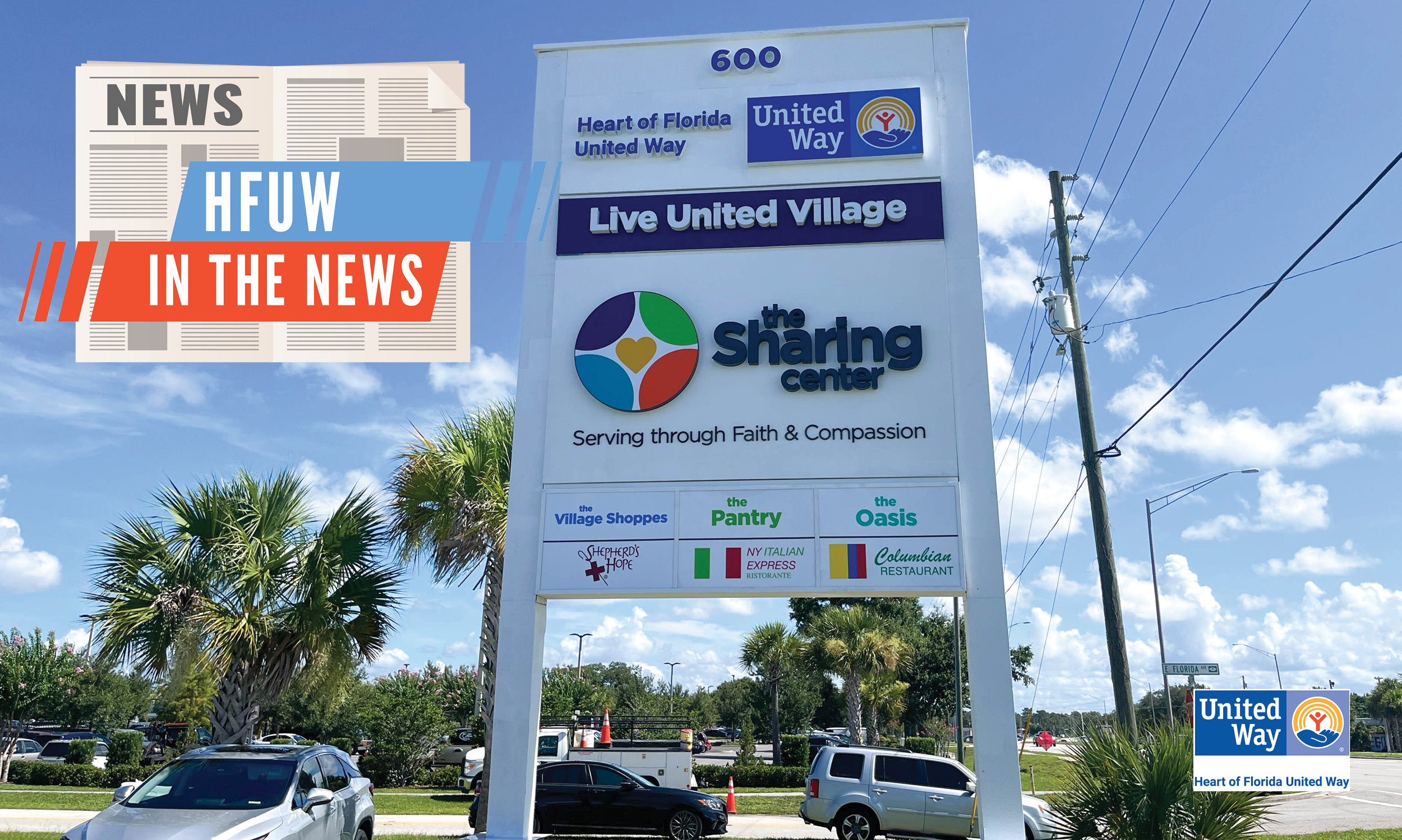 In Recent News: Live United Village is Now Open
It's here! With the help of our transformative $1 million investment in the recently unveiled Live United Village, we are partnering with The Sharing Center to create a one-stop hub to support our homeless neighbors and help uplift Seminole County residents out of poverty.
In The News
In case you missed it, several media outlets have featured the new Live United Village — helping to tell the story of how The Sharing Center is preventing crises and, ultimately, bringing financial stability and prosperity to Seminole County residents in need.
Take a further look into the story of Live United Village and the plans it has for our community:
WFTV Channel 9: https://www.wftv.com/news/local/heart-florida-united-way-unveils-live-united-village-multiservice-support-center/4AXE2EH645C63ARXYAU364EQFY/  
Telemundo 31: https://www.telemundo31.com/especiales/apoyando-a-nuestra-comunidad/sharing-center-ayuda-seminole/2133056/
Orlando Business Journal: https://www.bizjournals.com/orlando/news/2022/07/06/hfuw-funds-seminole-county-nonprofit.html
The Sanford Herald: https://www.mysanfordherald.com/article/sharing-center-celebrates-opening-live-united-village-one-stop-support-center
Orlando Sentinel: https://www.orlandosentinel.com/news/seminole-county/os-ne-united-way-1-million-sharing-center-longwood-expansion-20220629-5oia2udeorf65omh3gbc3zrisq-story.html
Stay Connected
For more information about HFUW and how you can help support our community, subscribe to our e-newsletter, and follow us on Facebook, Twitter, and Instagram.