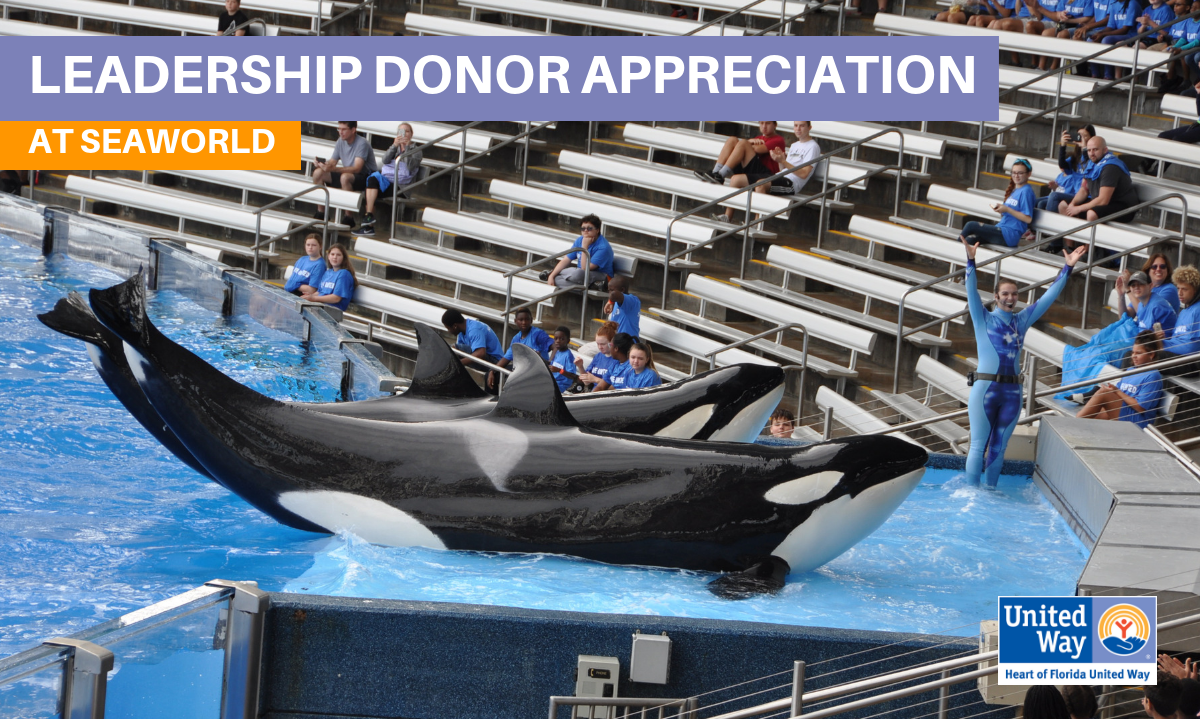 Leadership Donor Appreciation Event at SeaWorld
While SeaWorld's passion to help rescue and rehabilitate animals is well-known, they're also committed to helping those in the Central Florida community too! Recently SeaWorld partnered with Heart of Florida United Way to host our Leadership Donor Appreciation Event.
For the past 21 years, SeaWorld has invited our Leadership Donors into the park as a sign of appreciation for their generosity and to celebrate those community champions. Leadership Donors are those who give$1,000 or more annually to Heart of Florida United Way. As some of our most generous donors, they play a crucial role in our fight for the health,education and financial stability of every person in Central Florida.
We were also able to extend a special invitation to 500 local youth and children who have been impacted by a United Way funded-program.Besides have a blast in the park, there was an exclusive showing of OneOcean for our guests. You won't want to miss the Facebook Live we recorded with Morgan, one of the animal trainers who was a part of the show!
A big thank you to SeaWorld. Our much anticipated Leadership Donor Appreciation Event would not be possible without their generosity and dedication to the Central Florida community.