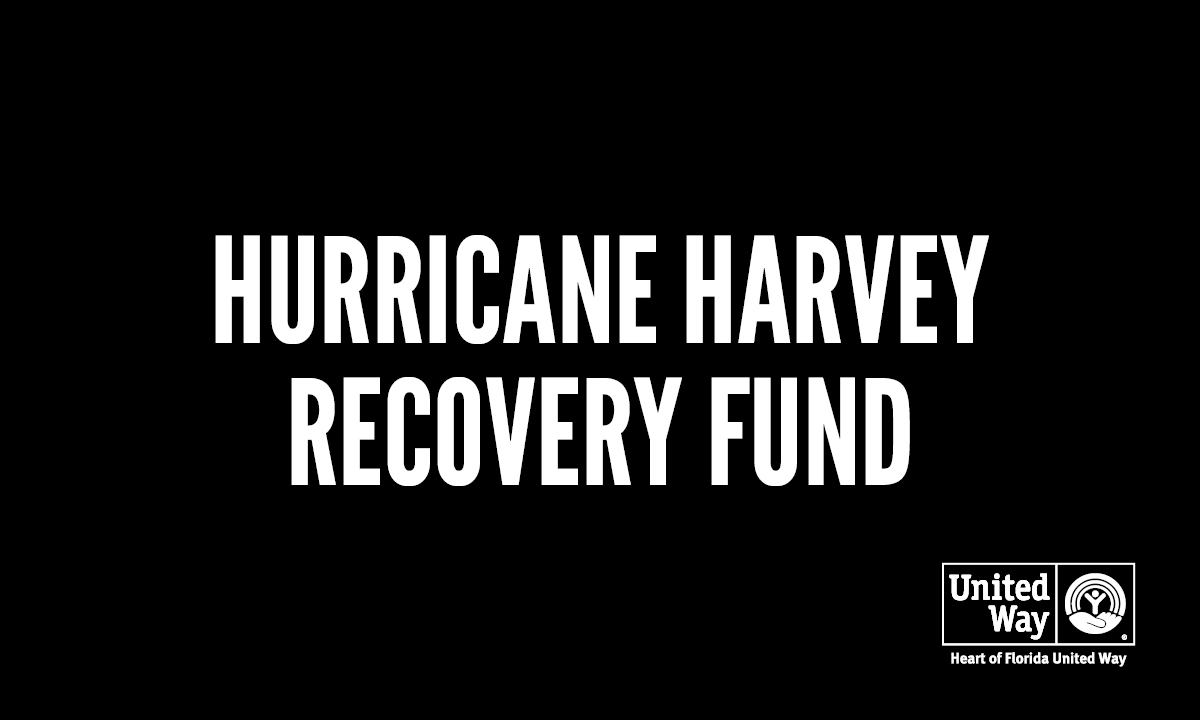 Hurricane Harvey Recovery Fund


Watching the devastation caused by Hurricane Harvey often ignites a desire to help alleviate the burden of those who are impacted. Nightly the news shows images of seniors standing in chest-high water, children sleeping in shelters, families who realize that everything they own is now gone. However, trying to send food and supplies can actually hinder relief efforts. The most effective way to help is to streamline resources to a well-established organization to create the most impact with your donation.
United Way has created the Harvey Recovery Fund in order to help with relief efforts. 100% of individual donations to the fund will be distributed to local United Ways in Texas, Louisiana and the surrounding Harvey-affected areas. They will then utilize donations to meet the storm-related needs and support long-term recovery through the affected regions. With your donation, we can rebuild communities.
United Ways in the affected areas will continue to raise money locally and respond to emerging needs as appropriate for their community. The national fund will complement those efforts and provide a single source for individual and corporate donors who want to impact all affected areas.
Thank you for your support.