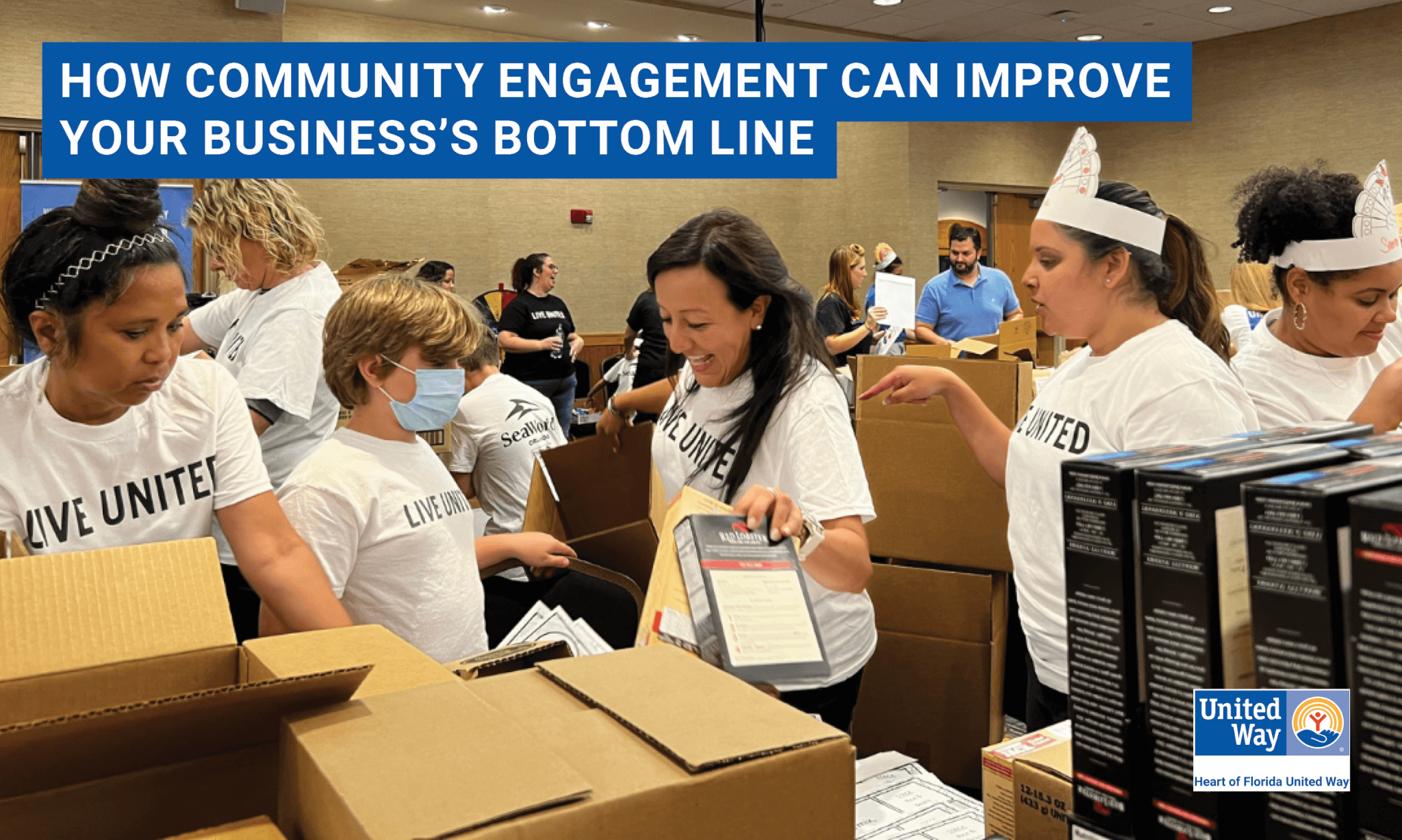 How Community Engagement Can Improve Your Business's Bottom Line
What are your organization's corporate social responsibility (CSR) goals?
When businesses partner with nonprofits, it's not only a win for our community, but for their business's strategy, brand reputation, culture, and so much more.
Heart of Florida United Way's President and CEO Jeff Hayward takes a deeper dive into this topic in an Orlando Business Journal article: Why engaging nonprofits should be part of your business strategy 
Harness the Power of Nonprofits
Want to learn more? Join us for our upcoming Business United Summit on September 27, 2023, to learn how to bolster your company's brand reputation, foster cross-generational employee engagement, expand your market reach, and meet your employees' needs. Click here to register.
Stay Connected  
For more information on HFUW, subscribe to our e-newsletter, and follow us on Facebook, Twitter, LinkedIn, and Instagram.