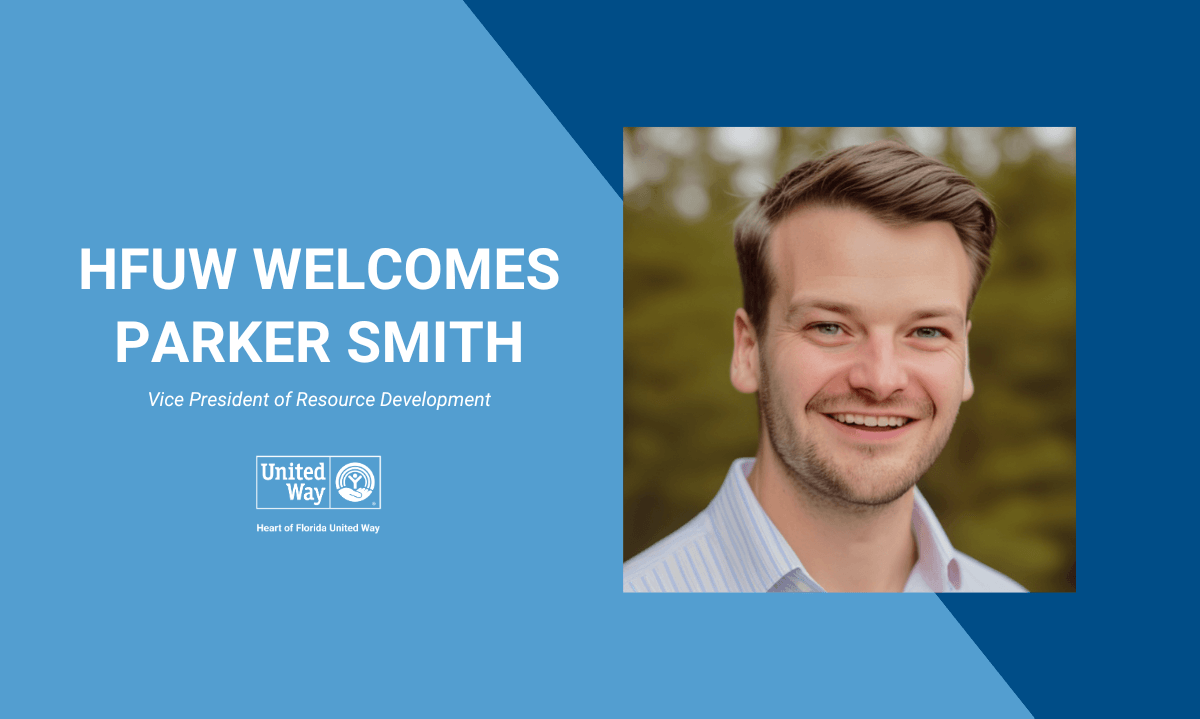 Heart of Florida United Way Welcomes Parker Smith, New Vice President of Resource Development
Heart of Florida United Way is proud to announce our new Vice President of Resource Development, Parker Smith.

Before arriving in Central Florida in 2021, Parker began his career serving as a legislative aide — working on political campaigns in his hometown of Cleveland, Cincinnati and throughout Ohio. After successfully managing a race for the Ohio House of Representatives, Parker transitioned to the non-profit sector where he served as an integral member of the Advancement and Community Engagement office at The Children's Home of Cincinnati, a United Way agency partner.
At The Children's Home, Parker was responsible for providing strategic leadership and day-to-day management of the organization's advancement and community engagement initiatives, including the stewardship of principal gifts and other strategically important relationships. Under Parker's leadership, The Children's Home experienced a 25% increase in unrestricted contributions. He also worked closely with the Chief Operating Officer to reimagine the agency's signature special event, Rockin' at Riverfest, which has been recognized by the Cincinnati Business Courier as one of the region's highest grossing fundraising events.
Most recently, Parker served as a Major Gift Officer for Nemours Children's Health, where he worked with supporters of Nemours Children's across the country to identify programmatic philanthropic opportunities. Parker's efforts at Nemours Children's included identifying and soliciting a first-time donor to help launch a three-year peer-to-peer suicide prevention program within Orange County Public Schools.
Parker holds a Bachelor of Arts degree from the University of Cincinnati and a Master of Public Administration from Ohio University.
When asked what he does for fun, Parker is quick to point to his newfound admiration of Walt Disney World and Universal Studios, the cooking of Ina Garten, and his love of Bruce Springsteen music (he's had the privilege of seeing him perform live eight times).
Parker resides in Orlando with his fiancé, Tyler, and their 7-year-old rescue dog, Elio.