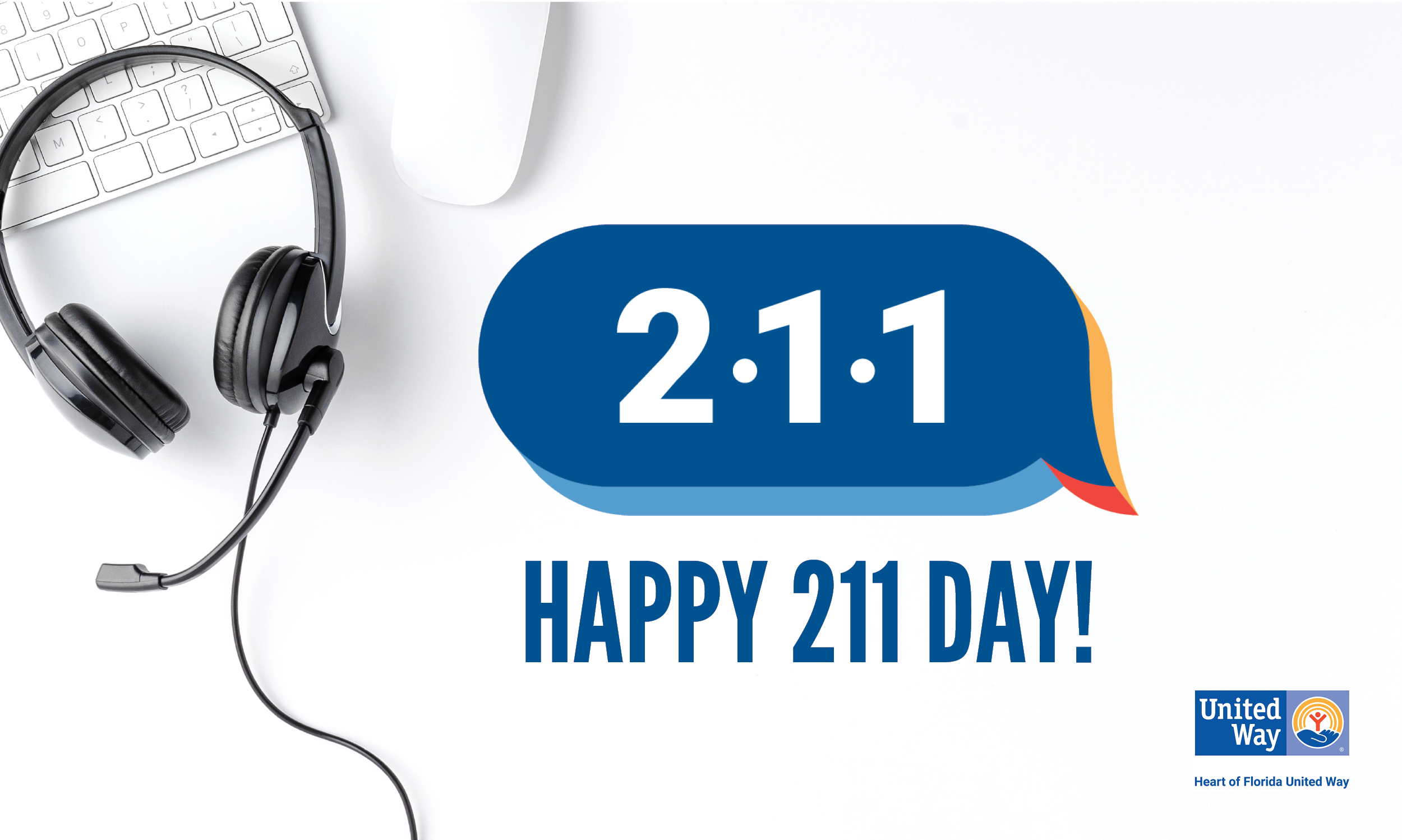 Heart of Florida United Way Celebrates 211 Day!
February 11 is 211 Day!
Every year, on February 11, we celebrate our 211 Information and Referral Crisis Line that connects our Central Florida community to information and resources for the essential health and human services they need.
211 is available 24 hours a day, 7 days a week, and 365 days a year to help our neighbors when they need us most — and this would not be possible without our incredible 211 team!
211 is Here to Help
Our 211 Specialists help connect our neighbors to many services including food assistance programs, emergency utility and housing assistance, resources that support student education, Veterans benefits, employment services and much more!
You can connect with 211 Specialist by calling 2-1-1, texting your zip code to 898-211, or click here to chat online. Central Florida residents can also search our online 211 database here to find assistance.  
Conversations with our 211 Staff
In celebration of 211 Day, we sat down with some of our 211 staff to hear about their roles and experiences. Our 211 Crisis Services Manager Nicole speaks about her work and how she supports Central Florida through 211 in the following video.
In this next video, 211 Resource Specialist Shannan shares how proud she is to support the mission of our 211 and her role in helping our community members.
Thank you 211 for being there for our neighbors in need!
What You Can Do
Share this blog with someone who may not know where to go for help
Donate to Heart of Florida United Way, so we can continue to support the work of our 211 Information and Referral Crisis Line
Stay Connected  
For more information on HFUW, subscribe to our e-newsletter, and follow us on Facebook, Twitter, LinkedIn, and Instagram.