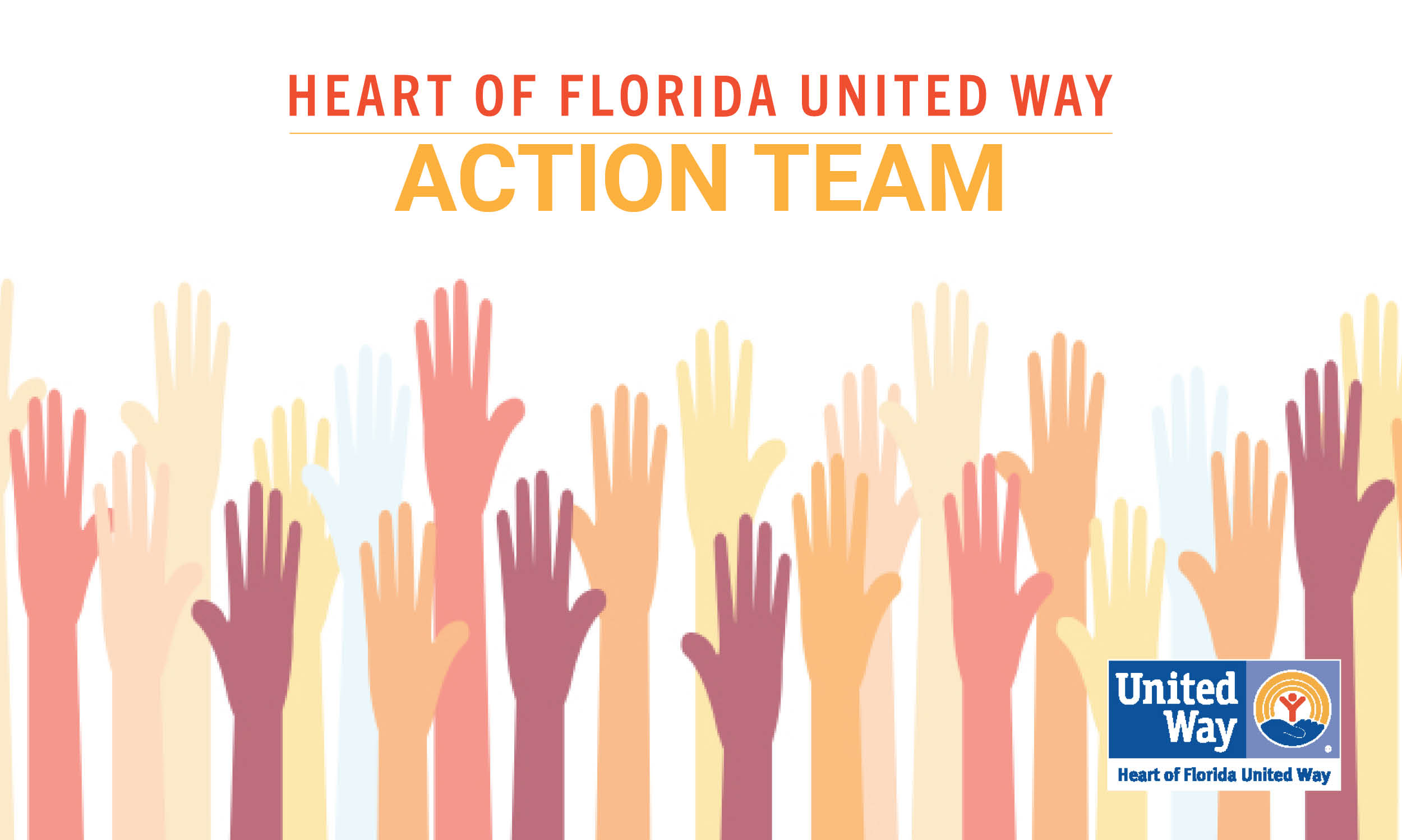 HFUW Action Team
Did you know that the average American volunteers 52 hours a year? That equates to 1 hour per week! Where are they finding the time, and more importantly, where are they GIVING their time?
Heart of Florida United Way invests $40M per year to support the Central Florida community, and volunteers are a crucial part of delivering services each year. Additionally, the Volunteer Center serves as a guide to people seeking volunteer opportunities and looking to find their passion through community service.
This year, to provide a more exciting and consistent volunteer experience, the Volunteer Center is piloting a new program designed to help volunteers learn more about the organization and reach their community service goals.
Introducing The Action Team!
This group of dedicated volunteers will receive special virtual training, making them into HFUW Ambassadors. This group will be eligible for exclusive opportunities and events, including the chance to take on a leadership role at activities such as the Thanksgiving Project, Over the Edge, and Week of Action. Additionally, rewards and special perks will be available based on the total number of hours served each year. This A-Team of volunteers will be the Volunteer Center's shining stars and a crucial part of the HFUW Team.
To learn more, sign up for orientation during the upcoming Week of Action here: https://www.hfuw.org/event/week-of-action/ Orientation dates are Thursday, January 21 from 4 PM – 5 PM or Friday, January 22, 12 PM – 1 PM.
The A-Team is an excellent opportunity for students to fulfill their required community service hours, professionals looking for a way to use their skills to support HFUW, and retirees looking to stay active while helping their community. Anyone else who is looking to make an impact regularly should consider joining our team. For more information, please contact Lynnea Crawford: lynnea.crawford@hfuw.org
---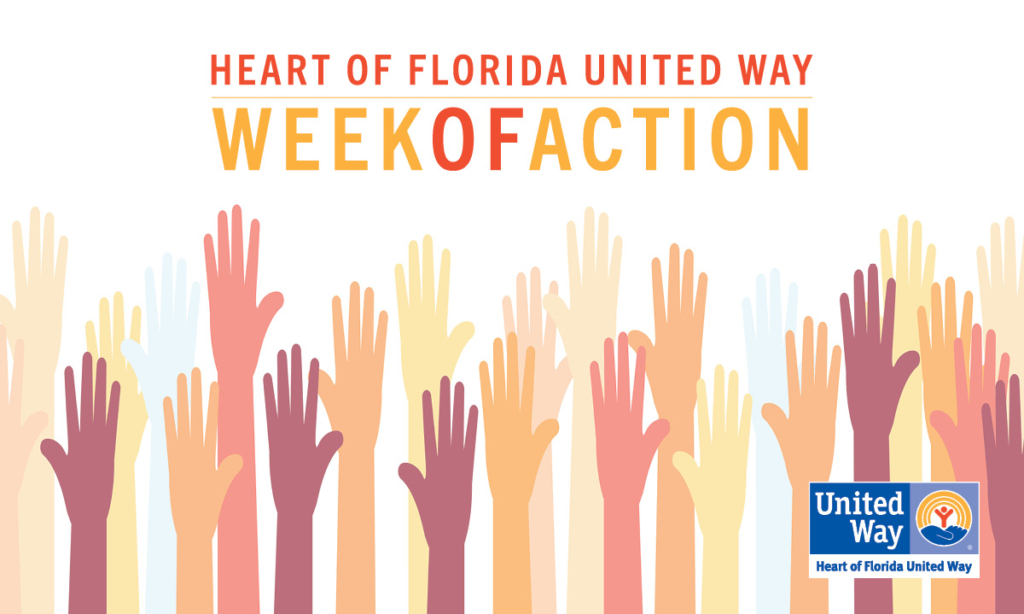 Week of Action 2021
Sunday, January 17 – Saturday, January 23
In honor of Dr. Martin Luther King Jr. – Heart of Florida United Way invites you to join our Week of Action. This is an opportunity for you to roll up your sleeves to make an impact on your community!
Even before the pandemic of 2020, nearly half of Central Florida households struggled to afford basic needs. They are known as ALICE, or Asset Limited, Income Constrained, Employed. In an effort to continue our support our greater community and nonprofit organizations, HFUW is organizing the second annual Week of Action.
"Everyone can be great, because everyone can serve." Martin Luther King, Jr.
This community-wide volunteer initiative is set to kick off on Jan. 17 and conclude Jan. 23. Projects will range from reinvigorating community gardens with Fleet Farming, painting and landscaping residential and treatment facilities for Aspire Health Partners, and virtual opportunities to support local health care professionals.
Volunteering allows you to connect to your community and make it a better place. Whether you give your time in-person or virtually, you can start your year with giving back to your community.
Check out the listing here and claim your spot – YOU can join the fight and start your year with ACTION!