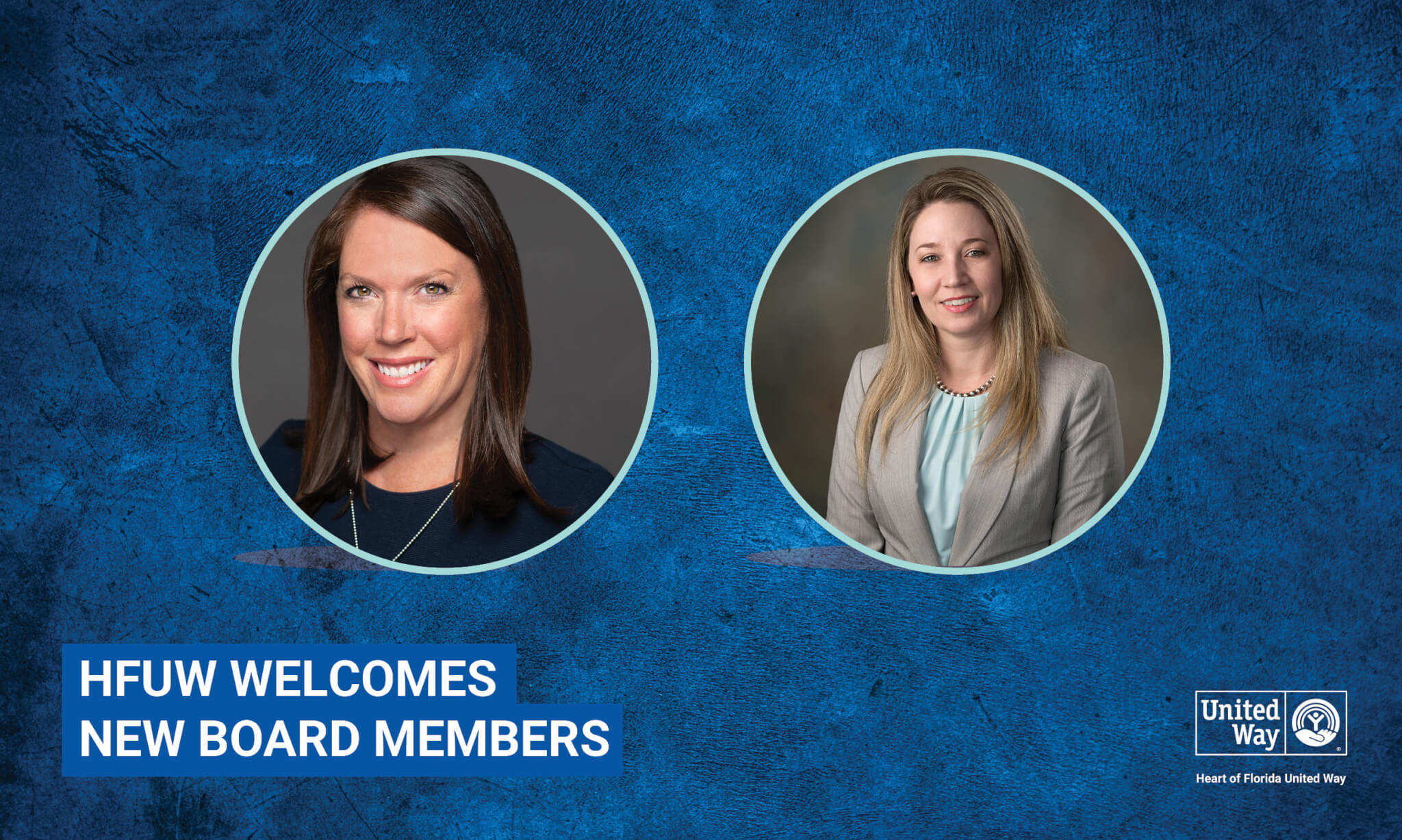 Heart of Florida United Way Welcomes New Board Members: Nicolla Binford and Grace Chehansky
Heart of Florida United Way (HFUW) has announced the selection of two new community leaders to the 2022-23 Board of Directors, bringing the total number of community representatives to 35. Serving a three-year term is Nicolla Binford, District Manager for Publix Supermarkets, and Grace Chehansky, Executive Director and Banker at J.P. Morgan Private Bank.
They have joined the Board of Directors to guide HFUW's work supporting and operating critical health and human service programs in Central Florida.
Nicolla Binford has been a Publix associate for nearly 24 years. She worked her way up from bagger through Customer Service Department, Store Manager and ultimately her current position as District Manager in which she oversees Publix stores throughout Orange, Seminole & Osceola counties. She has a passion for community and helping people achieve their goals.  
Grace Chehansky is an Executive Director and Banker at J.P. Morgan Private Bank with nearly 20 years of experience in the financial services industry. She began her career in investment banking and has spent the last 12 years in private banking, delivering customized wealth management strategies to ultra-high-net-worth clients, family offices, endowments and foundations.

Click here to see the full Heart of Florida United Way board slate.