In Seminole County, 39 percent of households are struggling to make ends meet. They are ALICE® –Asset Limited, Income Constrained, Employed – and are one emergency away from financial ruin. Each year, Heart of Florida United Way serves thousands of ALICE families in Seminole County. Joined by The Sharing Center, Heart of Florida United Way announced today an investment of over $1 million in support of Seminole County programs this year.
These funds, which are raised during the Community Campaign, are being invested in a variety of agencies who deliver vital services to residents. In addition to donor designations, the agencies receiving strategic investments from United Way this year who serve Seminole County include (alpha order):
Boys & Girls Clubs of Central Florida
Catholic Charities
Coalition for the Homeless of Central Florida
Early Learning Coalition of Seminole County
Harbor House of Central Florida
Help NOW
Hope CommUnity Center
Meals on Wheels
Safe House
Salvation Army
Second Harvest Food Bank of Central Florida
The Sharing Center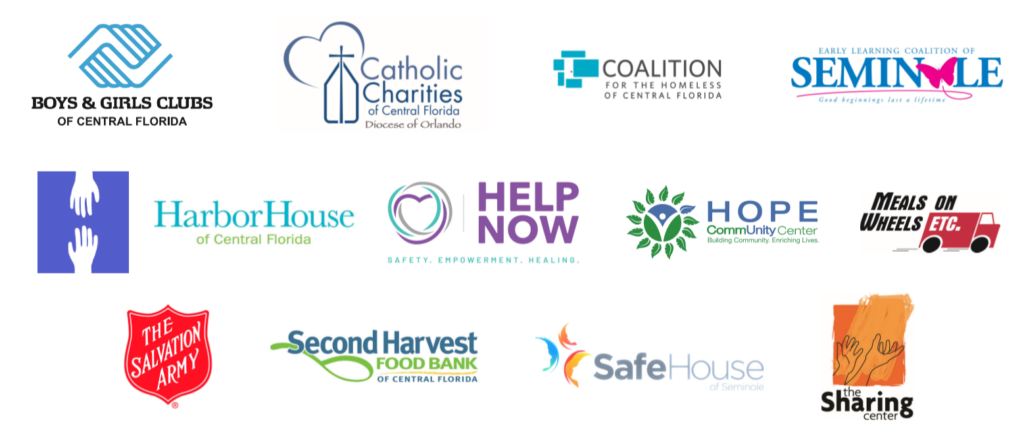 In addition to the United Way strategic investments in agencies and donor-designated contributions to agencies raised through the Community Campaign, United Way offers emergency assistance through the ALICE Fund and programs like 211 Information & Referral Crisis Line. In total, all these investments equal $1,150,655 so far this year (fiscal year ending June 30, 2020).
During the announcement, Susan Hrindich, a client of The Sharing Center spoke about her experience receiving housing assistance. "I received help with my rent and I was able to get a voucher to help with furniture," she said. "Before I didn't have anyone else to rely on, so I'm grateful for the services Heart of Florida United Way and The Sharing Center provided," she continued.
If you'd like to learn more about ALICE, visit www.StandWithAlice.org.