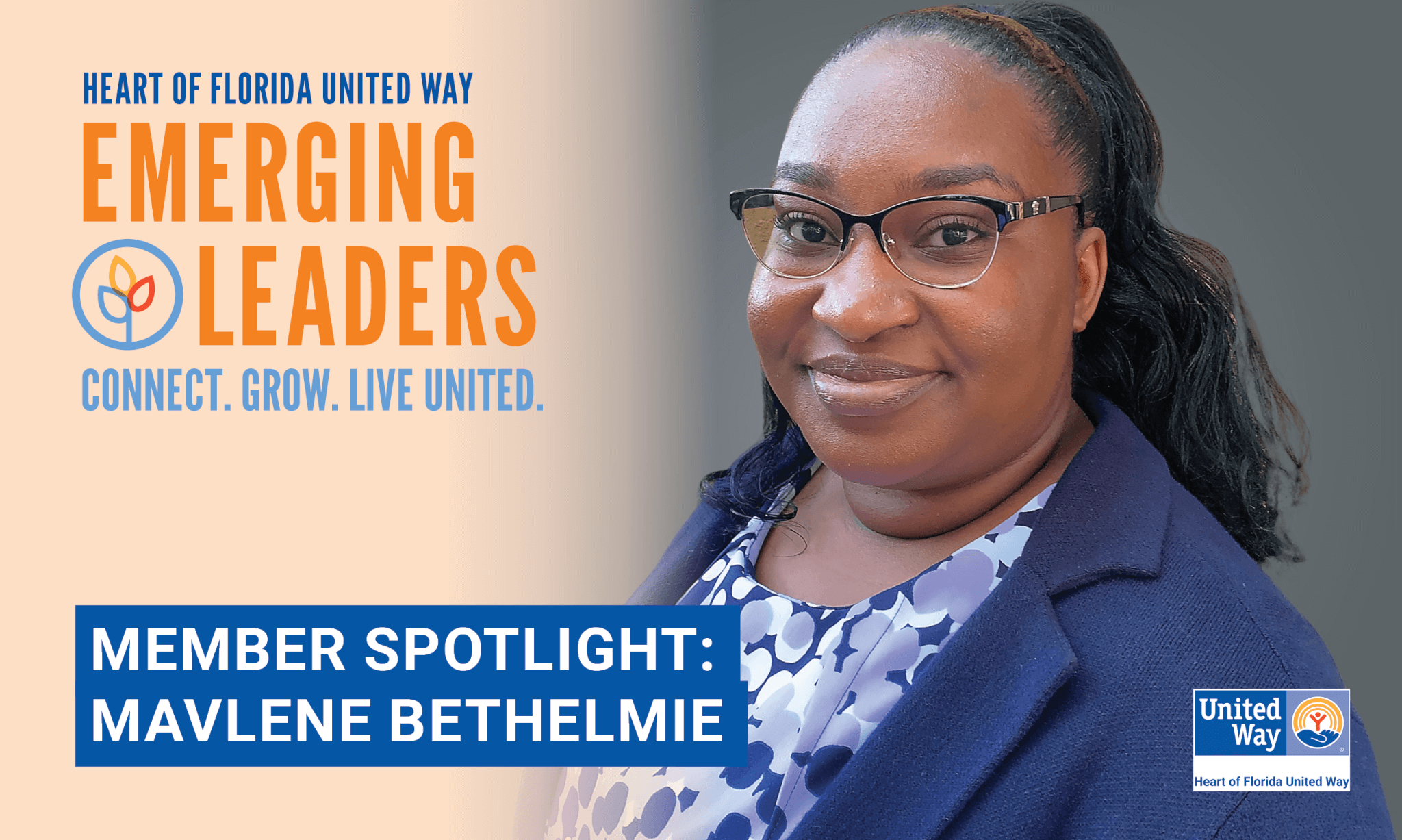 Emerging Leaders Member Spotlight: Mavlene Bethelmie
Meet Mavlene Bethelmie, a member of Heart of Florida United Way's Emerging Leaders Impact Group, which is a group of up-and-coming professionals passionate about making a difference in our community.
Q: When did you join Emerging Leaders?
A: I joined Emerging Leaders in December 2021. My first Heart of Florida United Way event was the Alternative happy hour at UCF on November 16th, 2021. During this event, HFUW Emerging leaders were helping host the event and publicizing the start of their new affinity group, providing community impact opportunities for young professionals.
Q: What inspires you as a leader?
A: I saw the impact of outstanding authentic leadership as a child in the Virgin Islands. Those who led companies, created businesses and dedicated their free time to support solving their community problems. I am inspired to be that type of leader for a child who will not remember me.
Q: What's your favorite part of being in Emerging Leaders?
A: My favorite part of being an HFUW Emerging Leader is the people you meet in the group. Emerging Leaders is a great way to meet local young leaders with the same values to lead their communities and businesses. These individuals are talented and diverse. I wanted to be a part of an organization everyone could join. There are no barriers to joining the group, and we look like the community we serve.
Q: What's been your favorite Emerging Leaders event/experience and why?
A: I always enjoy Emerging Leaders Thanksgiving Project Alternative Happy Hour. We help pack over 1,000 meal kits for families each year to reduce the expenses of Thanksgiving meals. It is a fun way to give back and network with other young professionals conveniently after work.
Q: What's your favorite way to unwind?
A: I enjoy yoga after a stressful day to unwind.
Q: What's the greatest advice you've ever received?
A: My favorite advice is first to choose who you want to be. Then, it would be best to make every other decision based on that answer.