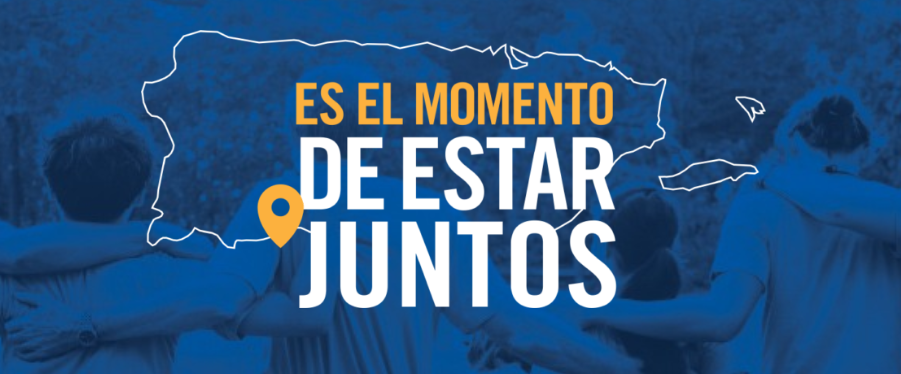 Earthquakes in Puerto Rico
Our hearts go out to the people of Puerto Rico who are affected by the recent earthquakes that struck the island. Heart of Florida United Way has been in close contact with our sister organization, United Way of Puerto Rico, to stay up-to-date on evolving needs.
HOW CAN I HELP PEOPLE IMPACTED BY THE EARTHQUAKES IN PUERTO RICO?
DONATE TO SUPPORT RECOVERY ON THE ISLAND: United Way of Puerto Rico has created an Earthquake Relief Program for Puerto Rico to ensure emergency resources are gathered and channeled where they are needed the most. Together with partners such as the American Red Cross-Puerto Rico Chapter, affiliated non-profit organizations and other non-governmental agency allies, United Way of Puerto Rico will work closely with the community to assess and address immediate challenges and needs. To contribute to recovery efforts on the island, donate to United Way of Puerto Rico by visiting www.UnitedWayPR.org/earthquakes.
HOW ARE THE EARTHQUAKES IN PUERTO RICO IMPACTING CENTRAL FLORIDA?
In the aftermath of Hurricane Maria, Central Florida saw an immediate and consistent influx of evacuees from Puerto Rico. Based on input from various Central Florida agencies, so far this crisis has not resulted in the same type of exodus. However, the situation in Puerto Rico continues to evolve. Heart of Florida United Way will remain in close contact with local authorities and United Way of Puerto Rico to stay informed on any changes to the situation.
WHAT RESOURCES ARE AVAILABLE IN CENTRAL FLORIDA FOR EVACUEES AND FAMILIES HOSTING THEM?
United Way's 211 Information & Referral Crisis Line is available 24/7/365 to help connect people in need with existing community resources. Bilingual specialists are available to assist with connecting people with information about assistance with housing, utilities, food, medical services, and other needs. At this time, there is not a specific fund established to respond to this crisis. You can get in touch with 211 by:
Simply dialing 2-1-1
Texting your zip code to 898-211
Chatting with a specialist online at www.HFUW.org/GetHelp
Other resources:
www.suministrospr.com – This is a platform for impacted individuals  listed by geographic location to submit current needs.