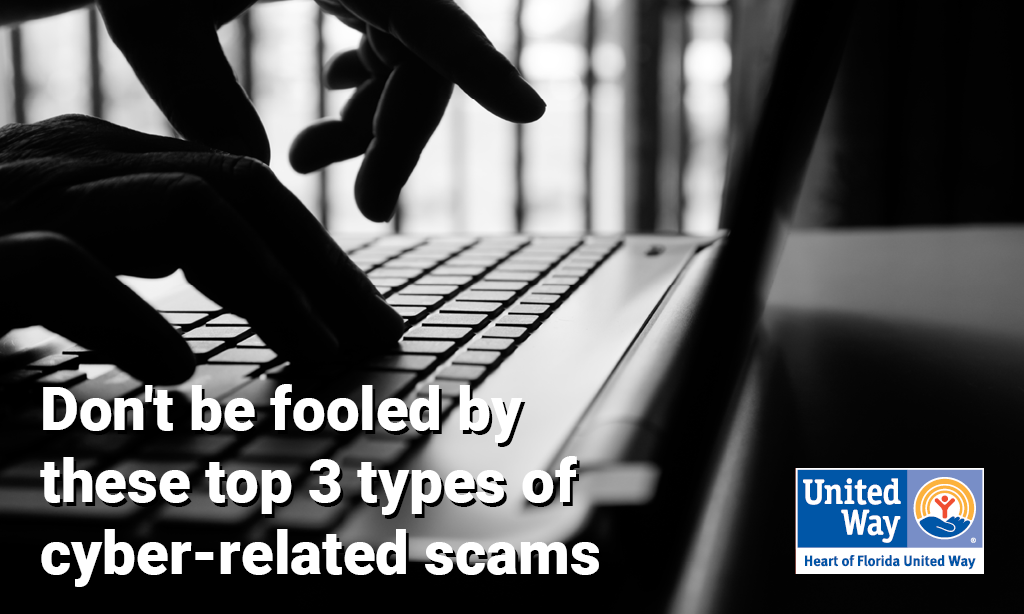 Don't be fooled by these top 3 types of cyber-related scams
According to the Federal Trade Commission's 2021 first-quarter report, the top 3 types of cyber-related scams are Identity Theft, Imposter scams, and Online Shopping scams. This is a continuing trend from the FTC's 2020 annual report that tracked all 4.7 million reported instances of cybercrime and fraud. The COVID-19 global pandemic and subsequent quarantine brought a varied array of new cybercrime scams to the table. While vaccines continue to be distributed and the world is trying to get back to some semblance of normalcy, we must all continue to be vigilant against the threat from cybercriminals.
Identity Theft 
Identity theft is the act of stealing someone's personal data to be used in a fraudulent or criminal way. So far, in 2021, this has already accounted for over 500 thousand reported cases.
Always be on your guard when going through your email or text message to avoid phishing and smishing attacks.
Never give personal information to someone who contacts you. Always be the one making contact. If a "company" calls or texts requesting your information, even if it's something you're expecting, say no thank you and call the company directly.
Update all your passwords and software to the latest versions.
Imposter Scams
An imposter scam is when someone contacts you directly with a false identity, usually to get you to send them money. Government imposter scams are popular, especially around tax season and currently with the continued vaccination distribution.
The IRS will never contact you by phone or text and request money from you.
A government agency will especially never accept payment of any kind in gift cards or cryptocurrency like Bitcoin.
No one who contacts you regarding vaccinations or scheduling will ask for personal information or payment. This is a scam.
Online Shopping Scams
Online shopping scams are usually along the lines of a fake website or online retailer looking to steal your credit card information when you shop online. This was a popular scam during 2020 as individuals struggled to find protective items such as masks and gloves in the early weeks of the pandemic quarantine.
Always do your research when you purchase items from an online seller. Look for reviews on the company from sources such as the Better Business Bureau.
Remember that not everything on company websites like Target, Walmart, or Amazon is sold directly by the company themselves.
Use common sense when seeing ads for sales. Unfortunately, if something sounds too good to be true, it usually is.
With a few simple tips, we can all enjoy a much safer experience online.
If you feel you may have been the target of these or any other online scams: Contact a trained 211 specialist by dialing 211 from your phone or texting the keyword CYBER to 898-211.