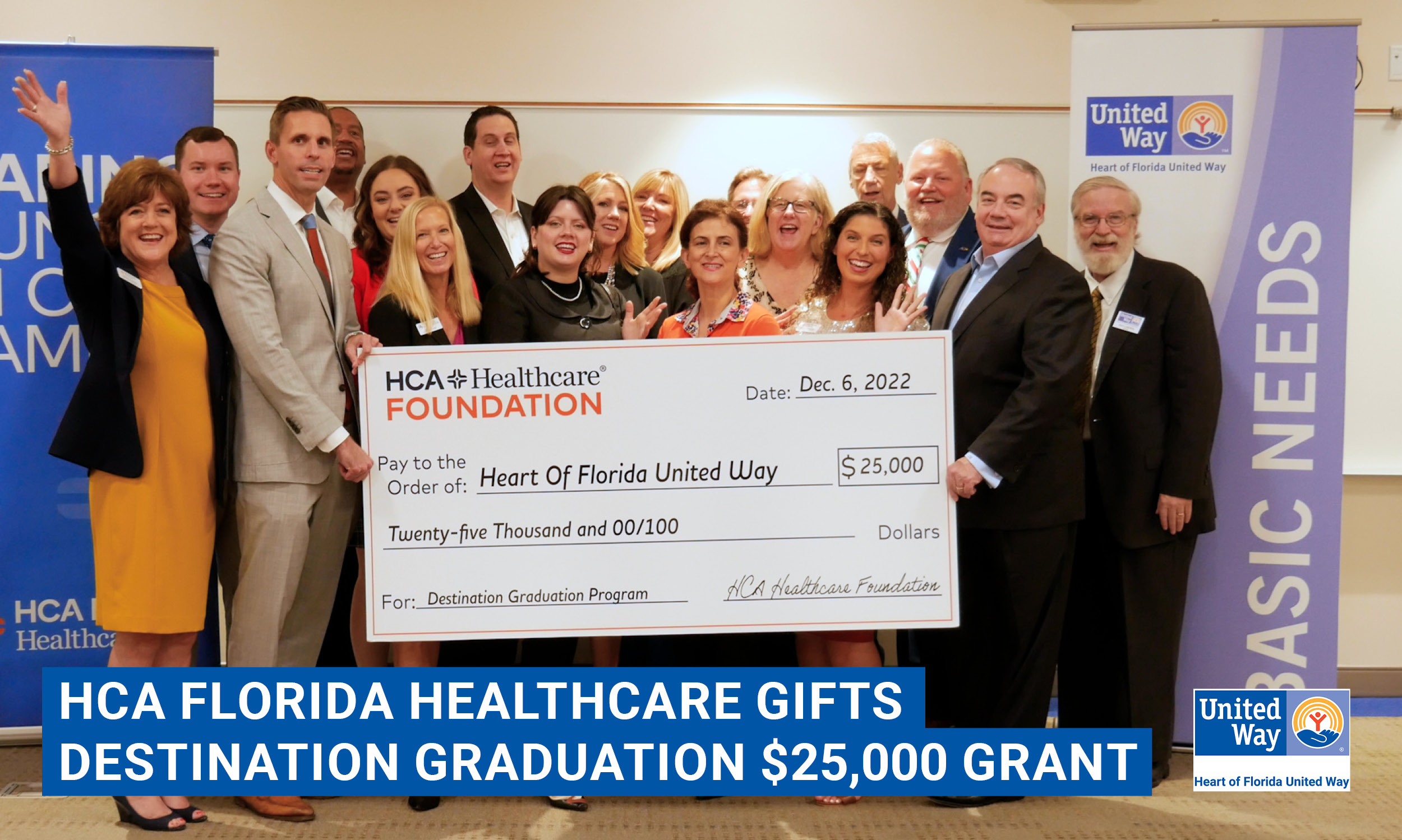 HCA Florida Healthcare Gifts Heart of Florida United Way's Destination Graduation Program a $25,000 Grant 
Did you know that 39 out of 194 students enrolled in Heart of Florida United Way's Destination Graduation program at Seminole State College of Florida pursued a degree or certification in the nursing field in 2021?
This is why we are so thrilled to share that HCA Florida Healthcare announced o the HCA Healthcare Foundation has awarded a $25,000 grant to HFUW's Destination Graduation program in an effort to strengthen and expand the healthcare workforce right here in Central Florida.
What is the Destination Graduation program?
This program is designed to ensure that every student has the same opportunity to graduate and attain a high-quality degree or certification.
Destination Graduation has two case managers who provide information, referral navigation, and case management services across Seminole State College of Florida's various campus locations to help students succeed.
Inspiring Future College Graduations  
We are honored to receive this HCA Healthcare Foundation grant that will give these high-performing students burdened with financial worries the support they need to steer their focus on walking across the stage at graduation.
With this grant, we aim to share Destination Graduation resources and services to even more students and help them work toward graduation.
What You Can Do
Advocate for students who are one financial ruin from withdrawing from their college courses
Donate to Heart of Florida United Way, so we can support our higher education initiatives to support students in financial need
Stay Connected  
For more information on HFUW, subscribe to our e-newsletter, and follow us on Facebook, Twitter, LinkedIn, and Instagram.