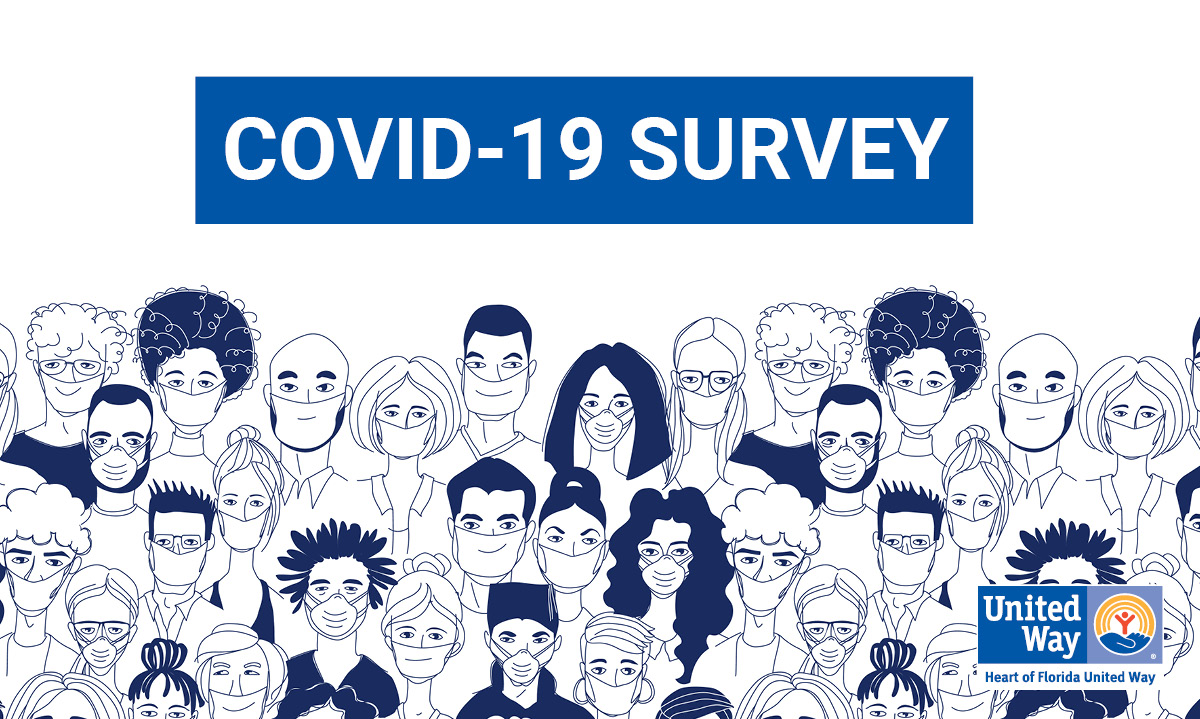 Heart of Florida United Way Launches Community Survey to Assess Impact of COVID-19 on Central Florida Families
Community Asked to Respond to Online Survey by Dec. 31; Participants Have Chance to Win One of Five $100 Gift Cards
2020 has been a tough year for many Central Florida residents. In fact since March 2020, United Way's 211 Information and Referral Crisisline has received an increase of 36 percent of first-time callers to speak with a Crisis Specialist – 35,913 calls compared to 26,326 in the same time period last year. In order to assess the true impact of COVID-19 on Central Florida families, Heart of Florida United Way is launching an online survey open to the general public. Available in both English and Spanish, the survey is open now through Dec. 31.
"At United Way, one of our roles is to keep our fingers on the pulse of our community's health; so, we are working to find out – with data – how are Central Florida families doing?," said Jeff Hayward, President & CEO, Heart of Florida United Way. "We read the headlines of furloughs, closures and bankruptcies and there is an obvious connection to what that means for workers, their families and their ability to meet basic needs."
Heart of Florida United Way is seeking responses from residents of Orange, Seminole and Osceola counties from all socio-economic backgrounds. "We are asking for your help to get a true reflection of our community. From the data collected, it is our hope to be able to tell what the areas of greatest opportunity are in our community," adds Hayward.
As an incentive to complete the survey, which takes approximately 15 minutes, participants will be entered to win one of five $100 gift cards.
For questions about this survey or the research effort, email LiveUnited@HFUW.org.